Published:
May 29, 2014 03:09 pm EDT
Red Shores is pleased to announce that RDMD returns as the presenting sponsor for the Atlantic Regional Driving Championship scheduled for Saturday, June 28 at Red Shores Summerside.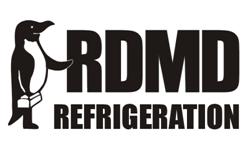 Since 1997, RDMD Refrigeration has been supplying, installing and servicing commercial refrigeration and air conditioning needs in the Atlantic Provinces.
Owned by harness horse owner David MacDonald, RDMD has been involved in many harness racing events, including sponsoring the 2007 National Driving Championship, and the 2011 Atlantic Regional Driving Championship.
"We are very pleased that RDMD is partnering with us to present the Atlantic Regional Driving Championship," said Adam Walsh, Racing Experience Manager for Red Shores. "Red Shores has a long standing relationship with RDMD and they are a great supporter of harness racing events in the Atlantic Region."
The top two drivers from the nine-race competition will join Brandon Campbell, Billy Davis Jr., Jody Jamieson, Jim Marino and the top two drivers from the Quebec / Eastern Ontario Regional at the 2014 National Driving Championship scheduled for Tuesday, August 26 at Red Shores Racetrack and Casino at Charlottetown Driving Park.

The winner of the NDC will represent Canada in harness racing's 2015 World Driving Championship, hosted by Australia in concert with the World Trotting Conference in late February – early March.