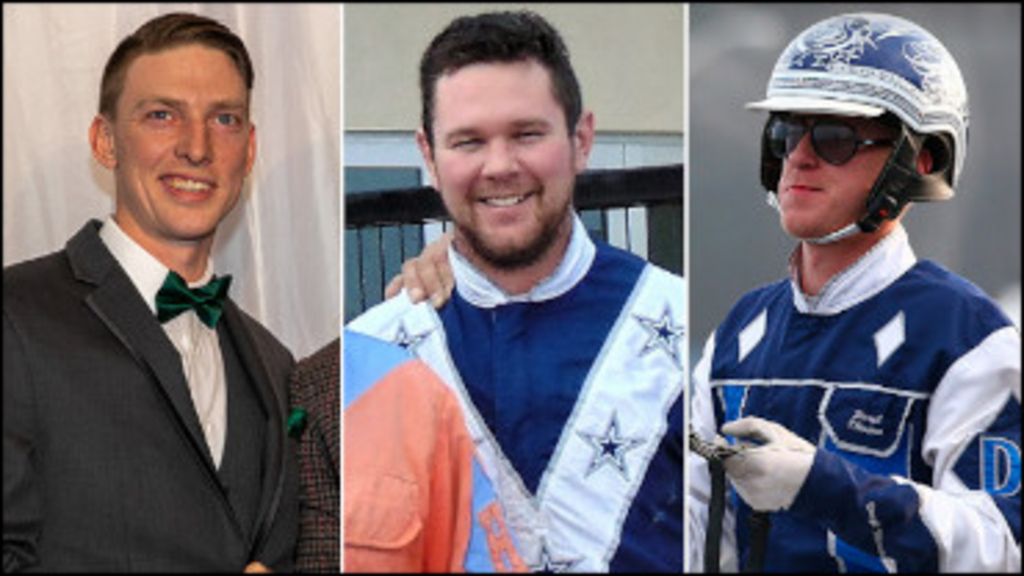 Published:
May 27, 2021 09:25 pm EDT
After sustaining injuries last week during racing accidents at Century Downs, drivers Dave Kelly, Nathan Sobey and Daryl Thiessen have some new-found clarity as to their respective recoveries.
Both Thiessen and Sobey were injured during the 2021 season opener at Century Downs last Tuesday (May 18). Thiessen, while driving a falling Crush Me, was impacted from behind by a trailing horse and suffered a fractured and dislocated femur and a shattered collarbone. Sobey, who drove Sintaluta in the same race and was unable to avoid contact with Thiessen on the backstretch, walked away with a concussion, as well as some bumps and bruises. Trot Insider reached out to all three drivers, who detailed their respective recovery plans and timelines.
Kelly, who sustained a mild concussion and a broken wrist after being unseated in a qualifier at Century last Wednesday (May 19), is aiming for a mid-summer return. "Just got out of surgery; had some screws placed in my wrist," said Kelly on Tuesday. "Looks like six to eight weeks, as long as things heal up properly."
Sobey, who was released from hospital hours after last Tuesday's incident, reported that x-rays taken of his hip on Wednesday "look good," and that the only damage is "a bunch of soft tissue stuff that will heal with time." He is hopeful to be back in action "in a couple of weeks," pending medical clearance for his concussion.
Thiessen will also be sidelined for about two months in order to heal both his femur and clavicle. "I'm really not worried about the clavicle. I've broken my collarbones six or seven times; they heal good. As soon as I can put pressure on my stirrup I will be ready to go."