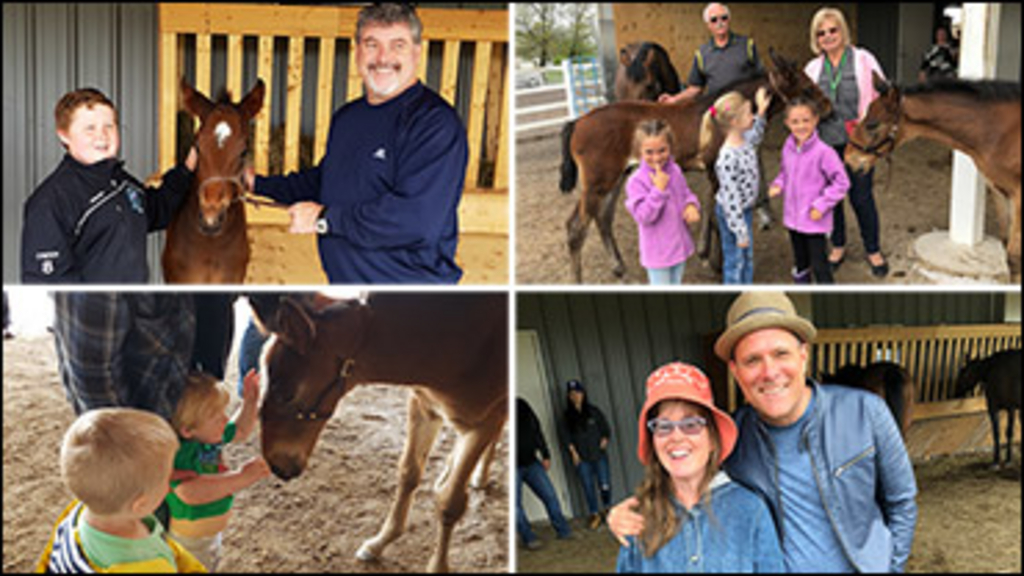 Published:
May 21, 2018 11:20 am EDT
This past weekend eight Ontario Standardbred nurseries swung wide their gates to welcome young hopefuls for the Youth Literary Derby, but it seemed that all roads in the Niagara Peninsula led to Tom Rankin's beautiful new broodmare facility in St. Catharines, Ontario.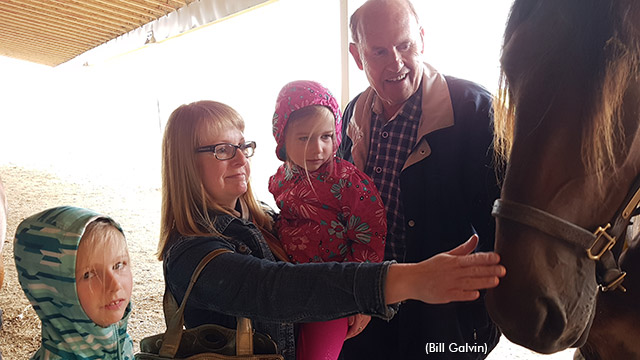 Thanks to extensive front page coverage of the event on the St. Catharines Standard, the Niagara Falls Review and the Welland Tribune, an estimated crowd of 300-plus horse lovers were treated to a warm welcome by Rankin and some very friendly and fashionably-bred Standardbred foals.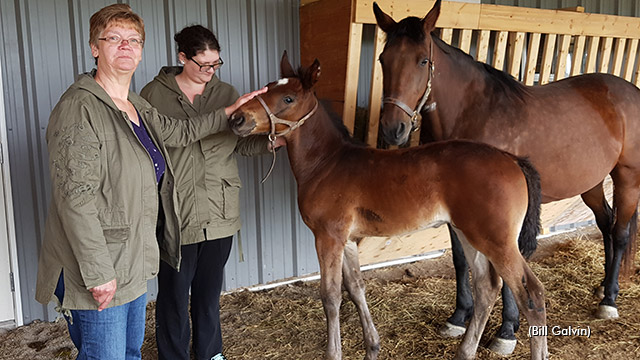 Students in grades 5 to 8 who are eligible to make submissions to the province-wide Youth Literary Derby program were impressed with friendly, inquisitive foals, some just days old, others a few weeks.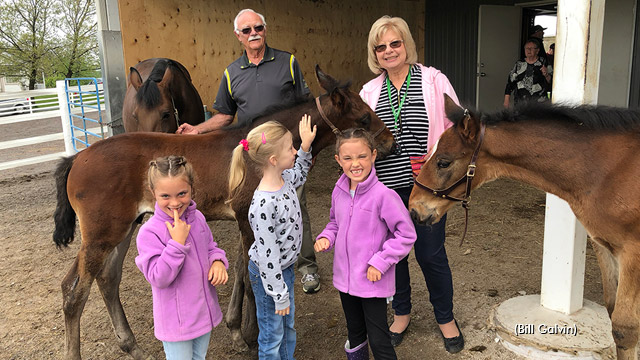 The Youth Literary Derby is a province-wide, juried, horse-themed writing contest carrying $2,000 in prizes and free donated tuition from the University of Guelph for Horse Behaviour and Safety courses. It is designed to encourage writing and literacy skills and challenges students to capture in prose, or verse, their up-close-up encounters with newborn Standardbred foals.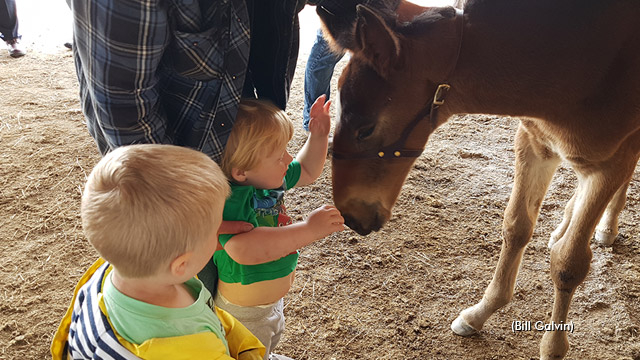 While meeting and petting one of Rankin's foals, Owen Downing, a grade 7 student at Prince Philip School in St. Catharines said "sign me up for the Youth Literary Derby."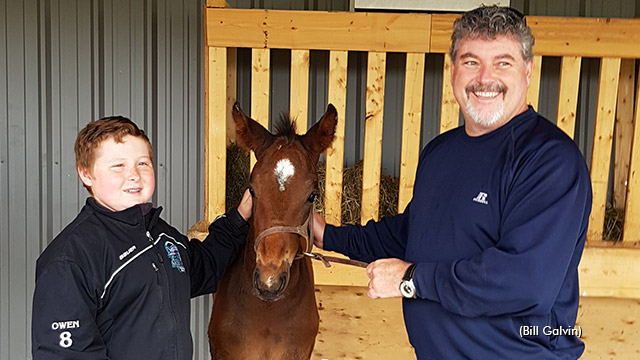 "Ditto," in unison, echoed 12-year-old twins William and Campbell Hastings, grade 7 students at St. Anthony's School in St. Catharines.
"I am gratified with the response to our invitation to everyone to visit the farm and the newborn foals," said Rankin, who is the sponsor of the Youth Literary Derby. "I will consider making this an annual event."
As for the harness racing industry, Rankin thinks the Youth Literary Derby is an ideal way for introducing the sport to a wider audience. "The contest is great for education in terms of encouraging literacy and the arts," Rankin states, "giving kids the chance to be creative, and who knows, there might be a budding poet or or writer out there."
The Mayor of St. Catharines, Walter Sendzik was one of the many visitors at the Rankin Farm open house, and he weighed in on the benefits of the Youth Literary Derby. "The Youth Literary Derby is a great opportunity for young people to connect their writing and literacy skills with their love for horses and nature. I encourage families with an interest in horses to get involved.. Thanks to the Rankin family for opening their doors and sharing their love of horses with the community to support youth literacy." he said.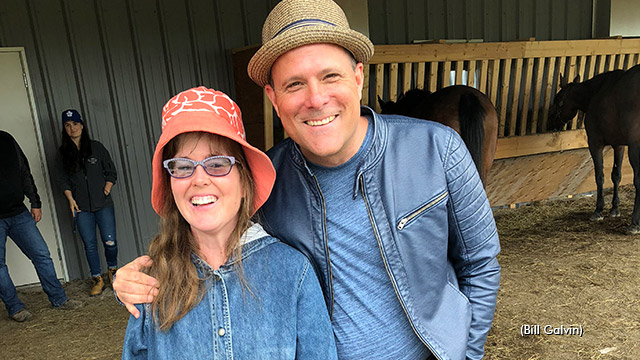 After four hours of meeting and greeting the large gathering, the foals were tired and in much need of a rest. "Early on a Muscle Mass filly's eyes rolled," quipped farm manager Todd Wark. "She said 'ok, kids, let's go home' then she dropped down and slept." At 1:30 p.m., after everyone left the barn, "the rest of the foals, who had spent hours mingling with the children, were all down taking a nap," according to Wark.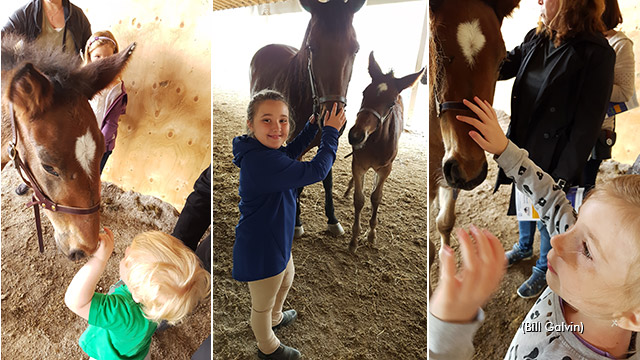 Entries for submissions for the Youth Literary Derby close on June 15.
(with files from the Youth Literary Derby)