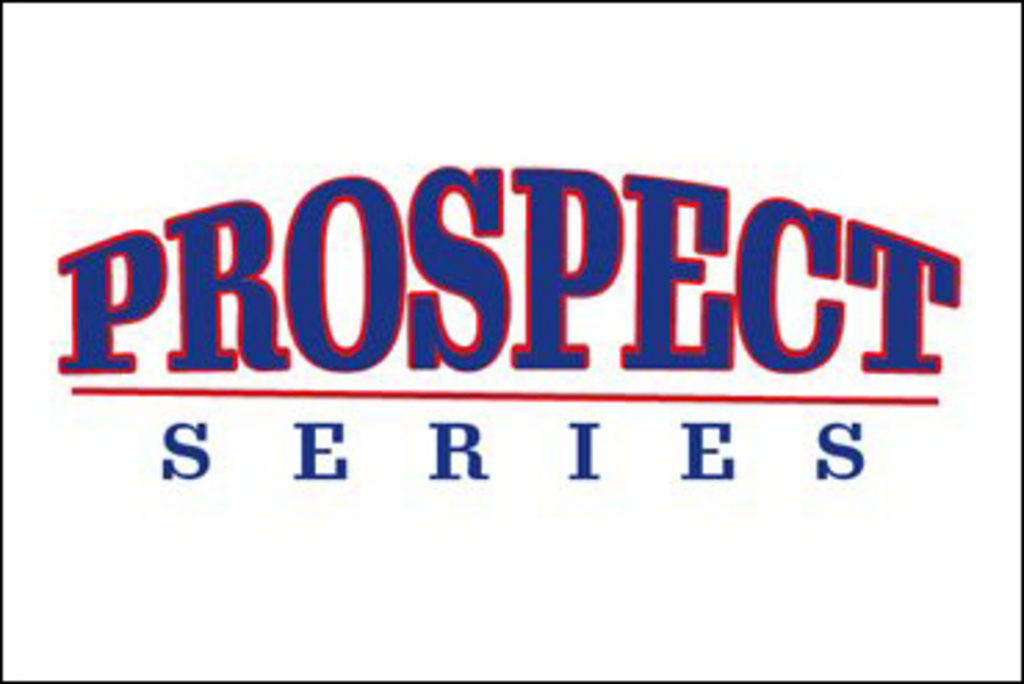 Published:
May 19, 2022 05:36 pm EDT
The opening Prospect Series legs for male and female three-year-old pacers and trotters, get underway Saturday, May 21 at Flamboro Downs.
Three-year-old pacing colts and geldings and three-year-old pacing fillies have two $7,000+ divisions apiece while the trotting side features one division for each gender.
Two 2021 Prospect Series champions headline the fields: two-year-old trotting colt winner Sir Ballykeel and two-year-old pacing filly winner Sauble Amber.
Sir Ballykeel (sired by Il Sogno Dream) is a homebred for Ballykeel Racing. He won a leg of the Prospect Series before taking the $15,000 final and had two top three finishes from four Ontario Sires Stakes Grassroots starts to earn over $29,000 in his two-year-old campaign.
The Josh McKibbin trainee has made four starts in 2022 at Woodbine Mohawk Park and hit the board once. He will have Scott Coulter catch-driving on Saturday.
"I think he's coming good right now," said McKibbin. "I've been happy with the way he's been racing at Mohawk. He's had some easy fractions in the first half and he's been closing great. He has a good turn of foot."
McKibbin is a big fan of the racing opportunities the Prospect Series offers. He had Sir Ballykeel's half-brother Los Ballykeelamigo move from OSS Grassroots to the Prospect Series in 2020, where he won four legs but broke stride in the final.
"I really like the Prospect Series," said McKibbin. "Sir Ballykeel won at two last year and that was big for him. Then for his older brother, it really helped his racing career. He was able to gain some confidence and it's nice to have a third option."
Sir Ballykeel is the morning line favourite in the fifth race division. Blair Burgess trainee Wania (sired by Wheeling N Dealin) is the second morning line choice and will look to break his maiden after hitting the board three times in eight starts so far this season.
The other returning Prospect Series winner Sauble Amber (by Betterthancheddar) is trained by Otis Hall for breeders Sauble Hill Farms and Nasussito Racing Inc. The pacing filly qualified in a time of 1:54.4 at Mohawk earlier this spring and earned over $15,000 as a two-year-old. She in the first division of pacing fillies on Saturday with Anthony Haughan listed to drive. In her division, she will face competition from Einhorn Is Finkle (by Sunshine Beach), a Grassroots filly as a two-year-old who posted a 2-0-4 record in her 14-race first-year campaign to earn just under $14,000 for trainer Duncan Brewer.
The second division of pacing fillies is race four on the card and JMR Sporty Mel (by Sportswriter) is the morning line favourite with Tyler Borth listed to drive. The Harold Wilson-trained filly is coming off back-to-back wins at Flamboro including a 1:57 career-best effort. Among the contenders, Larry Lane trainee Larjon Ladybug (by Control The Moment) took a mark of 1:58.4 at The Raceway at the Western Fair District on May 10.
Race three is the lone trotting filly division, with Self Important (by Resolve) coming off a win at Flamboro in her last start for trainer/driver Bruce Richardson. She'll face Courious Joan, who was in the same race Self Important won at Flamboro on May 8. The Murray Brethour-trained filly will be catch-driven by Anthony Haughan.
Male pacers round out the evening in in races seven and nine. Ods Amores (by Betterthancheddar) headlines the first division for trainer Rob Fellows, with Travis Henry aboard. The brown gelding has one win from six starts in 2022, coming at Mohawk on March 24. Radar Enforced (by Sportswriter) is the second favourite. Unraced at two, the Joey Squires student is looking to find the winner's circle for the first time this season.
Sharky Bear (by Hes Watching) is the 2-1 morning line favourite in the second division for male pacers with Chris Christoforou listed to drive. Trained by Kevin Bodz, the bay gelding has two on-the-board finishes from 14 career starts. He'll face competition from Nassau Hanover (by Sportswriter), a bay colt trained from the John Pentland stable with a record of 2-1-2 from a dozen starts this year and more than $31,000 in the bank.
Post time for the first race at Flamboro Downs is 6:35 p.m.
To view Saturday's harness racing entries, click on the following link: Saturday Entries - Flamboro Downs.
(With files from Ontario Racing)