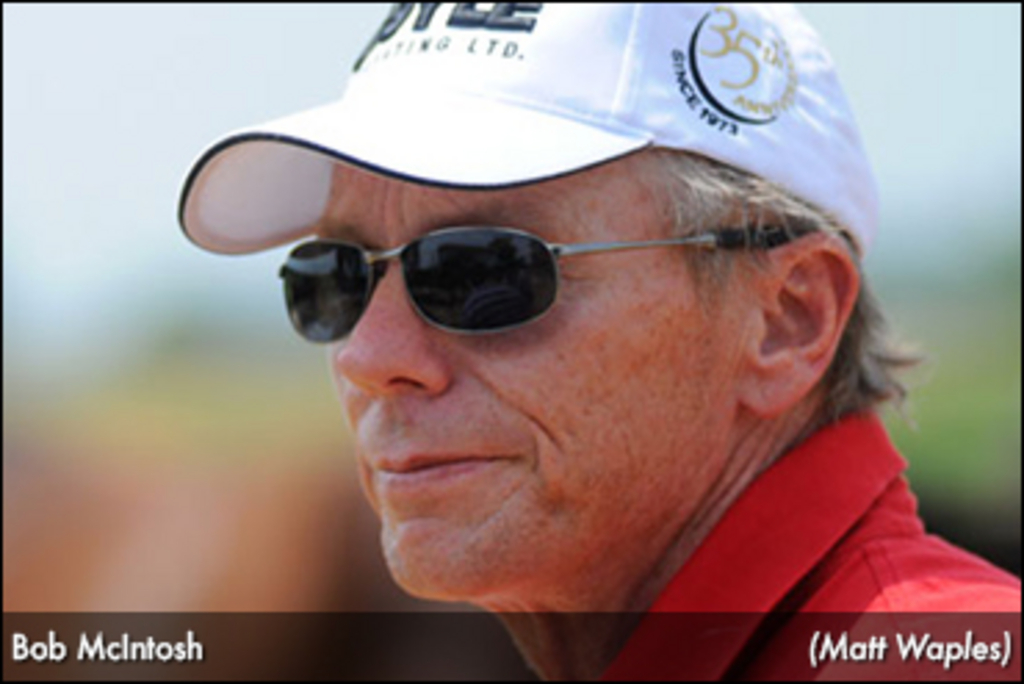 Published:
May 18, 2020 11:47 am EDT

After achieving remarkable success with two of harness racing's iconic pacers in their four-year-old seasons in the 1990s, trainer Bob McIntosh finds himself with another pair of promising four-year-olds as the bulk of the 2020 racing season looms.
McIntosh's success with four-year-olds in particular is notable, especially given that no trainer has swept Horse of the Year honours in both Canada and the United States in back-to-back years since he did so with Artsplace in 1992 and Staying Together in 1993 — both in their respective four-year-old seasons against tough older company.
This summer, McIntosh will look for distaffers Sunny Dee and Only Take Cash to build on solid foundations established during their 2019 sophomore campaigns, which saw them combine for over $1 million in seasonal earnings.
Injured at two, Sunny Dee made a big splash as a three-year-old in 2019, posting a 23-13-5-3 resume with $601,617 in earnings for breeders-owners Robert McIntosh Stables, CSX Stables and Al McIntosh Holdings.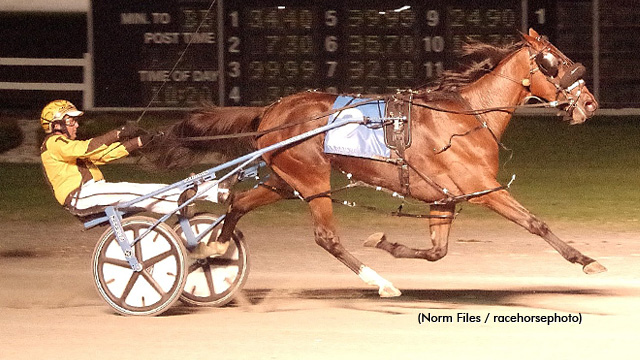 Sunny Dee, pictured in an Ontario Sires Stakes Gold win at Flamboro Downs, will look to build on a 13-win sophomore campaign.
Voted the O'Brien Award winner as Canada's Three-Year-Old Filly Pacer of the Year, Sunny Dee's victories included several Ontario Sires Stakes, the USS Indianapolis at Harrah's Hoosier Park, and a pair of 1:49.4 career-best efforts at Woodbine Mohawk Park.
"She kicked a wall and broke a coffin bone," McIntosh explained of Sunny Dee's absence as a freshman. "I was really high on her too and was sick about it. But she made up for it last year."
McIntosh said Sunny Dee, who is out of the Western Hanover mare West Of LA and thus a half-sister to millionaires L A Delight and Somewhere In L A, was being pointed toward the Roses Are Red at Mohawk Park, which had eliminations scheduled for June 13 and final on June 20.
"I went in 2:02 last week and I trained her back in 1:59 on our farm track here (on May 4)," said McIntosh, a member of both the U.S. and Canadian Hall of Fames. "Around the first of June, she'll be ready to roll. I have a good farm track, so I'll probably train her in 1:55 or 1:56 before I qualify her."
McIntosh said having raced six horses already in 2020, he had to alter schedules with the shutdown.
"I had half a dozen racing when they shut things down, so I just backed off of them and am training them a decent mile every two weeks."
McIntosh also has the four-year-old trotting mare Only Take Cash in his stable based on his farm just outside of Windsor, Ont. The daughter of Cash Hall is a two-time Ohio Sires Stakes champion, and with her seven wins last year including a Casual Breeze division, she was voted a co-winner of the 2019 O'Brien Award as the Three-Year-Old Filly Trotter of the Year, sharing honours with the retired Evident Beauty.
Only Take Cash's sophomore resume also included a runner-up finish in the $376,000 Elegantimage final and a fourth-place finish in the $649,351 Breeders Crown final at Woodbine Mohawk Park, along with second place in the $176,150 Matron at Dover Downs.
McIntosh said he trained Only Take Cash in 1:59 on his farm track on May 4. He said Only Take Cash was being pointed toward the opening leg of the Miss Versatility Series on May 29 at Mohawk and then the Armbro Flight eliminations (originally scheduled for June 12) at Mohawk. McIntosh said there was a bigger prize at the end of the calendar.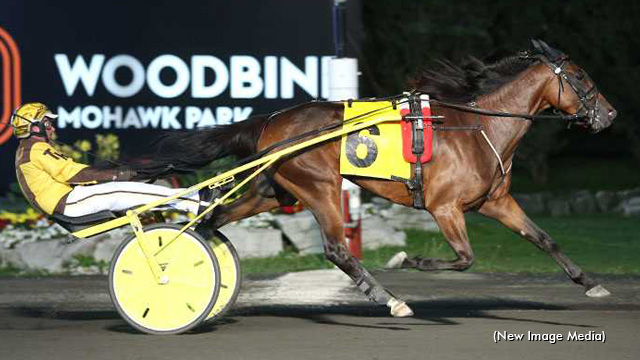 "She has some starts at Mohawk in June, but I am going to pick my spots," he said. "My ultimate goal is the Breeders Crown (in late October at Harrah's Hoosier Park)."
(with files from Harness Racing Weekend Preview)