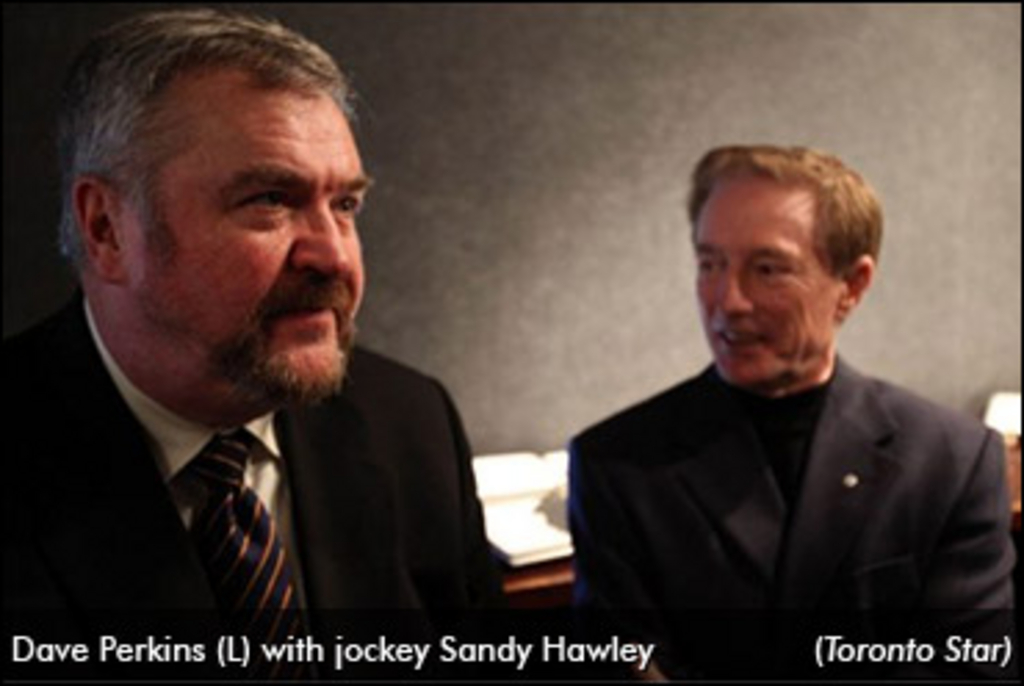 Published:
May 18, 2013 10:42 am EDT
Toronto Star columnist Dave Perkins sounds off on Thursday's announcement that Ontario Lottery and Gaming Corp.'s Chairman Paul Godfrey was fired in his latest sports column.
Perkins describes Godfrey, along with former Premier Dalton McGuinty and ex-Finance Minister Dwight Duncan, as "three individuals who recklessly combined to orchestrate the demise of the sport in Ontario" and calls the decision to cancel the highly successful slots-at-racetrack program "OLG's worst stunt" and a "hideous deal for the province in the long run."
"Does all this mean gambling in this province is in disarray? Yes and no. Those addicted to pulling handles and pushing buttons will always find places to push and pull. Horse racing will limp along on limited government funding, hoping [Ontario Premier Kathleen] Wynne's vague assertion to include it in the OLG's modernization actually means something."
In his column Perkins suggests that the "simple and profitable" solution to the disarray in Ontario's gambling sector, which would boost tourism and provide the province with hundreds of millions to billions of dollars in revenue, is to "forget yet another casino and become the second jurisdiction in North America to feature single-game sports betting."
He says Bill C-290, which would amend the criminal code and make single-event wagering on professional sports legal in the country, is "held up only by a couple of cement-headed legislators" in the Senate.
Ontario Premier Kathleen Wynne promised in March that horse racing would be integrated into the province's gaming strategy and have access to revenue from new and different gaming opportunities leaving the industry questioning if single-event sports betting with sportsbooks located at racetracks is a possibility.
To read Perkins' column in its entirety, click here.