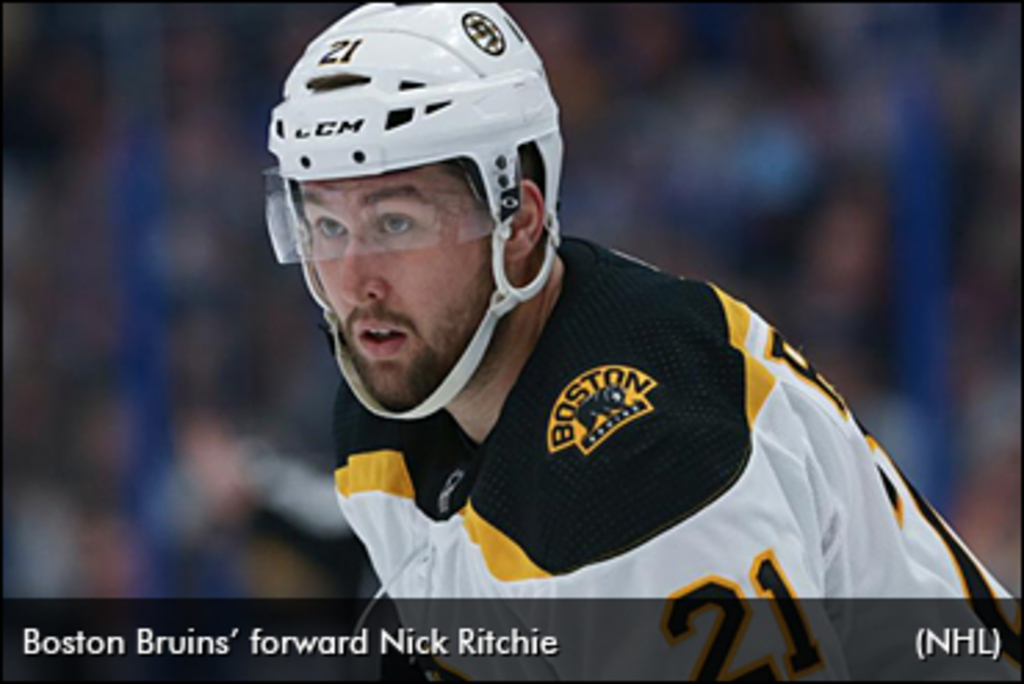 Published:
May 16, 2020 10:52 am EDT

Just a few months after being traded east by Anaheim, Boston Bruins forward Nick Ritchie has found himself immersed in Canada's other sporting pastime -- harness racing -- to weather the National Hockey League's current hiatus.
Ritchie, who hails from Orangeville, Ont., is keeping active during the NHL shutdown on his family's horse farm, assisting with the daily care of Standardbreds owned by his father, Paul, and trained by his uncle Jim, who is based in nearby Arthur, Ont.
"I've been quarantined here and doing stuff around the farm," the 24-year-old left winger said during a virtual media availability for the NHL on Wednesday.
"They're racehorses, harness racing...it's more just to help out my dad and my parents," Nick continued. "There's some physical activity with that, but most of the working out has been just your standard stuff."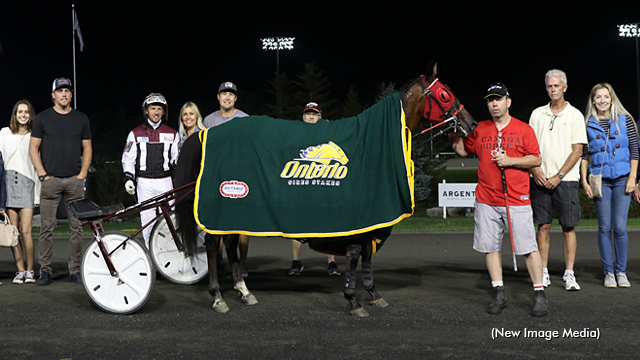 Brett (second from L) and Nick (fifth from L) Ritchie in the winner's circle after Springbridge Sassy won an Ontario Sires Stakes Grassroots event at Woodbine Mohawk Park in 2018
Among the Ritchies' horses are Century Grizzly, who won an Ontario Sires Stakes Grassroots event as a two-year-old; Springbridge Sassy, who won her last qualifier on March 19 before racing was halted across Canada; and Tragically Hep — aptly-named given a similarly-named Ontario-based rock band's affinity for hockey and the fact that both Nick and his brother Brett make their livings in the Bruins organization.