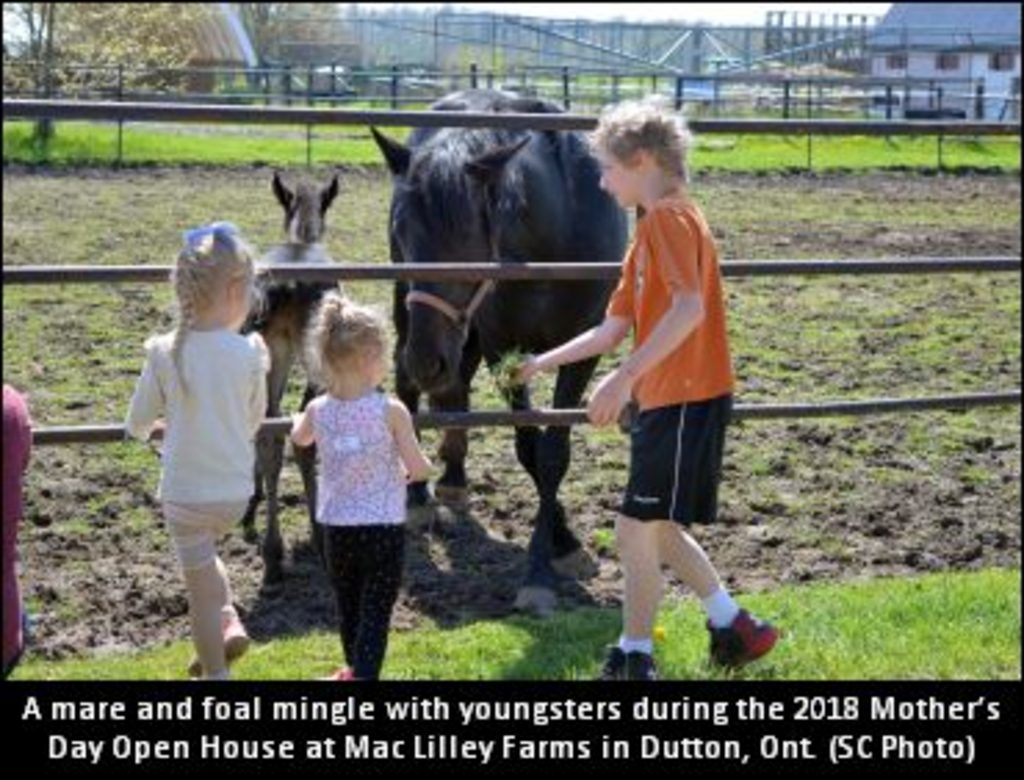 Published:
May 14, 2018 02:45 pm EDT

A trip to a Standardbred breeding farm proved to be a popular choice on Mother's Day, as more than 700 people visited and toured Mac Lilley Farms in Dutton, Ont. and Tara Hills Stud near Port Perry, Ont. during their Mother's Day Open House events on Sunday (May 13).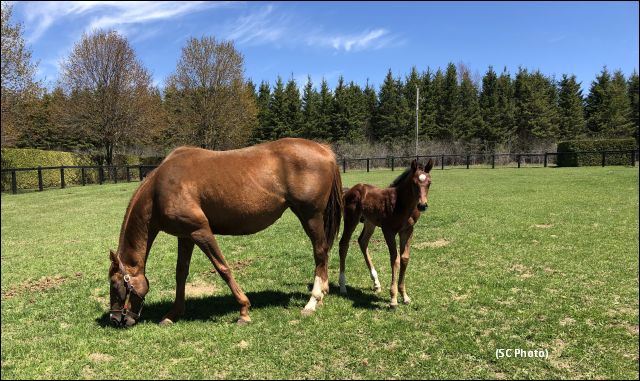 A mare and her foal pictured at Tara Hills Stud (SC Photo)
The horses were the stars of the event, but as well as meeting the resident mares, foals, yearlings and stallions at the farms, the guests were able to interact with the breeders, their families and staff to learn about the province's Standardbred breeding and racing industry and a typical day in their lives. The result was nothing short of outstanding.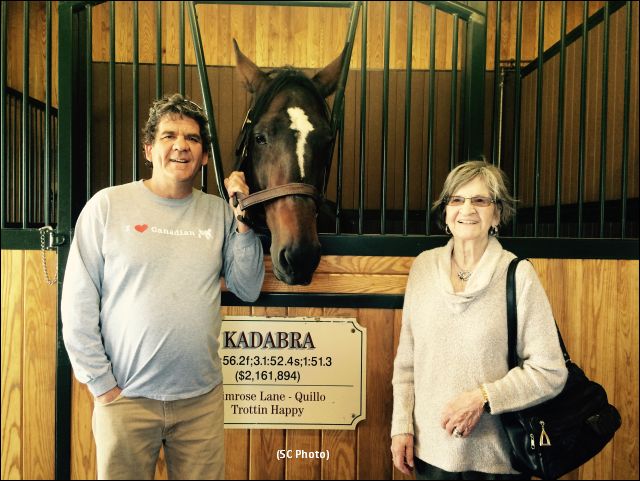 Kadabra mingles on Mother's Day (SC Photo)
"We were ecstatic that so many people could come out to see the mares and foals," said Ruleen Lilley of Mac Lilley Farms. "Events like this generate awareness and promote the industry and this is a way to do our small part. We couldn't have asked for a better weather day and that always helps!"
"It was a good day, we were really pleased" said David Heffering, owner of Tara Hills Stud. "It was great to meet and talk to so many people who had never visited a horse farm. We had a lot of non-Standardbred people and a lot of non-horsepeople. I don't think many people realize what a Standardbred is or how easily accessible our sport is to anyone who wants to be involved. Anyone can get in if they want."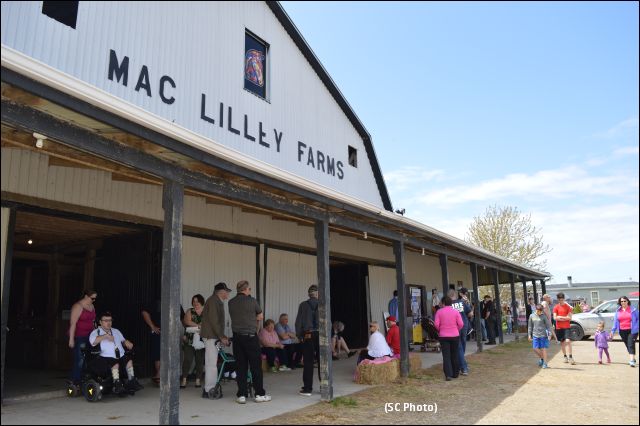 Mac Lilley Farms was a busy attraction on Mother's Day (SC Photo)
Both farms relied on a team of volunteers – friends, family, local suppliers, local high school students and more to help out with their events. Between 350 and 400 guests toured the Mac Lilley operation, and some people came from as far away as Niagara Falls to visit the breeding farm. Tara Hills welcomed over 300 guests to its Port Perry farm and over $700 in cash donations were taken for Oak Ridges Hospice.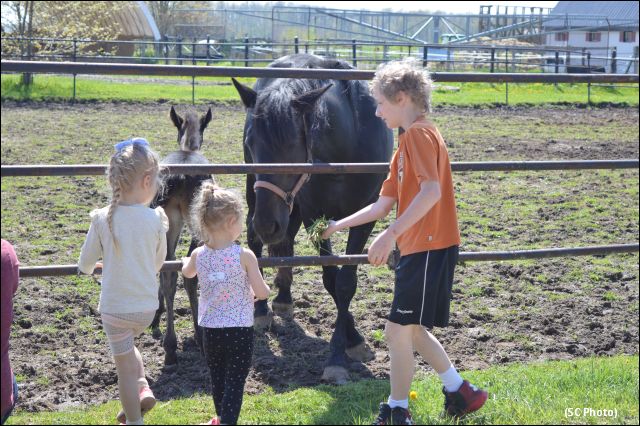 Kids mingle with horses on Mother's Day at Mac Lilley Farms (SC Photo)
Guests at both farms also enjoyed complimentary refreshments, prize draws supported by local businesses, free information on the industry and more. It was estimated that more than 50 per cent of the guests on hand at both farms were first-time visitors and had never been to the harness races.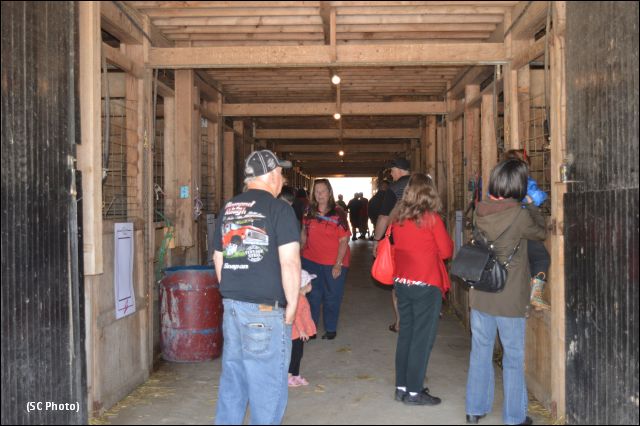 Getting to know the horses at Mac Lilley Farms (SC Photo)
"We can't underestimate the impact of events where we connect people and horses," said Kathy Wade Vlaar, SC's manager of industry marketing. "These types of events not only generate awareness for the Standardbred industry, but create experiences and memories for the people who come out. Both Mac Lilley Farms and Tara Hills Stud did an outstanding job as hosts, providing so many people their first opportunity to meet and put their hands on a horse! Hosting 300- 400 guests at your farm is no small feat!"
Foals pictured at Mac Lilley Farms (SC Photo)
The Mother's Day Open Houses were coordinated by Standardbred Canada and the Standardbred Breeders of Ontario Association. This marked the seventh year of the Open House program.