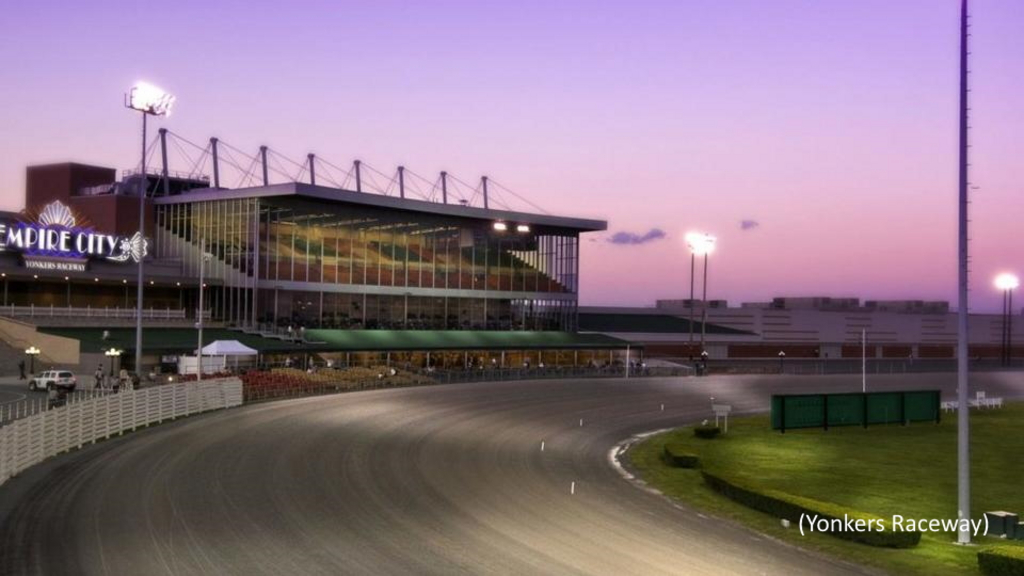 Published:
May 12, 2022 09:29 pm EDT
Tony Verruso displayed the talent that earned him the National Amateur Driver of the Year Award last season winning both ends of the $10,000 NAADA trots tonight at Yonkers Raceway.
He won the first division with Call Me Thefireman in 1:58.4 and came back to win the second split with Winneress in 1:59.4. And to his joy Verruso owns both pacers.
In the first split Verruso had his hands full trying to hold Call Me Thefireman to a :28.3 first quarter as they led the competition by that marker by two lengths. From there they were solidly in command by the half in :59.3 and then Verruso played catch me if you can and nobody could as the six-year-old Wishing Stone gelding cruised to an easy 1:58.4 victory. Second went to Living Proof I Am, who was driven by Andrew Byler. Gemini Eddie garnered the show dough for Joe Faraldo
Call Me Thefireman is trained by Symon Spicer.
In the second division Jake Stillwell sent Cyclone Maximus to the lead from the two-hole while Verruso settled in behind him as they trotted by the first stanza in :28.4. From there they were still one-two past the half in 1:00.2 and the order remained the same as they trotted by the three quarters in 1:30.1. But when they rounded the final turn and headed for home Verruso moved Winneress off the pylons and they rallied to a 1:59.4 victory. Circus Maximus finished second and Swan Credit (Bob Krivelin) finished third.
With the two victories tonight Verruso now has 13 wins,18 seconds and 10 thirds in 80 seasonal starts as he chases his second consecutive amateur Driver of the Year award.
(NAADA)