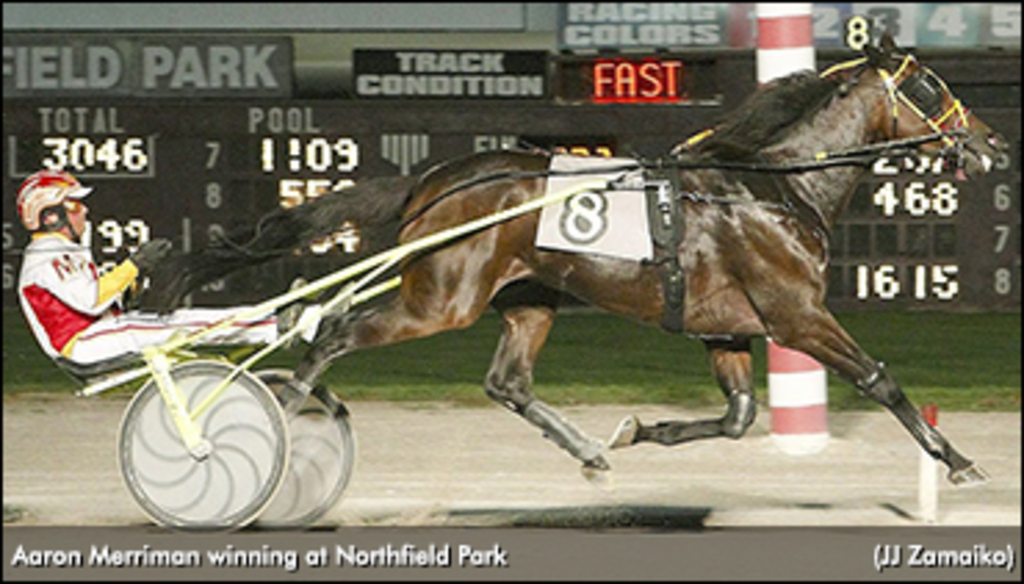 Published:
May 12, 2019 12:09 am EDT
Leading Driver Aaron Merriman posted another big night at Northfield Park on Saturday, May 11, winning 10 times on the 16-race program.
Merriman's monster night tied the Northfield record for the most wins on a single card. That record was set in 1999 by Walter Case Jr.
Aaron's wins were with The Lion Sleeps ($3.60) in Race 5, St Lads Maggie Mae ($3.60) in Race 6, Heythere Lisamarie ($2.10) in Race 7, Designed To See ($8.60) in Race 8, Nutmegs Yankee ($3.60) in Race 10, It's Gest Me ($4.20) in Race 11, Godiva Seelster ($7.00) in Race 12, Red ($16.40) in Race 13, Mayabelle ($3.40) in Race 15 and Cookies Empire ($6.20) in Race 16.
Merriman was the leading driver in North America in 2015, 2016, 2017, 2018 and is leading by more than 50 wins so far this year.
Aaron has been driving since 1997 and has piloted 11,294 career wins. He's approaching $75 million in purse earnings.
Success over the Flying Turns is nothing new to Merriman. He has more wins than any other driver in Northfield Park's history.
(Northfield Park)