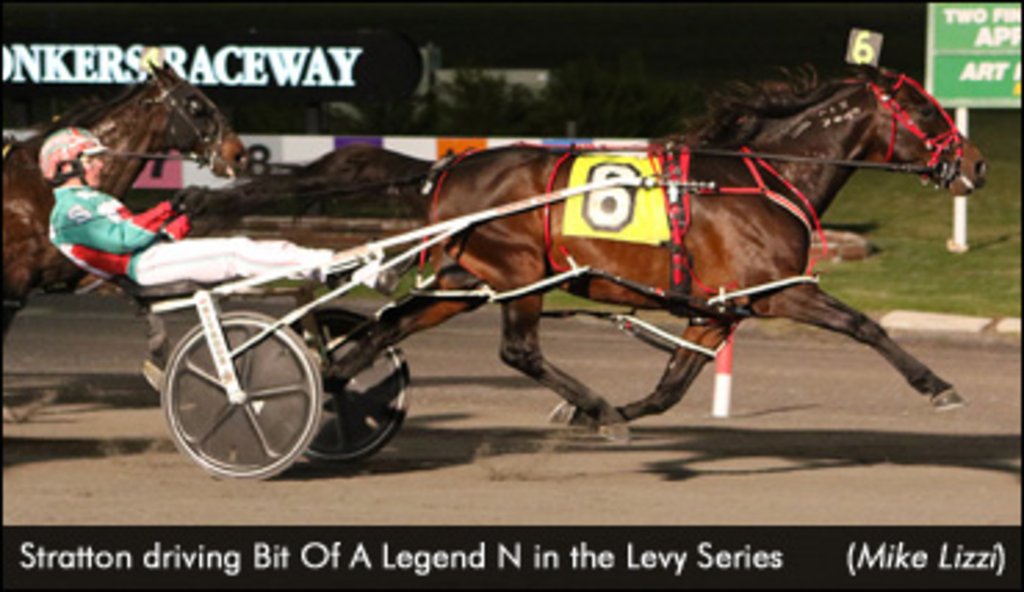 Published:
May 10, 2017 11:00 pm EDT
Thestable.ca is showcasing its fractional horse ownership opportunities during a jam-packed Spring Showcase on Sunday, May 14 at Tomiko Training Centre (near Puslinch, Ont.) from 10 a.m. to 3 p.m.
A live video broadcast, featuring a drone camera over the racetrack, kicks off at 10:45 a.m., when 40 horses will train in sets of five and six. The broadcast will be streamed via thestable.ca/watchlive and on Thestable.ca Facebook page.
Some of North America's top harness racing drivers will steer the young colts and fillies, including Sylvain Fillon, James MacDonald, Billy Davis, Jody Jamieson and Jordan Stratton.
"It's great to be a part of something that could be a real game-changer for horse racing," said Stratton. "Connecting with the general public, and finding investment for our industry from all walks of life, in this day and age, seems like an impossible task.
"Any program that generates this much interest from all demographics is worth cultivating and should be given the opportunity to grow," he said. "More horsemen need to recognize the challenges this industry faces today and upgrade their practices to attract the very same people drawn to thestable.ca. My wife and I joined up with Anthony and Amy last year and I'm excited to see how our colt handles on Sunday."
Expert commentary for the live broadcast will be provided by Fred MacDonald and Ben Wallace.
During the Spring Showcase, guests are invited to meet the horses and chat with the MacDonalds, and meet other racehorse owners in Thestable.ca and industry professionals.
The event is free but an RSVP is helpful and a non-perishable food item for the Guelph Food Bank is appreciated.
All ages are welcome. A complimentary BBQ will be available. The Mother's Day event also offers a special gift for the first 30 moms. There will be a draw for two shares of Zepplin Bi. The trotting colt is one of The Stable's top prospects and his shares were generously donated by a client of The Stable. There will also be a raffle held by Racing Under Saddle Ontario for a Mother's Day flower arrangement. The Hands On Horses Program will provide drives for guests in double-seated jog carts and pony rides for the kids.
A catalogue will be available on The Stable website, detailing all horses for which shares are available for purchase. The catalogue will include a schedule of when each horse will be featured on the broadcast during the Spring Showcase, and current share prices.
The Stable is a racehorse ownership venture launched in 2015 by Anthony and Amy MacDonald. The Guelph couple own and train several Standardbred racehorses near Mohawk Racetrack. Anthony is also a prominent racehorse driver and a well-known harness racing industry advocate.
The MacDonalds built this 'fractional ownership' stable as a bridge — a way to welcome non-horsepeople to racehorse ownership with a very modest investment (as low as $170), low-risk, and completely accessible and transparent operations.
There are currently 51 horses and 247 active racehorse owners in The Stable.
For more informationon on The Stable, download their investment package here or contact Anthony at [email protected] or (519) 400-4263.
(The Stable)