Published:
May 1, 2019 12:36 pm EDT
Regular contributor to Standardbred Canada's Heart of Harness Racing Calendar, Jackie McManus of Komoka, Ont., captured this adoring photo of My Ideal and her Sportswriter filly with caretaker Abbey Heffernan.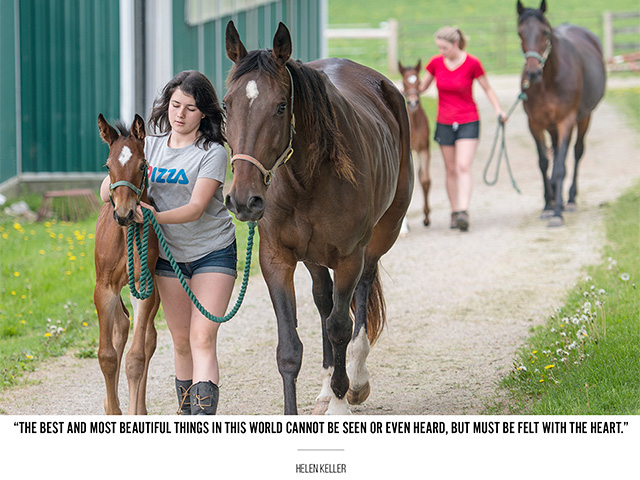 The photo was taken at Twinbrook Farms in Embro, Ont., where Jackie spent her birthday in May last year. What better way to spend your birthday then touring a breeding farm, visiting with yearlings, and taking photos of the mares with their foals?
"Tammy and Rob McNiven (Owners of Twinbrook Farms) were great hosts, and I was impressed with the farm. Of all of the photos I took that day this was one of my favourites; it showed the bond between the people and the horses and the bond between the mares and their foals," Jackie explained. "Tammy and Rob's niece Abbey was in the front of the photo and their daughter Jenna was with the mare and foal in the back."
After following up with Jackie we learned that she is currently involved in several fractional ownership groups including, the Standardbred Breeders of Ontario Association, TheStable.ca, Landmark 11 and 12, and is eagerly awaiting summertime to watch her horses race.
"I would have to say the anticipation of seeing how our two-year-olds come along, and how our three-year-olds come back is always something to look forward to. Other than that, I am excited for Legends Day again this year at Clinton, which is a great day and at my favourite summertime track."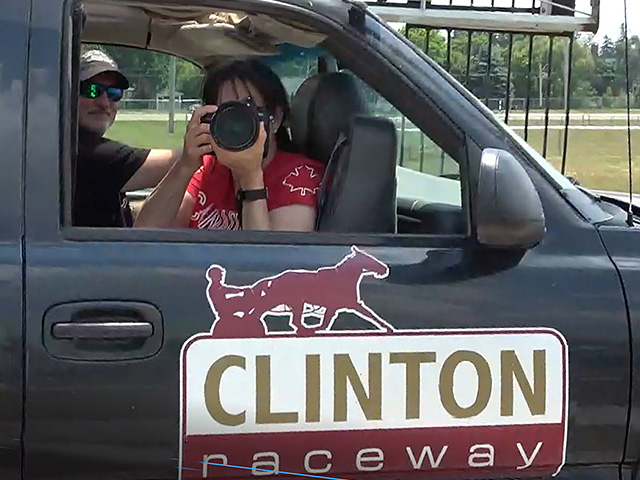 Along with her involvement as an owner, Jackie also volunteers as a photographer for SARI Therapeutic Riding Centre. "It's a great way for me to combine my two passions in life, horses and photography, and is a way that I can give back."
This is the third time that one of Jackie's photos has been featured in the calendar.