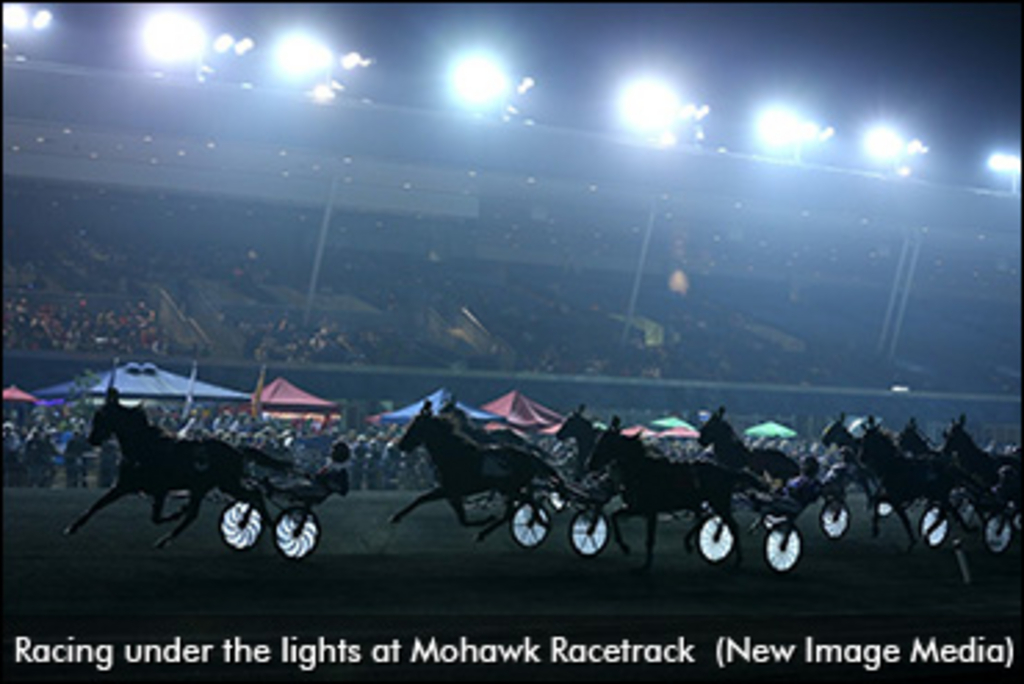 Published:
April 7, 2016 02:57 pm EDT
Woodbine Entertainment Group officials let it be known last fall that the organization was considering the idea of conducting live Standardbred racing at Mohawk Racetrack year-round. The organization's CEO, Jim Lawson, has discussed the idea this week, and has outlined some of the key commitments that would be needed in order to make it happen.
In speaking with Bill Lankhof for an article in the Toronto Sun, Lawson stated that discussion regarding such a move is still "in the early stages."
The CEO touched on some of the changes that would have to be undertaken in order to make the big move conceivable, one of which "would include winterizing Mohawk."
Lawson stated that Mohawk would "need a larger dining room for big events like the Breeders Crown," which is something that was mentioned by many horsepeople when news of the discussions were reported last fall.
In discussing the potential move this week, Lawson unveiled a key aspect that WEG would need in order to make such a move feasible.
"Part of our willingness to do that (have full-time racing at Mohawk) would include having a partner at Mohawk," Lawson was quoted as saying. "If we can have the OLG sharing property taxes and capital costs then we'd be prepared to spend the money to upgrade the facilities. We'd spend the $3 to $5 million to run harness racing at Mohawk full time."
Lankhof's article also touches on what would be done with the current Standardbred course at Woodbine Racetrack if racing moves to Mohawk full time. Lawson stated that WEG is considering laying down a second Woodbine turf course over the Standardbred strip if such a move comes to fruition.
"We have to find ways of attracting more horses and getting bigger fields (for Woodbine Thoroughbred racing) and there's no question that turf races attract larger fields," Lawson said. "We could put that second turf course at Woodbine and run six or seven turf races a day. That would be a big attraction and bring horsemen to Woodbine."
The possibly of WEG moving all of its Standardbred product to Mohawk is certainly a polarizing one. Some view it as a positive, citing a location with closer proximity to the on-track action and easier highway access . Others feel the move would not at all be beneficial to the Standardbred industry. Dr. Glen Brown, who served on the WEG Board of Directors for nearly 25 years and acted as the Chairman of WEG's Standardbred Racing Committee, voiced his opinion on the issue when the idea was first brought to light in October of last year.
"Do we, as an industry, want to abandon exposure of our sport in the largest city in Canada, at the county's finest racetrack?" asked Brown. "What's to be gained? Maybe a little less trucking costs, but that's not really that important in the whole scheme of things."
In his March 2016 edition of The View, Trot Editor Darryl Kaplan echoed similar sentiments on the detrimental effects of losing live racing locations.
"Whether it's losing racing in St. John's or Edmonton or Sarnia, the undeniable result is that we will lose customers. It is a certainty," stated Kaplan. "Those parents who come to the track with their young kids on a Sunday afternoon are not going to head to a simulcast outlet - they are lost. Those retirees who bring their grandchildren to the races, and have been doing so for a decade, are not going to bet online - they are lost. Those college kids who are brought out to the local track for a bit of fun on a quiet Thursday evening, are not going to haul three hours to the closest town with a racetrack – they are lost."
(With files from the Toronto Sun)