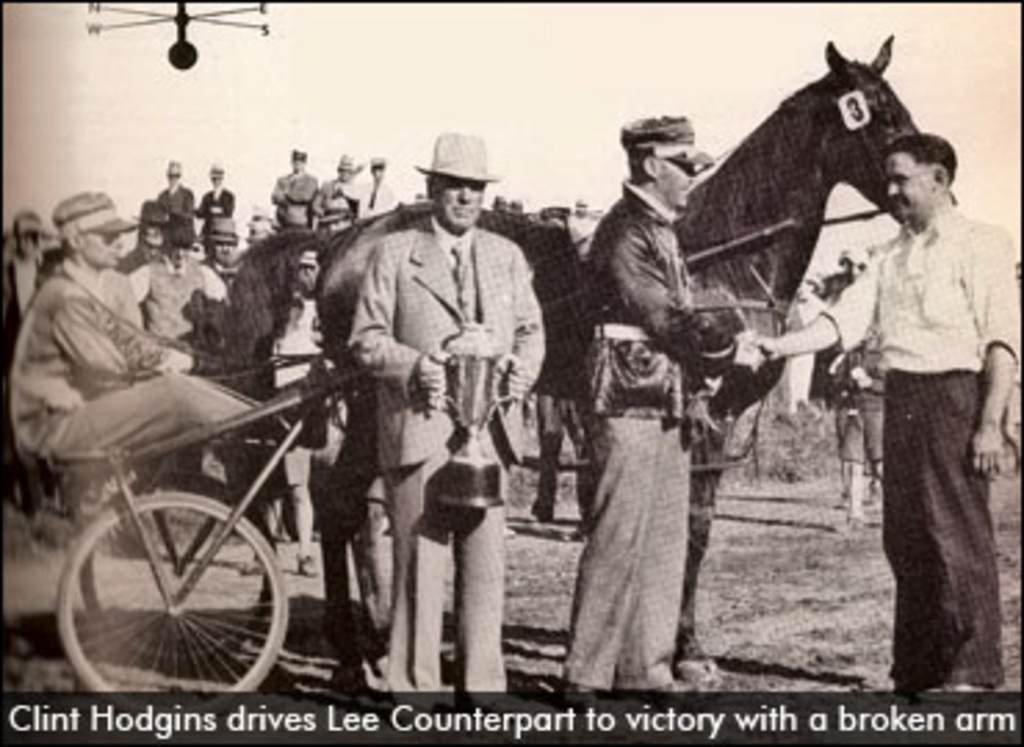 Published:
May 1, 2011 09:05 am EDT
The ongoing feature "Years Ago" recalls some events and personalities from the decade of the 1930's in this week's Rewind
.
1930 - Latest Publication Now Available
March 1930: The latest issue of "Wallace's Year Book" in hard cover format has just been mailed out to subscribers. Within its over 400 pages is listed some of the pertinent statistics for the 1929 racing season as well as a wealth of breeding statistics. It does not include results of individual races but may in future. Of particular interest are the two lists of Standard record trotters and pacers. In order to be included on this list for Trotters, a horse must have attained a record of 2:25 or better (2:30 or better if three-year-olds and under) at an officially reported meeting in 1929. For pacers the standard applied is 2:20 or better; 2:25 or better if three years old or under. The list covers some 42 pages for trotters and an additional 47 pages for the diagonal gait. Many of the listed horses attained their records at Canadian tracks. I could not help but notice a horse named Derby Dan, bred by Robert Dezell of Owen Sound who took a record of 2:12 1/4 Oct. 4, 1929 at Leamington, Ont.
1935 - Charlottetown Has Successful Three-Day Meet
August 20-22, 1935: Racing under the authority of The National Trotting Association, the committee at Charlottetown staged a very well organized three-day event in front of large crowds each day as part of Old Home Week. Horses representing three Maritime provinces won races during the meet. The most impressive performance of the entire meeting had to be the three straight heat win by Tollgate owned by the partnership of Sweeney & Verge of Bridgewater N.S. in the Free For All Trot & Pace for a $500 purse. The veteran gelding paced two identical heats in 2:08 3/4. Mr. Heber Sweeney is the mayor of Bridgewater and undoubtedly closed his office for the occasion as he does the driving. Also a notable effort was recorded by Leta Kalmuck, a three- year-old filly owned by Willard Kelly of Charlottetown, taking all three of her heats with a best score of 2:22. A glimpse of future stars was shown when a field of eight two year olds went postward with Hi-Sox taking two heats for Geo. F. McDowell of Summerside. Another day of harness racing will be held at this track in late September at which time most of these same horses will return.
1936 - Hodgins Wins At Orangeville Despite A Broken Arm
July 1, 1936 - Driver Clint Hodgins refused to let a broken arm get in the way of his driving assignments and showed the fans in Orangeville he could do it "one handed". Owners Jos. T. Saint and his son Fred of Wallaceburg, owners of winning horse Lee Counterpart, almost had to seek a replacement driver when Hodgins was recently injured. However, a makeshift elongated hand hold was contrived and the young reinsman was equal to the task despite a cast on his left arm. The Three-Year-Old Pace sponsored by the local legendary veterinarian Dr. W. H. Riddell is one of the top events of the early season. Racing for a purse of $500 the three-year-old gelding won the first two heats and finished second in the third. Two full days of racing were held with 12 heats each day and a couple of entrants raced three times each day.
1937 - Excellent Races Held At Napanee Track
August 2, 1937 - Even veteran observers at this Eastern Ontario track cannot recall a better day of racing in recent memory. The racing strip was in excellent condition and as proof, the track record which had stood for some 16 years was lowered today. The pacer Tramp Abbe was timed in 2:08 flat in the second heat of the 2:16 class thus breaking the long standing record previously set by Romala in 1921. The fleet pacer is owned by Mr. L. G. Bennett of Port Hope and handled by Steadman Craig, one of the most talented reinsmen in these parts and certainly well known throughout the province. This record is even more remarkable when it is taken into account that the track is acknowledged as being 45 feet "long". Unfortunately in the third and final heat the horse fell, thus eliminating any further chance at again reducing the speed tab. A large crowd was on hand to enjoy the day's festivities.
1939 - Hanover Shoe Farm Stallion Roster
January 1939 - The Hanover Shoe Farm, located at Hanover, Pennsylvania, has listed their stallion lineup for the upcoming breeding season. Their previous top producer Sandy Flash 2:14 1/4 was recently exported to Sweden and in his place will be a full brother Lawrence Hanover.
Lawrence Hanover 3, 2:00 3/4 - Fee $100

(Service fee reduced from $200 to $100 to agree with fee of recently exported Sandy Flash.)

Mr. McElwyn 1:59 ¼ - Fee $200
Calumet Chuck 2, 2:04 - Fee $200 (Book Closed)
Dean Hanover 3, 1:58 1/2 - Fee $ 200 (Book Closed)

First season in the stud.

Peter The Brewer 4, 2:02 1/2 - Fee $ 100
Guy McKinney 4, 1:58 3/4 - Fee $100

Winner of inaugural Hambletonian