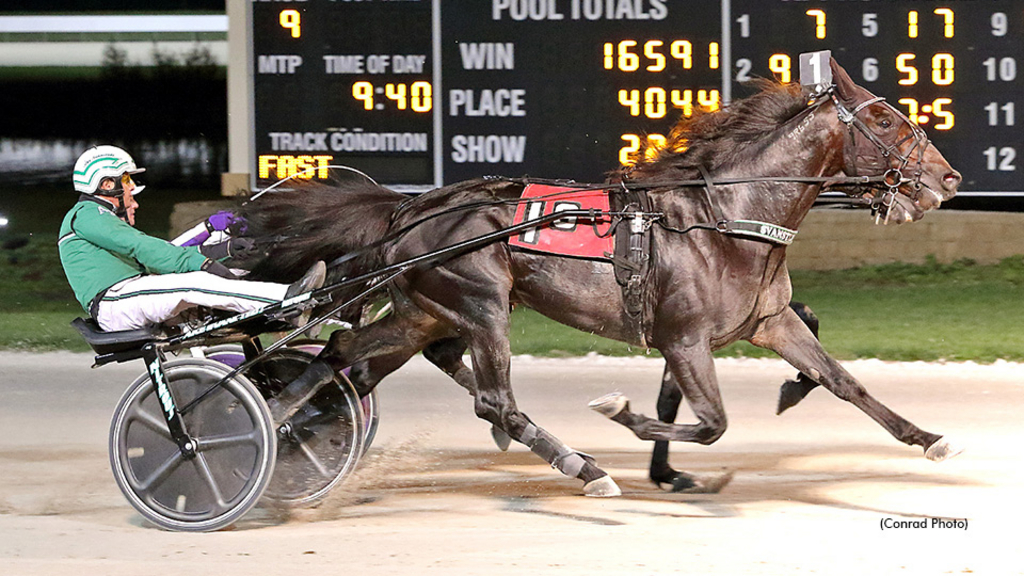 Published:
April 3, 2022 11:29 am EDT
Trainer Åke Svanstedt has captured the Elitlopp on two occasions, and he's looking to make that three titles next month.
The invite to the Elitlopp, however, was not for 2021 Breeders Crown champion Ecurie D — who started in the 2021 Elitlopp. The invite was offered to and accepted by the connections of Back Of The Neck.
"He showed last year that he has taken the step towards the older elite and will be very exciting in this year's edition," Solvalla sports director Anders Malmrot said in Saturday's announcement.
Co-owned by Svanstedt along with Howard & Judith Taylor and Sweden's Order By Stable, Back Of The Neck (Ready Cash - Big Barb) posted a 5-1-1 summary from 12 starts as a four-year-old. He captured the New Jersey Maturity Final at The Meadowlands and knocked off a solid group of older horses in the Dayton Trotting Derby, while also posting top-three finishes in the Breeders Crown (second to Ecurie D) and the TVG Final (third to divisional winner Forbidden Trade).
Lifetime, Back Of The Neck sports a mark of 1:51.3 taken at The Red Mile as a sophomore, a summary of 11-5-5 from 32 starts and more than $828,000 in earnings.
While competing in Sweden, Svanstedt won the 2004 Elitlopp with Gidde Palema and then again in 2009 with Torvald Palema. His most recent Elitlopp bid since moving his operation stateside came in 2017, when he finished second with Resolve.
As of press time, four horses have been officially confirmed for the 2022 Elitlopp: Don Fanucci Zet (Sweden), Etonnant (France), Vivid Wise As (Italy) and Back Of The Neck.