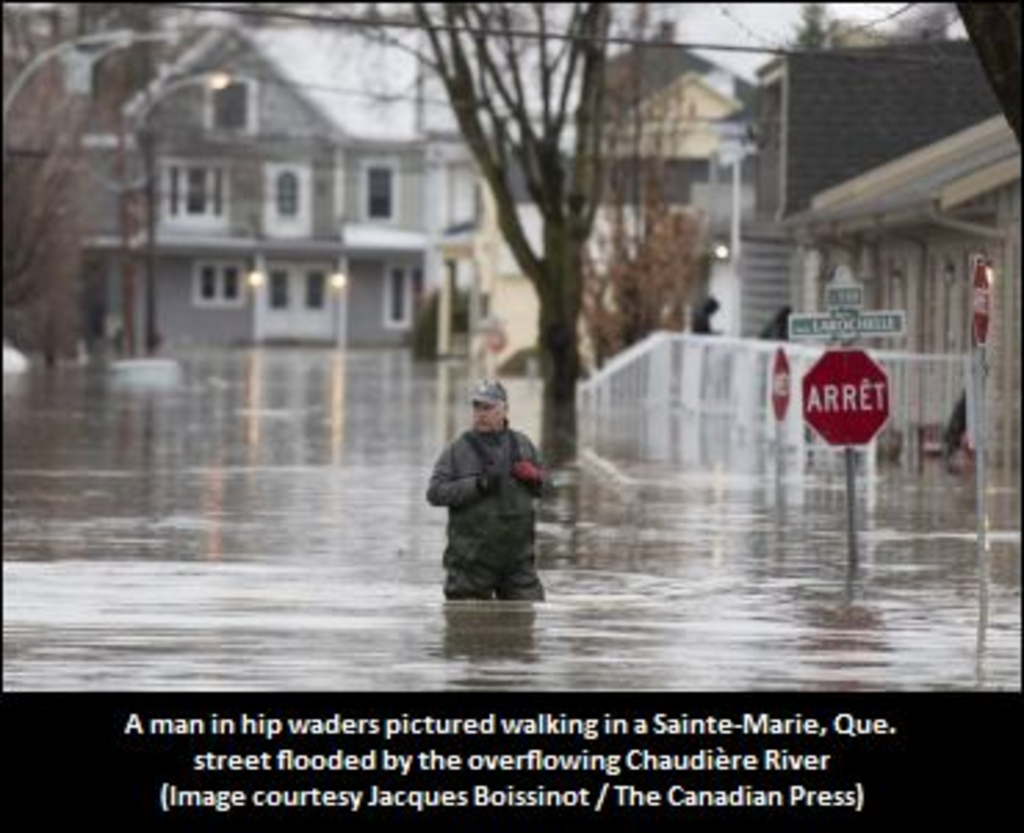 Published:
April 28, 2019 10:44 am EDT
Trainer Serge Nadeau had never experienced anything like it, and with luck, never will again.
As the rising waters of the overflowing Chaudière River invaded the stable housing his broodmares, babies and retired racehorses in the Quebec village of Scott last weekend, Nadeau had to execute a hurried and exhausting evacuation of 21 horses.
The last two, he walked two miles through three feet of glacial water in the dead of night, guided by a light on his head. The journey to safety along a railway track took about three hours, ending about 2 a.m.
"It was hell...terrible," said Nadeau, 52. "But those horses (pensioners Liz Drummond and Mr Starlight) were so willing. They never stopped. We couldn't leave them. There was two feet of water in the stable by then."
Nadeau has lived 30 years in Scott, a village of 2,300 south of Quebec City in the Beauce region. It's prone to flooding, but nothing like what residents experienced this week.
"The river was a foot above the 100-year record. I hadn't had water in the barn since 1991," said Nadeau.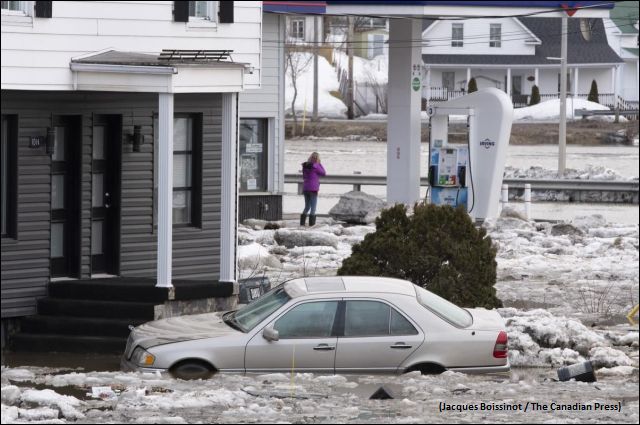 A woman stares at the overflowing Chaudière River in Beauceville, Que., on Tuesday, April 23, 2019.
"Some people lost everything," added horseman Kevin Maguire, 36, who lives nearby.
He lost his five-eighths-of-a-mile training track, eroded now as deeply as six feet in places. "It was completely submerged. I have cabins in the middle and you couldn't even see them. I'm not sure if it's worth rebuilding just to get damaged again the next time," he said.
Maguire's home and horses weren't affected, but friends and neighbours pitched in to help him relocate 50 campers from his business to higher ground.
Friends also took in Nadeau's horses, which ended up at five different farms. One of the relocated mares foaled at 3 a.m. last Sunday, producing a Sportswriter filly.
With the aid of his wife and son, Nadeau was able to get most out by truck and trailer, but by the last trip, water was over the wheels, and the two older horses were still inside. That's when he resorted to hip waders.
Waters have receded and Nadeau expects all horses will be back in the barn by this weekend, but it won't be life as usual again anytime soon.
"The one good thing about something like this is people looking out for each other," said Nadeau, who lent out his three pumps and his tractor to others to help them cope. "But everyone's exhausted now. I'm fried. On Thursday, I dozed off on a front-end loader."
(A Trot Insider Exclusive by Paul Delean)