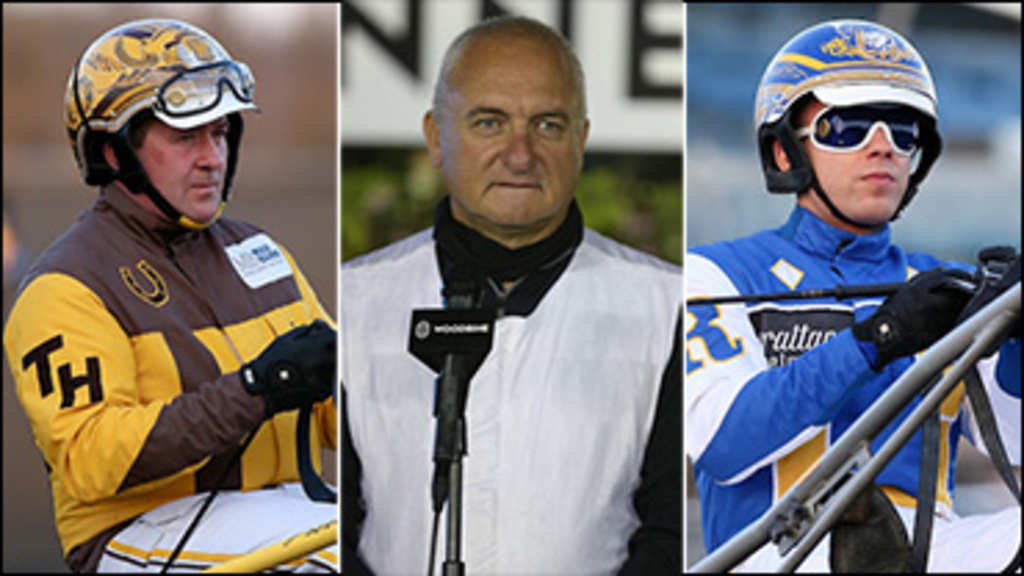 Published:
April 20, 2021 10:15 pm EDT
As Ontario's harness racing industry continues to wait patiently for answers on a date to resume activity, a number of notable participants will be headed to the Hoosier State to compete as of this weekend.
Three-time O'Brien Award winner Louis-Philippe Roy, one of Mohawk's leading drivers, took an offer from trainer Rob Fellows to drive his horses down at Harrah's Hoosier Park, of which Fellows has reportedly shipped around a dozen.
"Looking at everything and how it was going so far with COVID in the province, we're for sure not going to — from what I believe — race until [at the earliest] May 20," Roy said to Trot Insider. "Then afterwards, it's not even saying we will race by then too. I was kind of scared to just stay here, and then a month from now the situation is not really better and you're like 'Well, maybe I should've gone.'"
With Canada just beginning to ramp its vaccine rollout, Roy said he has not yet received a COVID-19 vaccine but plans to probably receive it in the states. Despite the potential vaccination, Roy plans to set up shop in Indiana for the time being.
"We're not allowed to go back and forth and they'll be racing four nights a week," noted Roy. "I know I'll probably help [Rob] a little bit at the barn in the mornings."
Trevor Henry is also moving his tack to Hoosier, where he will manage a number of horses from the stable managed by Trevor and his wife, Shannon, who will remain in Ontario to prepare their two-year-olds for the Ontario Sires Stakes pending the return of racing.
"We are running a stable of eight that have to be conditioned and ready to go when it's go time," Shannon Henry told Trot Insider. "We missed the season last year due to the virus so I have six out of eight who have never seen the gate. If we are going to be competitive when racing resumes, the unfortunate reality is to have to move them.
"Our owners have been super fantastic," Shannon continued. "We have had the same crew for more than 20 years. They have all said 'act like you own 100 percent of the horse' and do what you think is right. They have paid bills for a year and half with absolutely no return and we feel that for their dedication we have to do this for them. We have to be ready when it's time to go. Trevor and I also own the biggest percentage of these horses so it all makes sense to leave right now with the uncertainty of how racing is going to play out in Ontario."
Shannon said Trevor will arrive at Hoosier Park on Saturday while their horses will ship to the States by Monday.