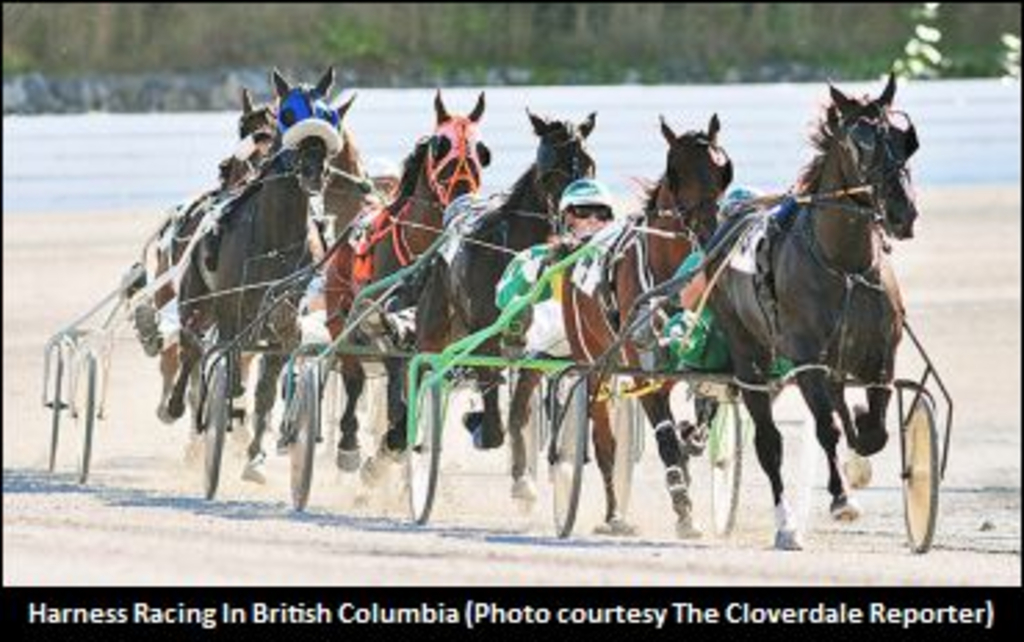 Published:
April 20, 2016 12:39 pm EDT
If someone said that you could spend $250 a year and experience the ride of campaigning and owning a piece of a racehorse, would you do it?
The Fraser Downs Horse Racing Club is sure hoping that people will jump at the opportunity. The track's 2016-17 season is scheduled to kick off this coming fall (October 6).
Harness Racing B.C.'s executive director, Carla Robin, has said that the endeavour is still being worked on, but that she has already fielded inquiries regarding the club. News of the club recently became public knowledge. Prospective members have indicated that they are interested in jumping on board. "Friday night I got my first phone call for it," said Robin, who went on to add that people are looking to join already."
News of the club comes courtesy of an article by The Cloverdale Reporter. The piece explains that club members will first have to qualify for a Gaming Policy Enforcement Branch Racing Card, which would put the prospective club member in a position to obtain an 'owner' card. The owner card would then allow the cardholder to be able to join the club.
Club members would be allowed to access to the backstretch and be able to participate in multiple aspects of horse ownership. Robin has related that she hopes that club will have two racehorses by this August, which is just in time for qualifying races that are scheduled to take place that month.
"[Harness racing] is the sport of the people," Robin was quoted as saying. "Anybody can get involved in harness racing and get involved with a Standardbred horse."
If you have toyed with the idea of owning a racehorse in Ontario and would like to get some information on how to delve into the exhilarating world of racehorse ownership, come on out to The Raceway at Western Fair District on Friday, May 13. For complete information, click here.
Horseman Anthony MacDonald has also recently made a strong and sustained push for his fractional ownership endeavour, 'The Stable' (thestable.ca), which was recently featured on Prime Time Sports with Bob McCown.
(With files from The Cloverdale Reporter)