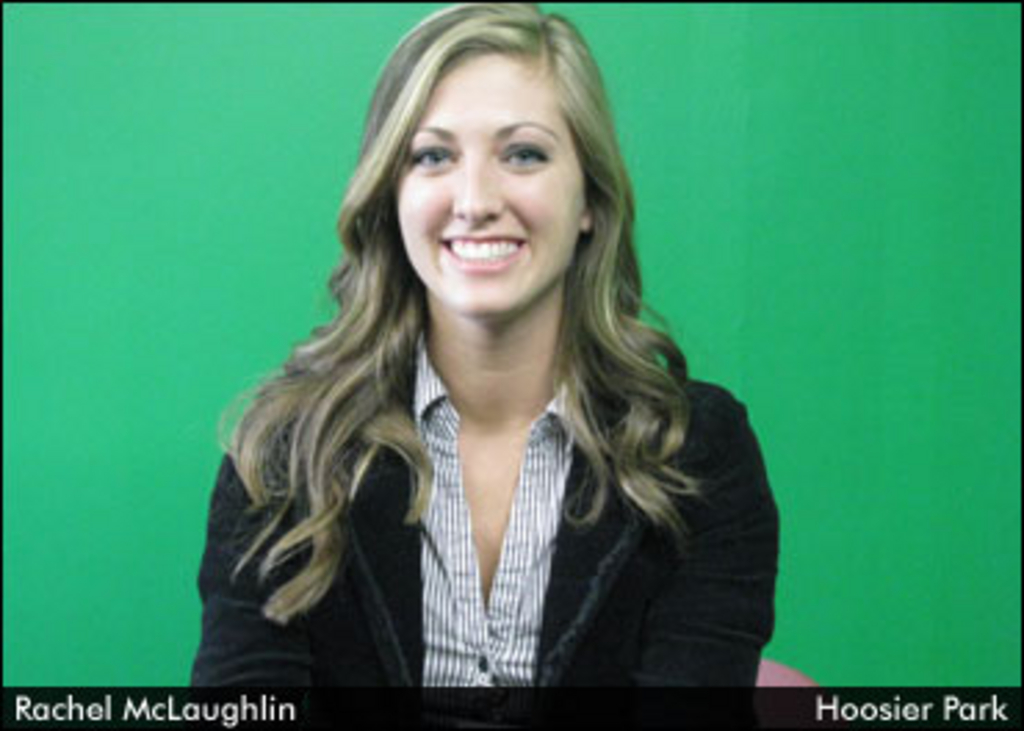 Published:
April 2, 2011 05:00 pm EDT
If you haven't seen or met Rachel McLaughlin, you're likely to before you know it. She is the new television commentator and co-host on the racing show with track announcer Steve Cross at Hoosier Park Racing & Casino
. McLaughlin stepped into the position with a moment's notice and has kicked off the season with an outstanding performance.
Viewers may recognize McLaughlin as a return commentator from last year. She began as a race marketing intern in July of 2010 for the thoroughbred meet and immediately excelled on television.
"Rachel is such a natural on camera," said Tammy Knox, director of race marketing affairs. "She didn't have any television experience prior to her internship at Hoosier Park, but she quickly picked up on it. HRTV did a live broadcast from Hoosier Park for our Indiana Derby Day last fall, and they utilized her talents a couple of times during the day."
McLaughlin has a familiarity when she steps in front of the camera. She has passion for broadcasting and her quirky nature makes her easy to remember.
Born and raised in Anderson, Indiana, McLaughlin went to Anderson High School and will graduate in May from Ball State University with a degree in sports marketing. McLaughlin grew up with a horse background, but not a racing one. It was all new to McLaughlin when she began her internship at Hoosier Park, but she came on board with her feet running and stole the show with her memorable television performances.
"I was ecstatic when I got the call about the job," said McLaughlin. "This is exactly what I would love to do as a career, and to have the chance to work at Hoosier Park again is an incredible opportunity."
McLaughlin began working the daily show with Cross on opening night, and already you can tell they have a great connection on camera. She admits she gets nervous a couple hours before her broadcasts, but those nervous feelings soon fade as she steps into the newsroom.
McLaughlin says the most intimidating part of the job is the paddock shows where she relays handicapping tips for "Trottin Tom" Kelley, the new handicapper added to the program this season. She admits that handicapping is much more nerve racking than the conversation-style set-up of the daily show. McLaughlin says co-hosting with Cross is a little intimidating but very helpful. Cross has been hosting the show since 1998, so his experience and knowledge of the process aids in her transition to the show.
McLaughlin will also transition in to other facets of television as the season progresses. She will provide driver interviews from the winner's circle and will expand upon her duties as a race handicapper. This experience will bring her closer to her dreams and aspirations to continue on in the business, with an ideal career path leading to ESPN as a courtside interviewer.
McLaughlin's television performances at Hoosier Park are building a foundation for her career. Hoosier Park is proud to have her as part of the team to represent them both locally and nationally.
(Hoosier Park)