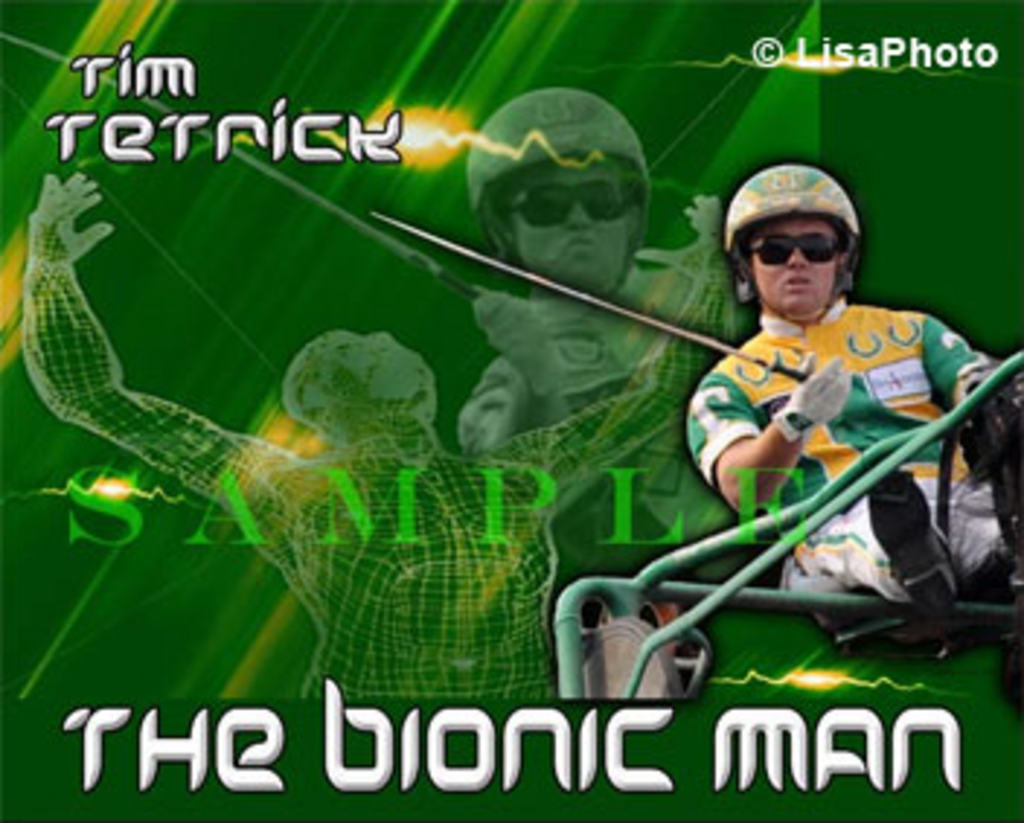 Published:
April 18, 2009 08:13 am EDT
They're here, and the track is abuzz. Meadowlands Track Photographer Michael Lisa is pleased to announce the release of the first five in a series of Meadowlands Top Driver posters
.
These one-of-a-kind photos depict the sport's top drivers in his own unique way. The first poster was unveiled on March 14th when Tim Tetrick was officially bestowed the nickname The Bionic Man. Subsequent to that Andy Miller, Yannick Gingras, Dave Miller, and George Brennan have also had their posters created. In the coming weeks Brian Sears, John Campbell, Ron Pierce, Dan Dube, Cat Manzi, and Eric Goodell will have their posters released.
Andy Miller
David Miller
George Brennan
Yannick Gingras
Michael Lisa is a busy man these days. Currently he is the only multiple nominee at the International Media Awards to be announced at the World Trotting Conference next month. Additionally, two of Lisa's photos now appear in the new book "New Jersey Impressions" published by Far Country Press. In 2004, Michael's harness racing photographs were used in an extensive ad campaign in and around New York City's Port Authority Bus Terminal. Michael was the proud recipient of Harness Tracks of America's Photographer of the Year in 2001. Lisa Photo has served as the official track photographer of The Meadowlands since 1999.
Fans of harness racing - and fans of sports photography - can purchase their own posters by contacting Lisa Photo by email at [email protected] or by phone at 201-460-4071.
(NJSEA)