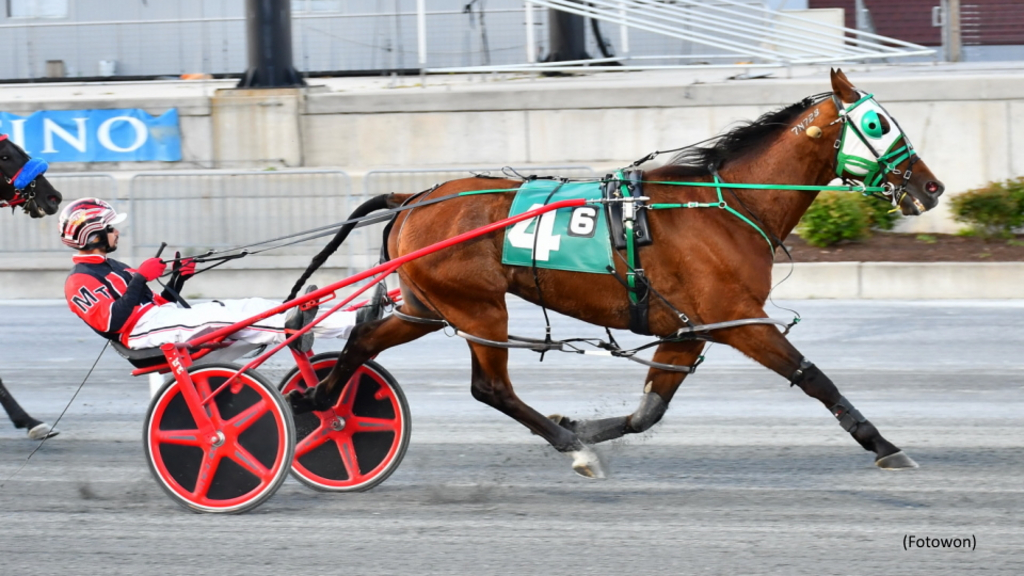 Published:
April 17, 2023 10:29 pm EDT
Driver Montrell Teague won six races on Monday at Harrington Raceway, with five of them hailing from the stable of trainer Chuck Crissman Jr.
Teague and Crissman set the tone early with wins in three of the first four races. They teamed up with a win in the first race with Movin On Up ($6.20) for owners David Hamm and Rodney Long. Long-owned horses won four races, while Hamm had an owner triple.
Long and Ed Mendez's Real Surreal ($3.80) prevailed in the third race, one race before Teague then scored with Hamm and Glenn Phillips' Archie and Emerson ($122.40), who won despite post eight with a fierce late rally that eclipsed the leaders. 
In the $15,000 featured conditioned pace, Teague and Crissman prevailed with Kinnder Jackson ($3.20). The eight-year-old All American Native gelding was a 1:53 winner over Major Betts and Silver Fox J.
Hamm and Long's Mankat ($8.80) notched a 1:54 win in the eighth race, to give Teague and Crissman five wins on the card. Teague then scored his sixth with Dylan Davis trainee ThatswhatIsaid N ($6.20) in the 11th race.
Live harness racing will continue on a Monday through Wednesday schedule. Post time is 4:30 p.m.
(Harrington Raceway)