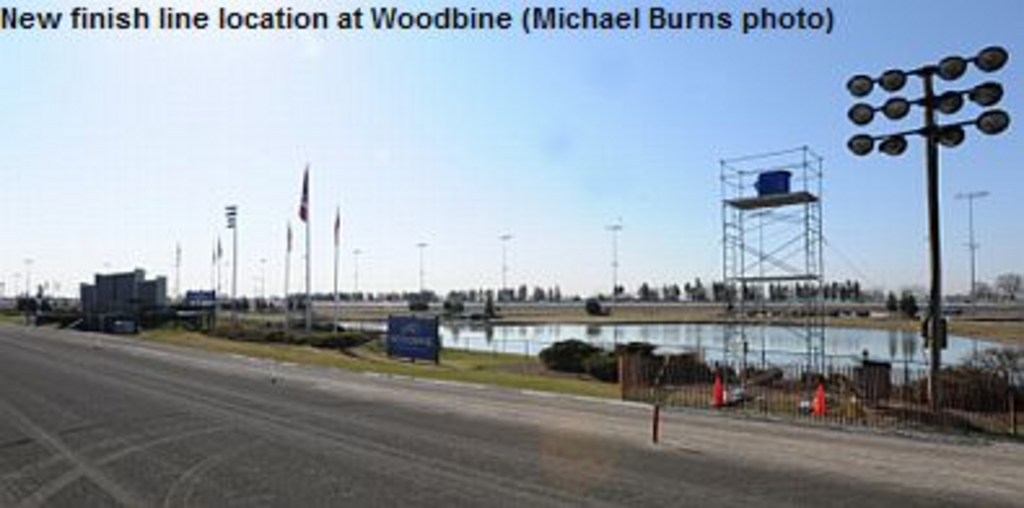 Published:
April 16, 2009 06:40 pm EDT
The Woodbine Entertainment Group announced today that it is shifting the start/finish lines at Woodbine Racetrack for the last seven programs
of its current standardbred racing meet.
Beginning Friday, April 17, the start and finish points of the race will be situated 235 feet further down the stretch (west from its previous spot).
The change will result in the homestretch extending from 980 feet to 1,215 feet. The distance from the starting line to the first turn will be reduced by the same margin from 1,035 feet to 800 feet.
This trial is a result of the outcome of the seven-eighths-mile race experiment on Mondays in December, 2008.
"Our analysis of those races showed there was enough potential to move forward to this step," said Bruce Murray, WEG's vice president of Standardbred Racing. "The ultimate goal is to improve the flow of racing at Woodbine."
All races will remain at the standard one-mile distance.
WEG has received Ontario Racing Commission approval for the temporary change. "We consulted with the ORC about the change," Murray said. "The specific 235 foot distance of the move was dictated by where the end of the grandstand is situated and the location of the 'upper' and 'lower pan' race cameras."
WEG officials, with the backing of the ORC, will assess the results of this trial period and consider a permanent change to the poles in time for the return of harness racing this fall on October 8.
The final date of the Woodbine Spring meet is Monday, April 27. The first day of the Mohawk Summer meet is Thursday, April 30.
(WEG)