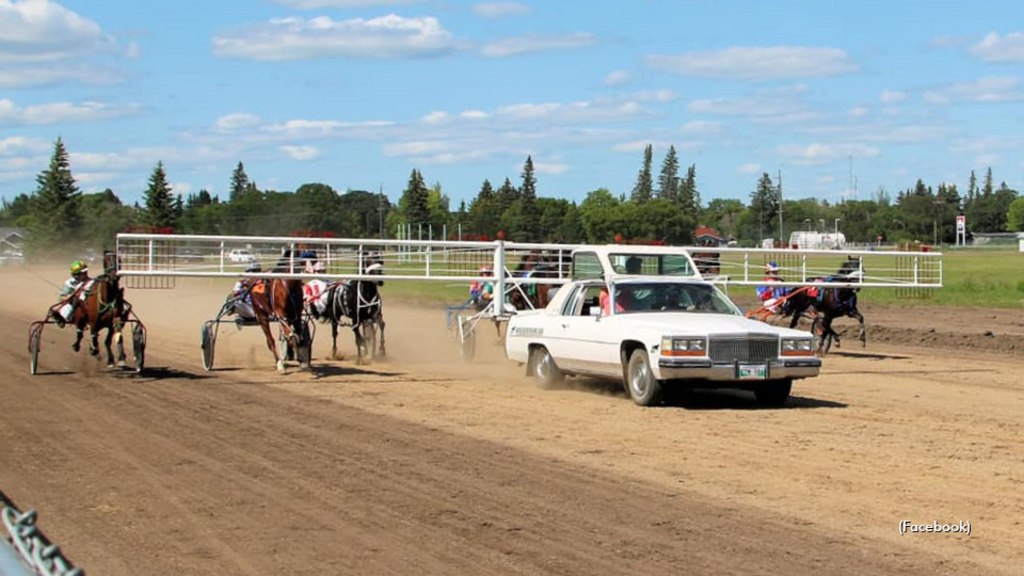 Published:
April 10, 2022 11:53 am EDT
While the harness racing industry in Manitoba was gathered to recognize and honour the stars and participants of the province's circuit for this past season at its annual awards banquet on Saturday (April 9), those in attendance also had another surprise reason to celebrate.
In an announcement made at the banquet by Manitoba's Premier Heather Stefanson and Deputy Premier Cliff Cullen, the province announced that the horse racing industry would be receiving $1 million in funding.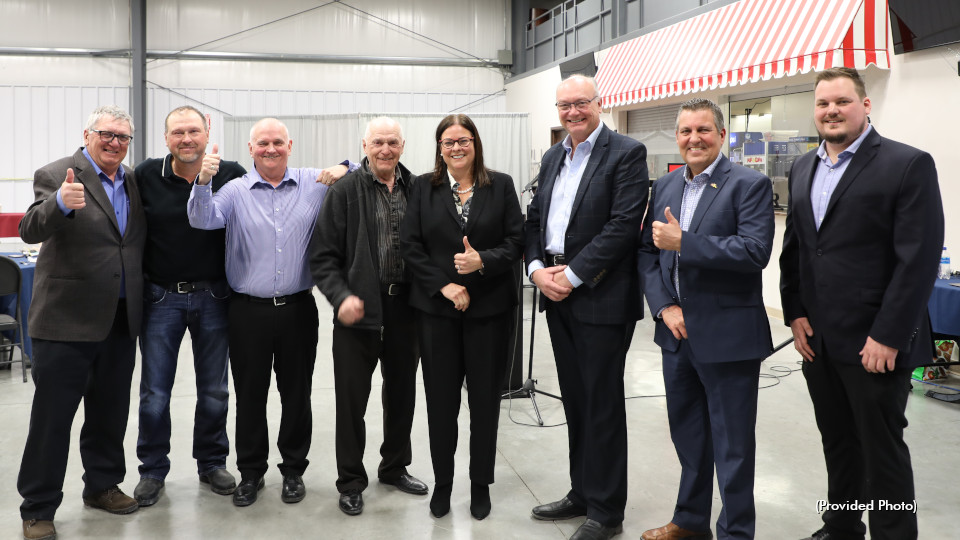 ​
(From left to right, members of the Manitoba Standardbred Racing Industry board and government officials: Richard Rey; Dean Rey; Mike Williams; Roland Rey; Hon. Heather Stefanson, Premier of Manitoba; Garth Rogerson, CEO of Red River Exhibition; Hon. Cliff Cullen, Deputy Premier; Trevor Williams, President of the MSRI)
Details on the funding allocation have not been formally announced by the province, but according to Manitoba Standardbred Racing Industry President Trevor Williams that funding is predominantly earmarked for purse money and increasing the breeding and stake programs as well as incentives in Manitoba. 
"This commitment from the provincial government was exactly what our horsepeople have been waiting for the last number of years," Williams told Trot Insider. "It was clear that the honourable Premier and the Deputy Premier were there to deliver a message about the importance of our industry for the economy in the province. We are honoured to have their support, and look forward to making everyone proud as we embark on a new journey at The Loop in Winnipeg.
"It was an extremely emotional night watching everything unfold. Many hours of blood, sweat and tears have went into this industry, and seeing our future get brighter and brighter...there's no better feeling in the world," continued Williams. "Special thanks to the MSRI board for their work and dedication, including Garth Rogerson of the Red River Exhibition. Holding our awards banquet at the grounds of our new racetrack was a surreal feeling."