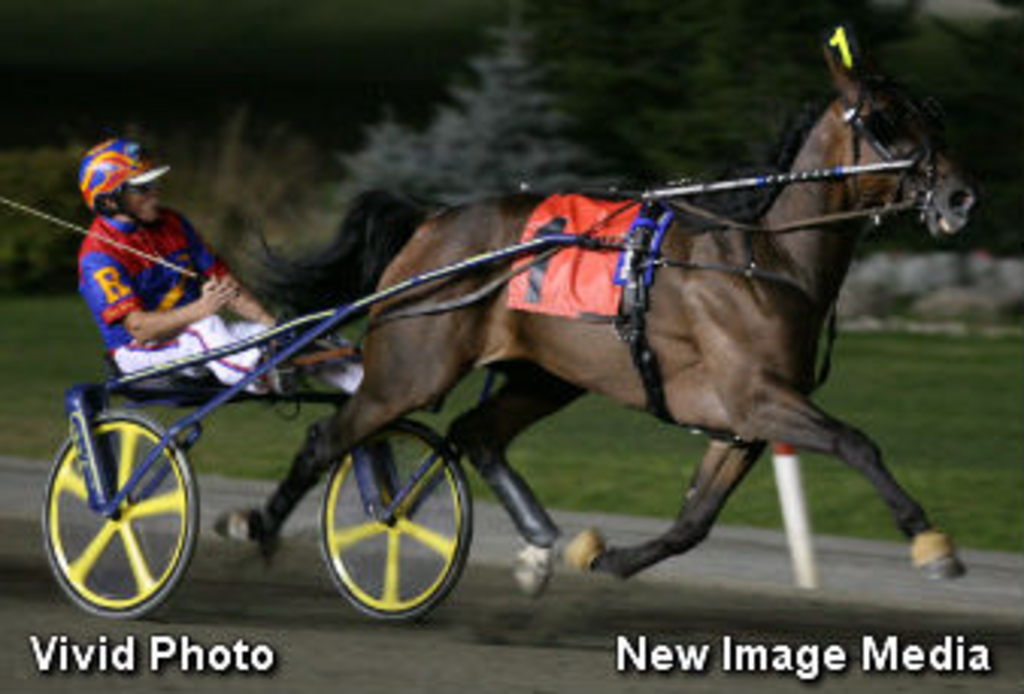 Published:
April 10, 2009 11:45 am EDT
After four starts without hitting the board, trainer/driver Roger Hammer is hoping the racing surface at Pocono Downs will be the right tonic for past Hambletonian winner
Vivid Photo. That start will be Tuesday night (April 14) in the $25,000 open handicap trot.
Vivid Photo's last start was in the Classic at Dover Downs on April 6 and finished sixth in the race before being placed fifth with a time of 1:55.1. Prior to that, the trotter had three starts at the Meadows near Pittsburgh and registered two fourth-place finishes and a seventh-place finish.
"In his last start in the Classic I pulled with him and he took a couple of short steps," said Hammer. "The center of the racing surface was hard and that's not good for him. I'm looking for him to have a good race at Pocono because of the great racing surface that has a nice cushion.
"If it's a muddy track he'd really be a threat. Vivid Photo broke a coffin bone early in 2008 and that has set him back. He's a very sound and tough horse other than his feet. He trained really well (Friday morning)."
Hammer feels Vivid Photo can still go up against the best and later in the month will be entered in a series at Chester Downs before big races at the Meadowlands and in Canada. At the end of the season will be in the Breeders Crown.
"There's no question it's getting tougher and tougher to compete with the big boys," said Hammer. "But if we can keep him sound Vivid Photo can still trot in1:52 or 1:53. That should be good enough to give us a piece of the purse."
Vivid Photo has amassed more than $3 million in earnings in addition to putting together a 37-15-7 record from 86 lifetime starts.
(Pocono Downs)