Published:
March 8, 2017 11:27 am EST
Have you ever felt that someone should be reprimanded for their inappropriate outbursts on social media? This week, the horse racing industry decided to fine a participant for just that.
According to a report by Nine's Wide World of Sports, jockey Michelle Payne, a Melbourne Cup-winning rider, was slapped with a $1,500 fine for a negative social media posting directed at a raceway official.
Flemington Racecourse Manager Mick Goodie was the individual that Payne had directed her social media comment at. The posting had to do with the state of the track this past Saturday.
Stewards discussed the posting – which has since been deleted – with Payne on Tuesday, March 7 and decided to fine her $1,500. The rational for the fine was that Payne had broken the rule in regard to conduct towards officials.
Racing Victoria has stated that, "Stewards found that the comments posted in her tweet were improper and/or insulting towards Mr Mick Goodie in his official capacity as Flemington Racecourse manager."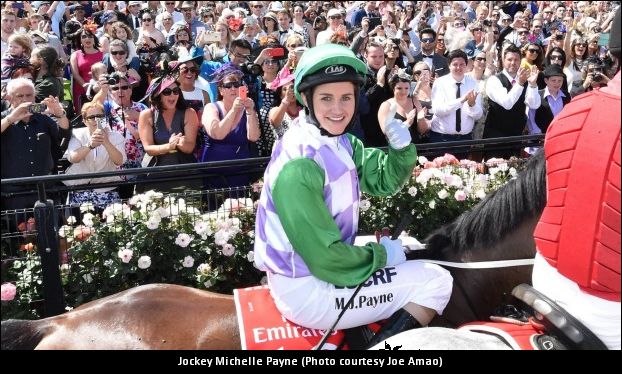 (With files from Nine's Wide World of Sports)