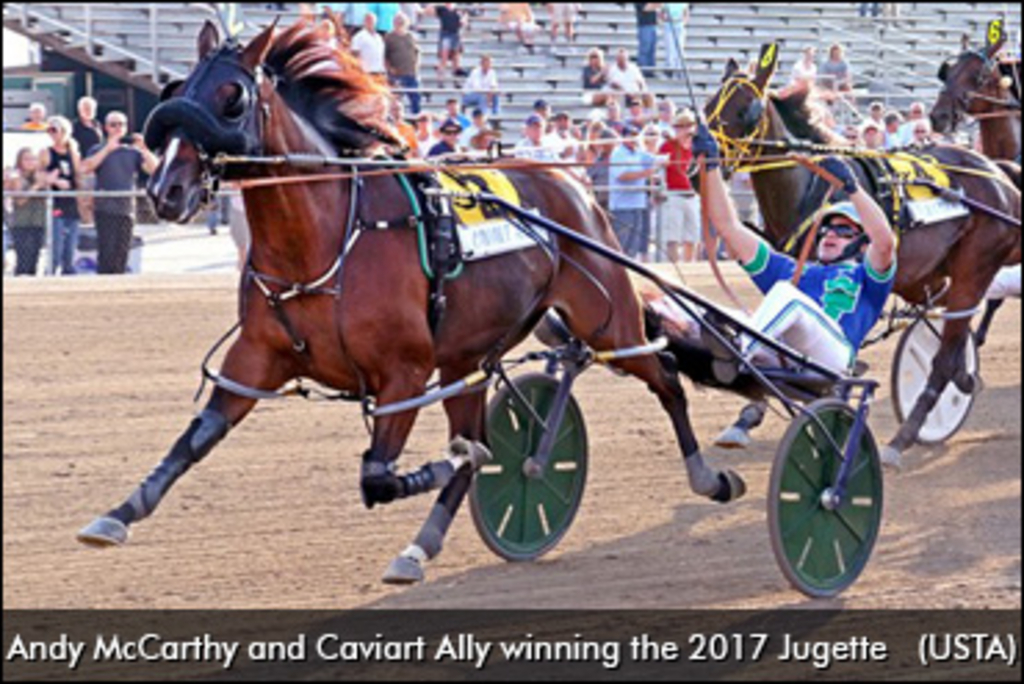 Published:
March 7, 2018 05:30 pm EST
Andy McCarthy has spent the past several years rising through the ranks of North America's harness racing drivers, and the 31-year-old Aussie native is hoping to continue the trend when he returns later this month from his winter holiday.
McCarthy has seen his purse earnings increase annually since the start of 2013, reaching $5.5 million in 2017. His campaign last season was bolstered by successes on the Grand Circuit, winning events including the Jugette with Caviart Ally and Spirit of Massachusetts with JL Cruze, as well as in state-restricted stakes. In fact, McCarthy won seven stakes worth at least six figures in 2017, compared to three in 2016 and one in 2015.
Additionally, last year he hit the board 33 times in races worth at least $70,000, out of 63 attempts, and did so with horses with double- or triple-digit odds in 15 of those starts. Six times he had the favourite, winning five. He failed to get a cheque only four times with horses at less than 6-1 odds.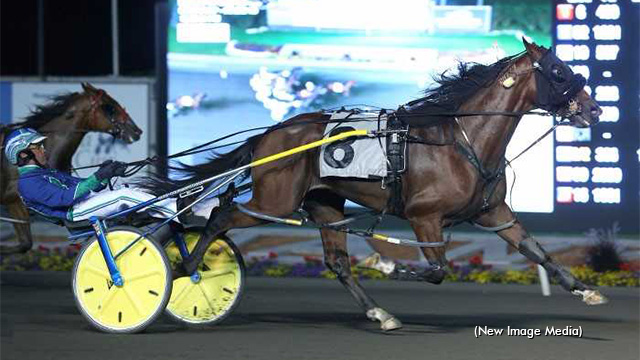 Pedro Hanover and McCarthy winning at Mohawk
"Every year has kind of gotten better and better," McCarthy said. "That's always my goal. It's a lot more fun driving the stakes horses than just the daily grind. I'd really like to get on the stakes circuit a little bit more and hopefully I can keep the drives I had last year and keep those horses on the right path.
"Hopefully now people are starting to trust me more with their good horses in the big-money races. If I can keep getting the job done more and more, hopefully it picks up from there. I think that's the biggest thing. People need to see you as a big-race driver and not just a driver that can handle a good horse in an overnight race."
A chance meeting with trainer Noel Daley inspired McCarthy to leave Australia and head to the U.S. in 2007. In his third lifetime drive in the States, McCarthy piloted Daley's Took Hanover to a 1:49 win in the open at the Meadowlands. McCarthy now has 1,884 victories in North America.
"I've always said if it wasn't for Noel I wouldn't be here," said McCarthy, who teamed with Daley on stakes-winners Caviart Ally, Cool Cates, and Sortie last year. "He was the guy early on that gave me a shot in the bigger races. He stuck by me and really put me on the map."
McCarthy is a third generation horseman. His brothers Todd and Luke, who raced in the U.S. in 2009, are successful drivers in Australia and his father John is a highly-regarded trainer. The McCarthy family was selected by the Bathurst Harness Racing Club as its 2016 Gold Crown honoree.
During the winter, McCarthy and his family return to Australia for several weeks, as well as travel to other locales abroad. This year included stops in Paris and Sri Lanka. While in Paris, McCarthy got to drive a race at Vincennes, piloting Angel Dark for trainer Anders Lindqvist and co-owner Peter Gerry/Arden Homestead Stable.
"I try to get away every year for at least two months to get out of the winter a little bit," McCarthy said. "By the end of the season, I'm always ready to take a break. My kids aren't in school yet so I'm fortunate enough to do it."
In addition to winning the Jugette and Spirit of Massachusetts last year, McCarthy captured Kindergarten Series championships with Hey Blondie, Tito, and Points North; Pennsylvania Sire Stakes championships with Pedro Hanover and Caviart Ally; and the Buckette with Cool Cates.
"Winning the Jugette was a huge thrill and Caviart Ally had a really good year," McCarthy said. "Kindergarten finals night was pretty special, as well.
"I really enjoyed driving Hey Blondie all year. I think she should have a pretty good year as long as she stays sound. She was just such a nice filly to drive. She did whatever you wanted. Pedro Hanover was pretty special to drive as well. I kind of picked him up later in the year, not long before the Pennsylvania Sire Stakes. I ended up having a nice group of horses there toward the end of it."
McCarthy will return to driving in the middle of March, with his focus on the Meadowlands, Harrah's Philadelphia and The Downs at Mohegan Sun Pocono. And, hopefully, the Grand Circuit.
"I'm ready to get back into it," McCarthy said. "I'm pretty excited. I've got some nice horses to come back to this year. Hopefully they pan out."
(USTA)