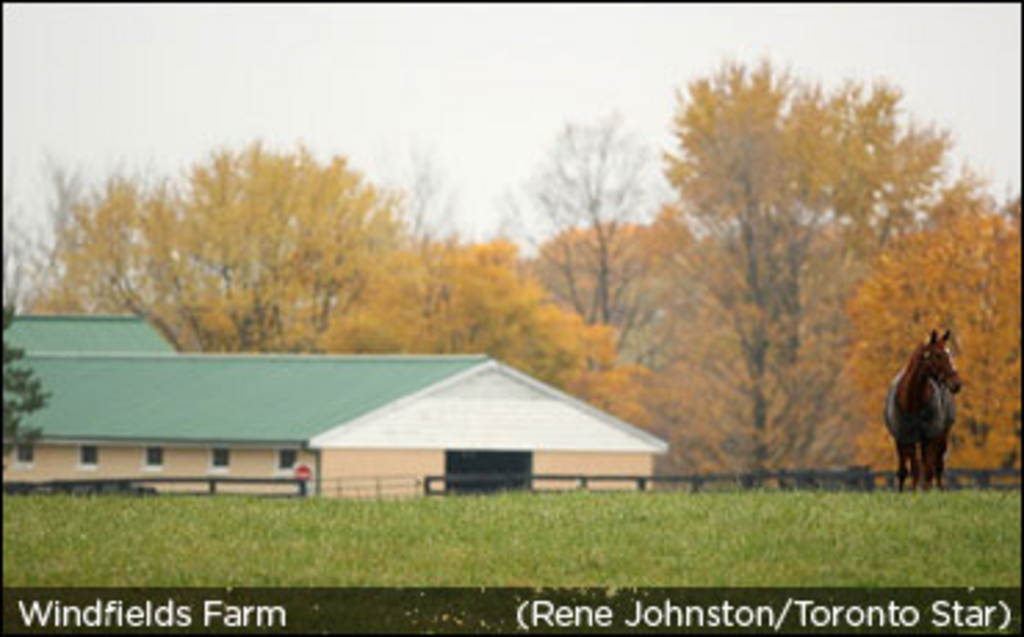 Published:
March 6, 2010 08:19 am EST
Fans of horse racing will have one last moment with Windfields Farm as the remnants of the iconic Ontario breeding operation go under the hammer
this morning.
Auctioneer Bob Dickenson told The Toronto Sun he expects "nearly 3,000 horsemen, farmers, nostalgia buffs and former workers to pass through the gates one final time" for the auction that's selling off what's left of the sprawling 1,200-plus acres.
"It's not eerie but it is nostalgic. Quiet. All you hear is the trees moving," said Dickenson. "It's like going through a time tunnel. It's stopped in time."
The Sun also talks to Hall of Fame jockey Sandy Hawley, who got his start in the business at Windfields at the age of 16.
"I remember getting thrown off when I was breaking yearlings in 1967. One time I was walking a horse to the paddock, leaned down to open the fence and the horse took off on me and dragged me down the road."
A preview of contents gets underway at 8:00 a.m., with the auction set for a 9:30 a.m. start.