North America Cup Eligibles Tighten
Published: March 30, 2019 1:59 pm ET
No Comments | Jump to Comments
A pair of North America Cup-eligible pacing colts put forth impressive miles during qualifying action on Saturday (March 30).
Pyro was on fire in his qualifying assignment at The Meadowlands. With Yannick Gingras at the controls, Pyro made a strong first-over bid on pacesetter Winston (Jason Bartlett) and closed in :26.3 to hold off Rollwithpapajow (Joe Bongiorno) for the 1:53.2 score. Blacklight, another North America Cup eligible colt, finished just three-quarters of a length back of the leader for driver Josert Fonseca.
A chestnut son of Sweet Lou - Whetstone Hanover, Pyro is trained by Ron Burke for Burke Racing Stable LLC, Larry Karr, Phil Collura and Weaver Bruscemi LLC. Pyro was 2-2-1 as a freshman with $69,311 earned and a mark of 1:53f taken at The Meadows.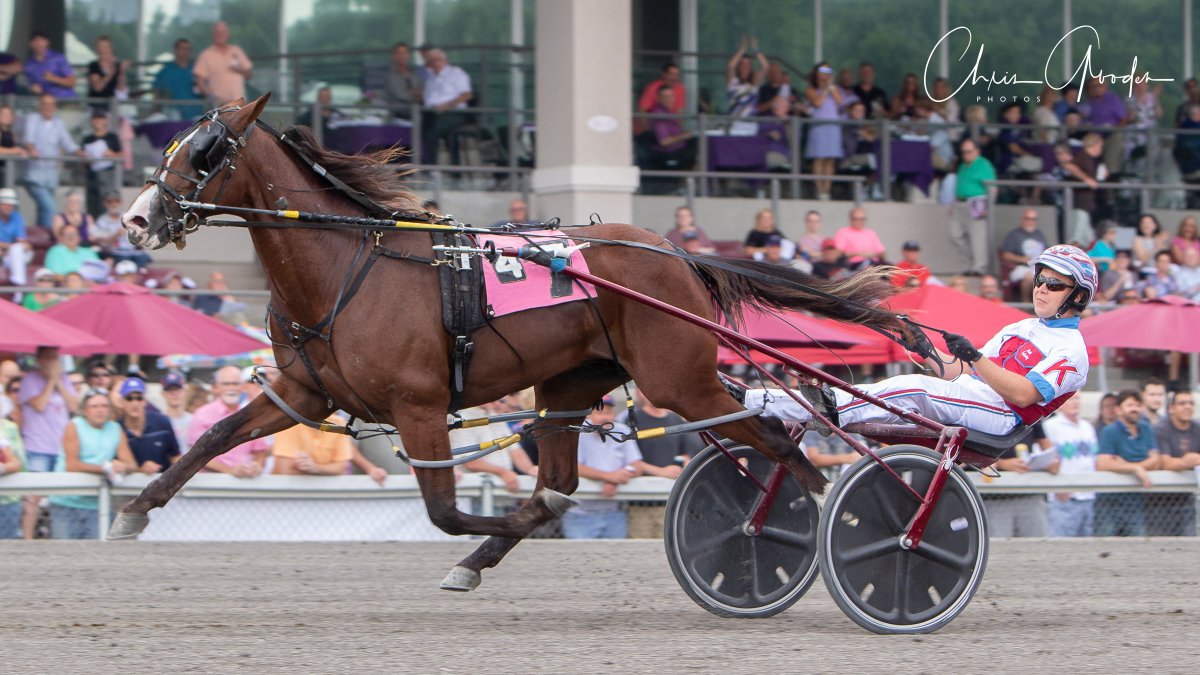 Pyro, winning at The Meadows in 2018
After winning one week ago, Rockie Got Framed made another statement with an open-length win in his second straight prep win at Harrah's Hoosier Park.
Sitting off the pace as he did one week ago, Rockie Got Framed was eight lengths off the lead at the half but uncorked a wicked :54.1 back half with a :27.2 third quarter to take the lead by three lengths and then open up more daylight through a :26.4 final stanza to trip the timer eight lengths to the good in 1:56.2 for driver Ricky and trainer Jamie Macomber.
Owned by Rocco Ruffolo of Chicago, Ill. and Eleven Star Stables of Portland, Ind. Rockie Got Framed was winless in 10 freshman outings while being race timed in 1:51.3 at Hoosier.
There are 82 three-year-old pacers that been nominated to the 36th edition of the $1 million Pepsi North America Cup. Canada's richest harness racing event, this year's 'Cup' Final is scheduled for Saturday, June 15 at Woodbine Mohawk Park. The eliminations for the $1 million final will take place a week prior on Saturday, June 8.
Be sure to check out the April issue of TROT Magazine for its popular Pepsi North America Cup Spring Book.