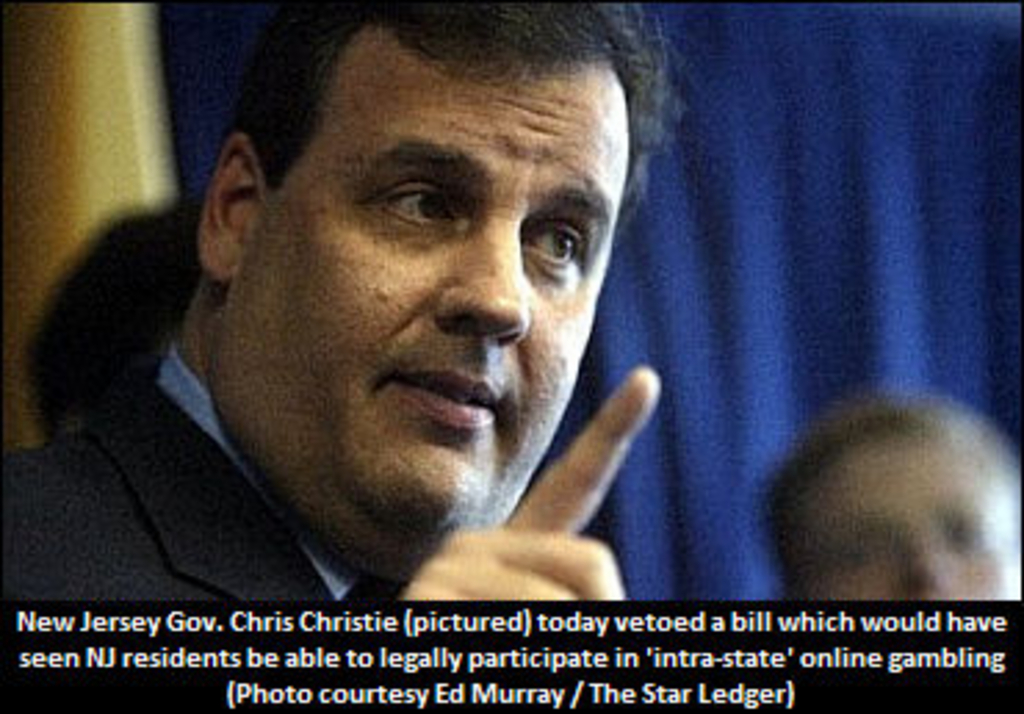 Published:
March 3, 2011 02:24 pm EST
It has been reported that New Jersey Governor Chris Christie today vetoed a bill which would have seen the legalization of intra-state online gambling
.
According to a report on nj.com, Gov. Christie said that his concerns with the bill were both "legal and constitutional."
Gov. Christie's office is expected to release more information on the bill veto today.
The article quotes assemblyman John Burzichelli as saying, "The reality is that internet gaming is coming and we need to figure out a way to make it work to benefit Atlantic City casinos. I hope to work cooperatively on new legislation that ensures New Jersey remains competitive for years to come in all aspects of modern gaming."
A report by The Wall Street Journal explains that Gov. Christie also objected to the fact that revenue from the bill would be funnelled to support the state's horse racing industry.
According to The Wall Street Journal, Gov. Christie also rejected the theory that the bill would satisfy constitutional requirements by placing servers in Atlantic City. "In my view, the creation of a legal fiction deeming all wagers to have 'originated' in Atlantic City cannot overcome the clear and unambiguous language of the State Constitution," he was quoted as saying.
In addition to Gov. Christie's comments in regard to Atlantic City-based servers, he also made reference to the State Legislature calling a referendum on the issue.
"If the Legislature believes that expanding gambling outside of Atlantic City is in the best interests of the State of New Jersey, it should place the question on the ballot for the voters to decide."
(With files from nj.com and The Wall Street Journal)
Related Stories
• Christie To Set Online Gaming Precedent?