Published:
March 3, 2011 12:48 pm EST
Osgoode Councillor Doug Thompson and Rideau Carleton Raceway Senior Advisor Alex Lawryk have both gone on the record with comments regarding the track's pilot proposal to have 21 casino tables installed
.
An article on yourottawaregion.com quotes Lawryk as saying that the proposal would be an attempt to "repatriate funds" which are currently going out of province.
"We'd like to try a pilot project to launch tables to level the playing field between us and our competition, and hopefully repatriate funds from provincial residents and tourists, that are currently leaving the province," said Lawryk.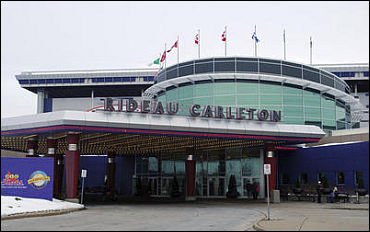 In the report, Thompson, who has thrown his support behind the track's push, addressed the fact that the endorsement process has gone straight to council without having been up for debate previously in committee.
"Council can say, 'We, as an elected group, don't want to do that,' and it would be a dead issue," said Thompson. "If council decides, 'We would like to say yes, and we think it's a good thing to start the process,' then there's a process with lots of public consultation."
Thompson was also cited as saying that a zoning amendment and necessary traffic studies would create many opportunities for public input.
Councillor Diane Deans, who has raised a red flag over the route the proposal has taken to get to council, offered her opinion on the matter.
"To go from a slots operation to a full service casino is a significant change, and I believe it's important to consult the public before council decides that's something that we should be doing," she was quoted as saying.
Deans also noted that rezoning is a property issue process and wouldn't address the public's concerns about having a casino in general.
"I don't think city council should assume the public's position on (having a casino). It hasn't been on the public agenda for well over a decade."
(With files from yourottawaregion.com)
Related Stories