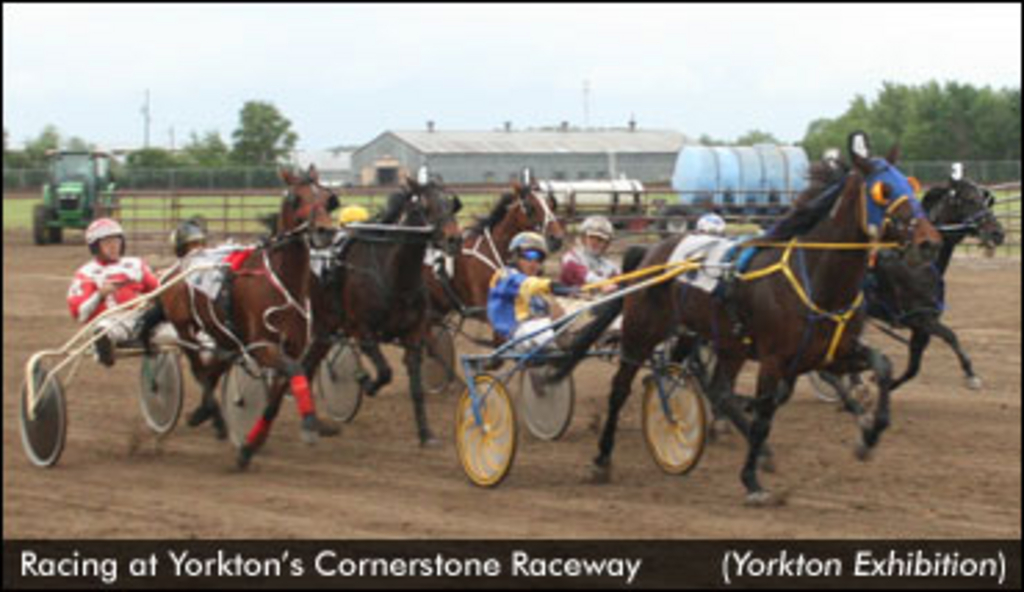 Published:
March 23, 2013 11:59 am EDT
The Board of Directors of the Yorkton Exhibition Association has approved a 12-day racing meet for 2013, giving Saskatchewan's harness racing community its only confirmed live racing dates for this year.
Opening day will be Friday, June 7 with post time at 5:45 PM. Races will be held each Friday during June, July and August with a special race card on Father's Day, Sunday June 16.
YEA has entered into an "Agreement in Principle" with Prairieland Park [Marquis Downs] in Saskatoon to explore "Mutually Beneficial" funding opportunities for Horse Racing on a going forward basis. Prairieland currently conducts a thoroughbred race meet during the summer.
While the traditional grant structure for horse racing in the Province has been eliminated, the provincial Government continues to endorse "self-sustaining race meets" run by Exhibition Associations in Yorkton and Saskatoon.
YEA recognizes that there is considerable work to be done through the Sponsorship Program for racing; however, the Exhibition Association is "confident that the business community and the individuals from Yorkton and surrounding area will continue to endorse this exciting summer event."
(Yorkton Exhibition)