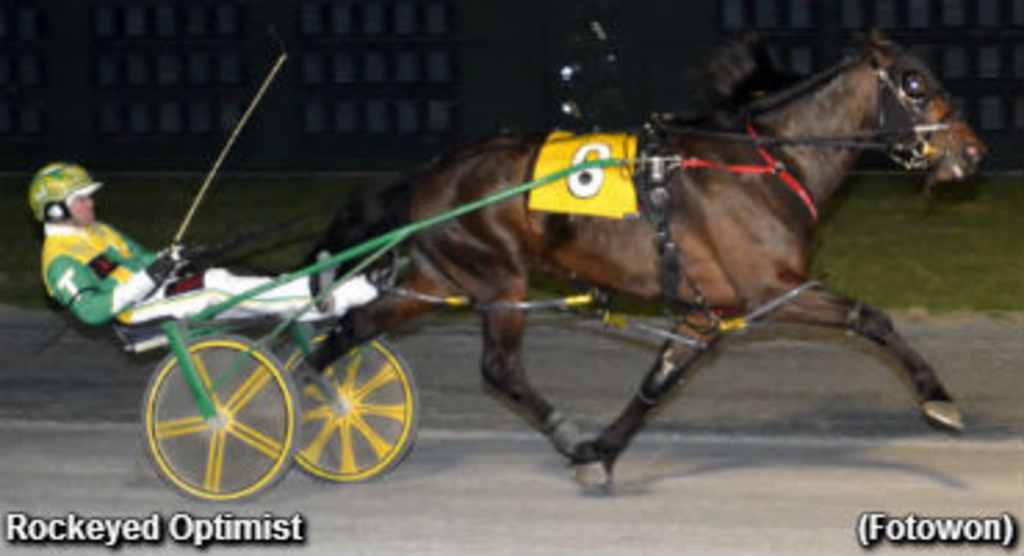 Published:
March 21, 2016 10:31 pm EDT
Rockeyed Optimist, a 1:49.4 winner in the $36,000 Preferred, and Blazing Bobby Sox, who stepped to a 1:51.2 score in the $33,000 Delaware Special, were impressive on a windy Monday at Dover Downs.
For the fourth consecutive time, Rockeyed Optimist, piloted by Tim Tetrick, proved a powerful winner of the week's top pace for the Steve Elliott Stable and owners Perretti, Berkner, Battaglia and A&B Stables.
The five-year-old Rocknroll Hanover-Art Amour gelding took the lead early and shook off a determined bid from the Vic Kirby-driven Dapper Dude on the backstretch before pulling away to his fourth win of the year in five starts. Bettors Edge was second with Dapper Dude finishing third.
Rockeyed Optimist raised his seasonal earnings to $57,250 with the victory. He has won 19-times in his career good for a $327,795 bankroll.
In the $33,000 Delaware Special, late-developing Blazing Bobby Sox and Art Stafford, Jr. came out of the pack in mid-stretch to overtake front-pacing Art Mustang and hang up a 1:51.2 victory - his fifth of the year. Mustang Art, as usual took the early lead for Sean Bier, and finished second with Papa Ray and Allan Davis, third.
The son of The Panderosa-Liamatters has now won $59,015 in 2016 to up his lifetime total earnings to three digits, $107,098.
(With files from Dover Downs)