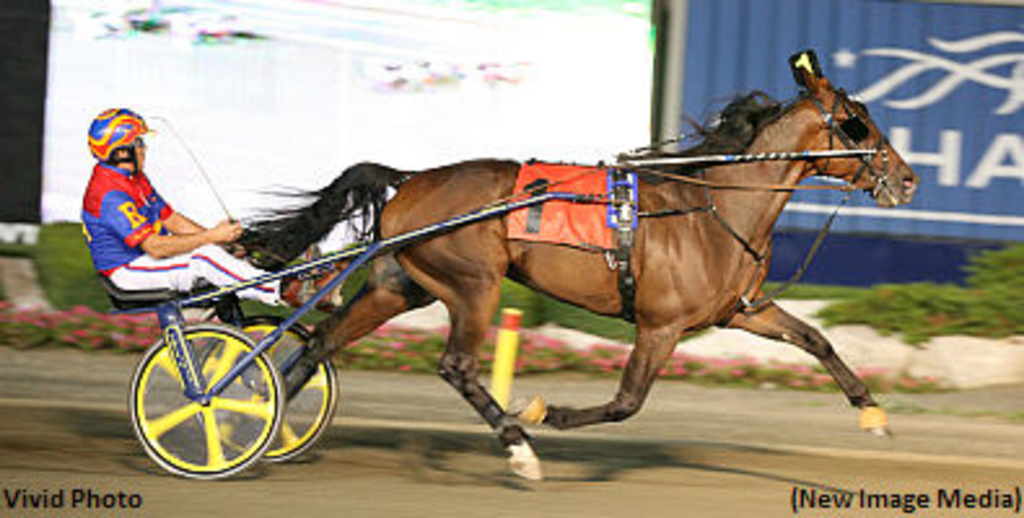 Published:
March 17, 2009 04:44 pm EDT
Vivid Photo, the $3-million-earning Hambletonian winner, made his 2009 pari-mutuel debut today at the
Meadows.
In rein to his trainer Roger Hammer, Vivid Photo, the '05 Hambo champ, was raced conservatively off the gate.
The seven-year-old SJs Photo gelding trailed for much of the race, but closed willingly to finish fourth by seven and a half lengths.
Vivid Photo is coming off an '08 campaign where he posted a record of 3-3-1 from 15 starts, earned $168,923 and trotted at 1:52.4 mile at Chester Racetrack.
(With files from the Meadows)