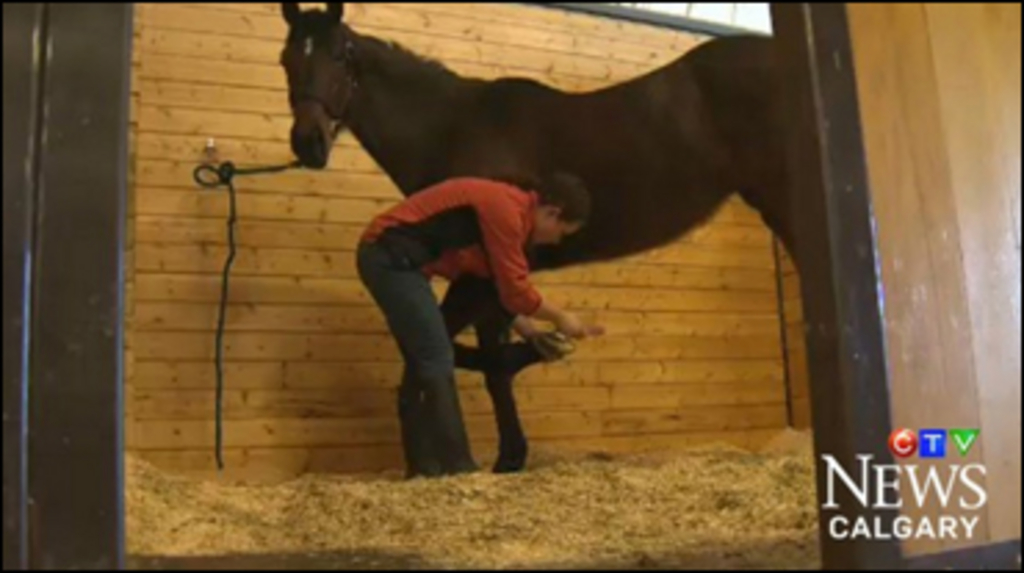 Published:
March 15, 2017 08:54 pm EDT
With horse racing set to return to Alberta for the 2017 season, CTV Calgary's Kevin Fleming has profiled Olds College's Race Horse Groom Training Program, a 15-week course in which students get hands-on experience caring for Thoroughbreds, Quarter Horses and Standardbreds.
The program also includes courses on bandaging techniques, stable management, equine nutrition, conditioning, veterinary techniques, hoof care, and harnessing and race preparation.
"I've been around racing around the world and everybody needs qualified grooms. Competent, qualified, experienced grooms are hard to come by and that's what we need in Alberta, especially now that we are going to start to grow," said Horse Racing Alberta's Julie Brewster.
Theresa Sealy, Racetrack Programs Coordinator, said that the program will have 11 graduates this May who have each already secured jobs.
"We were kind of on a downward slide simply because we lost racing in Calgary and the industry was unsure, people that were looking at training jobs were unsure of where the industry was going, but we now have a 10-year agreement with the government, so racing is on its way up," said Sealy.
(With files from CTV Calgary)