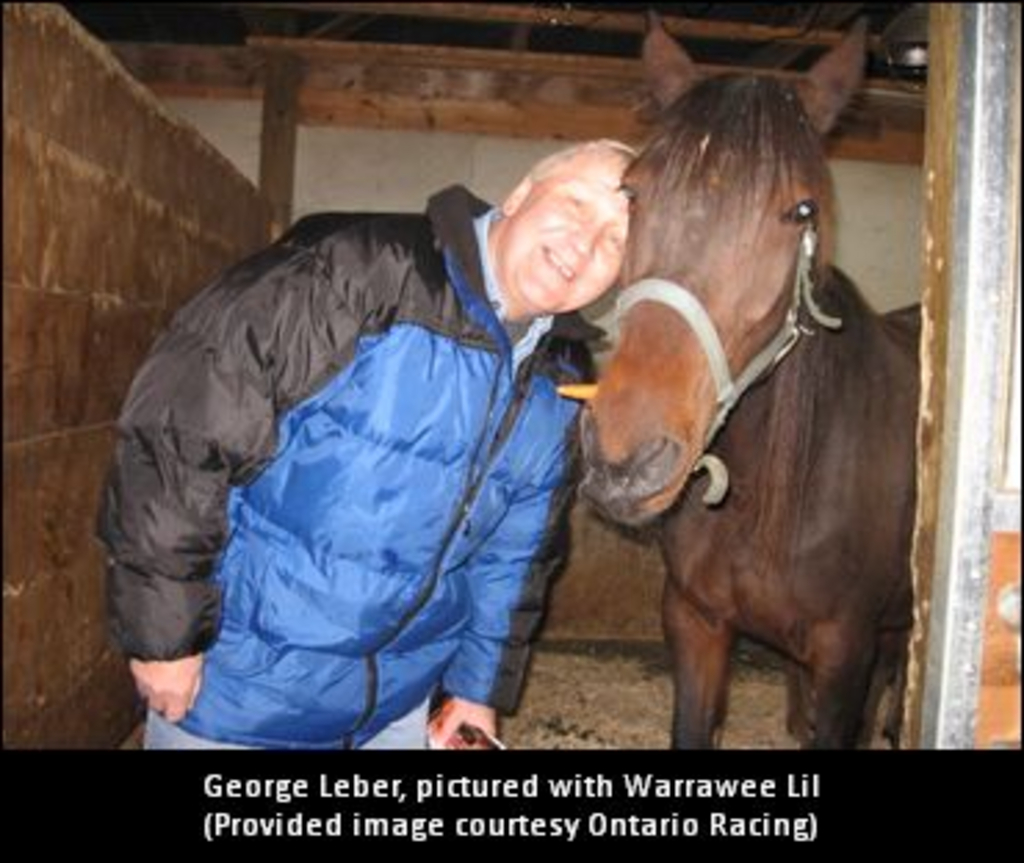 Published:
March 11, 2019 10:18 am EDT
In 2010, Georg Leber made the leap from horse racing fan to racehorse owner. Now, he's looking to help others make that same jump.
"I remember sitting in the stands at the old Greenwood Racetrack, just marvelling at the horses," began Leber. "You were in awe of what great athletes they are and how compelling the racing is. Betting on horses, that's a big rush. But owning horses, that's the real thrill. Being an owner is 10 times better than just going to the races."
The man behind ICR Racing would certainly know.
Leber, who currently owns 14 Standardbreds, can trace his passion for horses and horse racing back to his early school days in Ontario.
It was a high school friend who helped pique his interest in considering racehorse ownership.
"I never really acted on the idea of ownership back then because I was so busy with my work career," recalled Leber. "A guy that I went to high school with, Mike Timpano, who was in real estate, loved horse racing. So, he ended up buying a horse and then we ended up owning some horses together. That's basically how I got into it."
Warrawee Lil, a daughter of Astreos, delivered Leber his first win as a sole owner. The milestone moment came on August 10, 2010, at Woodstock Raceway.
The bay mare notched a two-length score in an Ontario Sires Stakes race at the half-mile oval and delivered Leber a $12,000 payday.
"She went three-wide the whole last half of the race to get the win," he recalled. "She was a great closer. I kept her for a while and even bred to her after she was finished racing. She was a 1:52.2 mare at one point, and did very well."
The lifetime earner of nearly $103,000 isn't Leber's only success story.
His biggest star to date has been Champagne Phil, a 40-time winner with nearly $600,000 in career earnings. The son of Shanghai Phil was bred in Hudson, Quebec.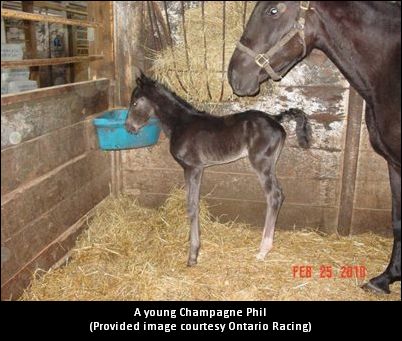 So, what's in a name? For the man who owns him, it's an extremely meaningful one.
Just a year into his ownership life, Leber eyed a horse – then known as SOS Silvermercedes – at the Forest City Yearling Sale (in London, Ont.).
Although the colt didn't garner much interest, Leber saw something he liked and placed the $5,000 winning bid. He then renamed the new addition to his stable Champagne Phil.
Now nine, the veteran of 212 career starts has 110 top-three finishes and a speed badge of 1:49.4.
It's a career certainly worthy of raising a glass and celebrating, right?
"Even though I've had some business success in my life, I've always been a blue-collar guy," noted Leber. "I still drive a pick-up truck, I'm still a Monday night beer league hockey player – I've never outgrown any of that."
Nor has the Pefferlaw, Ont. resident outgrown his love of horse racing.
It's a pursuit he likes to share with family, friends and on occasion, complete strangers.
"What brings the enjoyment of racing home for some people is that when I bring them to the races – I've been lucky because my horses have won a lot when I do bring them out – I take them to the winner's circle," said Leber. "Well, that just makes their day. It's not only the people I bring. If I'm in the winner's circle, I invite everyone who was cheering on the sidelines for our horse. I take them with me to get their picture taken, regardless if I know them or not, just so they can have that experience. The more, the merrier. They get a big kick out of it. So do I. You bring people in there, you become friends, exchange emails – it's a nice part of horse ownership. The friendships you make, it's something you appreciate a lot."
Like the one Leber struck up with a man who has a familiar name.
"There's a gentleman in Quebec named Conrad Leber who is a part owner in Sunshine Beach," he said. "Both of us wondered who the other was since we had never met. We are not directly related, but we got together for lunch in Montreal with Tony Infilise and Conrad Jr., and after some dialogue we figured there must be a connection. Their family is from Romania and my family is from Hungary. With borders what they were in the old days, it is almost certain we are family. My wife knew immediately from our mannerisms and personalities that it had to be true."
Leber will have new opportunities to meet more people as the Standardbred racing season soon kicks into high gear.
Beach Baby Bee, a three-year-old pacer, is one of ICR Racing's upcoming stars.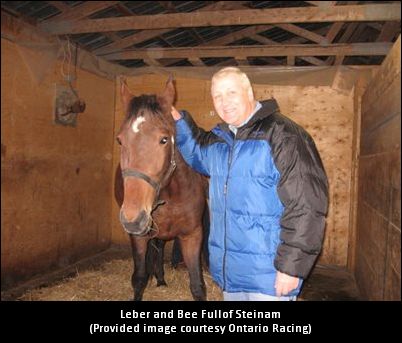 "My wife actually named him because he's a son of Sunshine Beach and Bee Fullof Steinam," offered Leber. "He's going to be a good one. He's as green as green can be, but he's doing really well. He'll race this year in the OSS."
No doubt Leber will introduce those he brings out to the horse he also bred.
Those interactions, he said, are a great way for people to gain appreciation for the horses, and to also consider ownership.
"They are magnificent athletes," started Leber. "If people meet the horses, personally, it starts a very special connection. If you go to a farm where they are training, or see them racing, it's an amazing sight. What I like to do with people I bring to the races is take them into the paddock so they can meet the horse. They take pictures and want their picture taken with the horse. They are just amazed that they can stand right by the horse and hold on to the halter. You can see how big the smiles are. That's the allure of horse racing…these are amazing athletes."
Athletes who have the ability to deliver one of sport's most unique experiences.
"I would tell people thinking about ownership that the sheer excitement of seeing your horse race is one of the biggest thrills you can have. You watch the horse's move every step of the race, as opposed to the one you are betting on. It's just like following your owns sport's team. There are highs and there are lows, but it also keeps your interest."
Exactly like it has been for Leber, who is looking into the possibility of introducing new owners to the game through his ICR Racing.
"I really like what Anthony MacDonald has done with TheStable.ca," he noted of the popular fractional ownership group. "I was thinking I might do that down the road with ICR Racing, allowing people to come in. That's something I'm definitely considering. It's such a great sport and I'd love to do whatever I can to bring others into it."