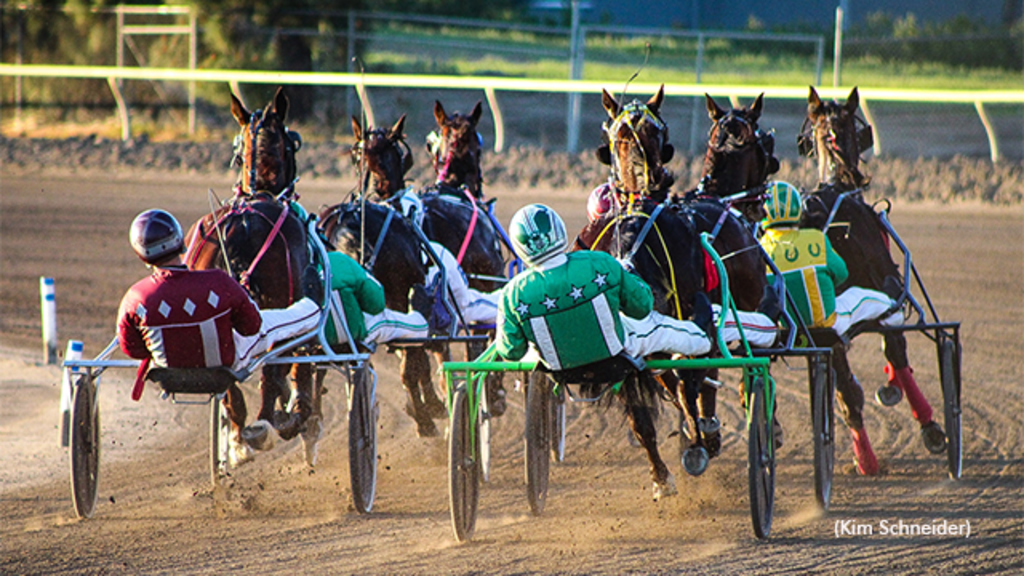 Published:
March 10, 2022 02:04 pm EST
A $20,000 California Sire Stakes featuring Senga Nightmare and the $10,000 Gary Budahn Trot headed by Mandeville share the spotlight on Friday evening (March 11) at Cal Expo.
Watch and Wager LLC will present 10 races with first post set for 6:45 p.m.
Senga Nightmare has captured the first two Sire Stakes of the season for the four-year-old pacing mares and will be the favourite to continue the trend for her owner, driver and trainer, Ryan Grundy.
The daughter of Vertical Horizon has put her class and versatility on display in her two stakes scores at the stand, coming from well back to account for the January 28 clash and then brushing to command by the quarter in the most recent gathering on February 18 to prevail in handy fashion.
Taking her on are May Day Maggie, Witch Hunter, Tartan Patch, Rockin The Dragon and Doubleontherocks.
Meanwhile, Mandeville comes into the Budahn Trot having five straight victories at the head of the class for his owner and trainer, Gerry Longo, and pilot, Luke Plano.  He comes into this assignment with 45 wins from his 184 starts with $371,000 in his account and 1:54 mark that he has twice equalled during his recent winning streak.
His most recent appearance came two weeks ago when he was sent off the 1-5 choice, was parked to the lead by the quarter and took complete control of things from that point en route to a 2-3/4-length decision.
Completing the cast are Warrawee Welcome, Hypocrisy, Major Al Mar, Jesses Student, Pridecrest and Silverhill Volo.
Races honour memory of Kirschenbaum, Budahn
Friday's Gary Budahn Trot and Sunday's Alan Kirschenbaum Pace are named for two men who were instrumental in the preservation of harness racing in California.
Alan Kirschenbaum, who passed in 2012, was an owner, breeder and past president of the California Harness Horsemen's Association (CHHA).
He was a major factor in California as an owner, breeder and amateur driver for many years. With his stallions Little Steven and British Sterling standing at Cherry Tree Farm in Wilton, he helped support the industry in the Golden State.
For several years, he even waived his stallion fees to help the California horsepeople breed their mares to help the horse population survive in the state. He was also a huge supporter of the California Sire Stakes and amateur races.
Dr. Gary Budahn was a mainstay of California harness racing for more than 30 years. He passed away in 2009.
Dr. Budahn served on the CHHA for more than 12 years, including president for three terms. He was a strong voice in California harness racing for decades, there for the horsepeople and helping in any way he could.
He was well known in the sport for being one of the best veterinarians to grace the backside and was well respected throughout the country.
Along with his wife Debi, he started The Gusty Stable and sent out such outstanding performers as Doodlin, Claudes Last Lady. Wilder Echo, Alfa Star, Amazing Glide and Claudius Augustus while also being the breeder and developer of Direct Flight.
(With files from Cal Expo)