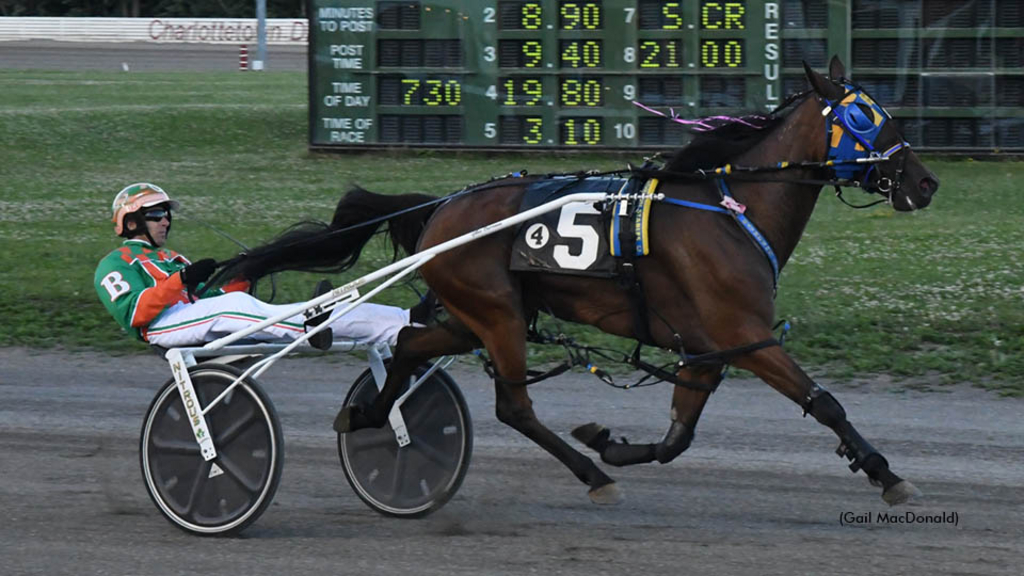 Published:
February 28, 2023 08:35 pm EST
The 'Maritime Magic Man' Gilles Barrieau is set to join some rare company in the New Brunswick Sports Hall of Fame.
On Tuesday (Feb. 28), the New Brunswick Sports Hall of Fame announced the 2023 class, individuals who have excelled as athletes and coaches, representing the province in various competitions. The public induction gala will take place in Miramichi on June 10, 2023.
Gilles Barrieau is a N.B.-born harness racing driver and trainer who has won more than 5,000 races as a driver and more than 1,234 races as a trainer, with total purse winnings of over $10 million and $3.7 million, respectively. He's won multiple O'Brien Awards of Horsemanship and represented Canada in the World Driving Championship in 2007.
The Hall of Fame Class of 2023 includes Barrieau along with John Cann (Athlete - Baseball), Bob Cockburn (Builder - Rugby), John Crocker (Builder, Multi-Sport), Peter Richardson (Athlete - Athletics), Bob Stanton (Builder - Softball) and Marlene Vaughan (Athlete - Multi-Sport).
Barrieau joins Earle Avery, Jim Doherty and his uncle Rufin Barrieau as the only individuals from the harness racing industry inducted in the N.B. Sports Hall of Fame. With over 783 members, the Hall of Fame "aims to preserve and promote the province's sports history."
(with files from the New Brunswick Sports Hall of Fame)