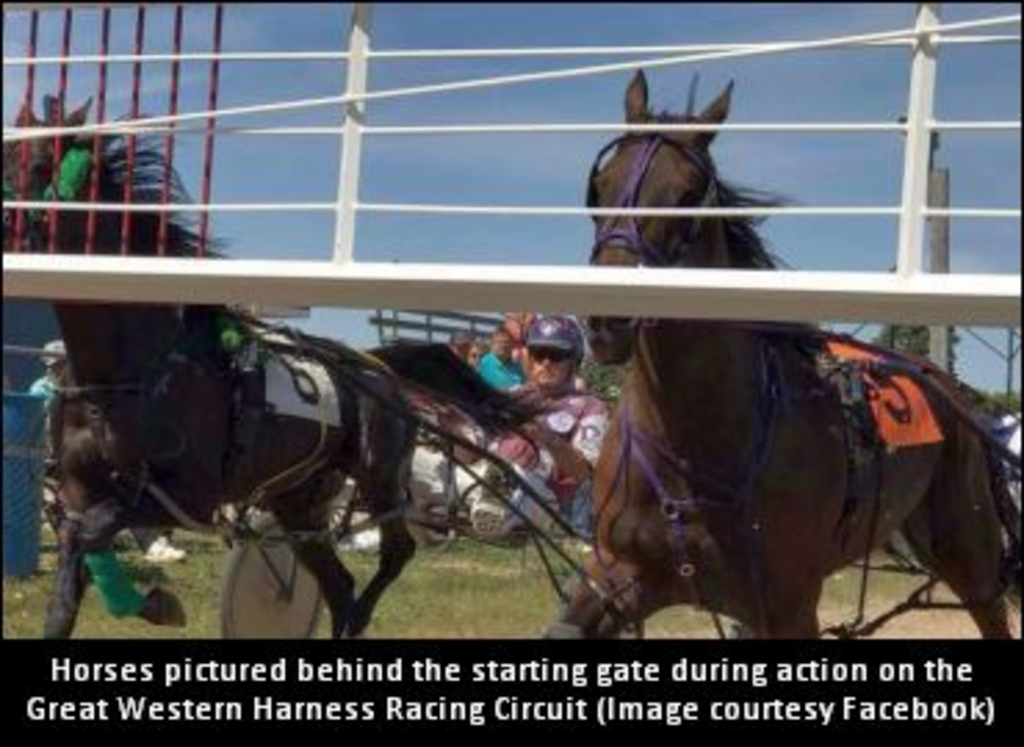 Published:
February 25, 2018 04:11 pm EST
The Annual Manitoba Harness Racing Awards took place last night (Saturday, February 25) in Miami, Manitoba to honour the province's best performers from the 2017 season.
The Manitoba Horse of the Year Award was won by Full Moon Dodger, who hails from the Trevor Williams Stable. The seven-year-old gelded son of Brandons Cowboy made 22 pari-mutuel starts in '17 and compiled a record of 7-3-1 and banked over $13,000 in purses. Full Moon Dodger is owned by 'Manitoba Racing' of Winnipeg.
Richard Rey and family were front and centre as the awards were doled out, as the family's star homebred filly Reys N A Rocket captured the Three-Year-Old Filly of the Year Award, as well as the Manitoba-bred of the Year Award (which came with broodmare honours), as well as the Standardbred Canada Manitoba-bred Owner of the Year Award for Richard's stellar job in the breeders' category this past summer.
Rey was also named Horseperson of the Year for 2017, as he beat out fellow previous winners in Trevor Williams and Don Howlett. Clayton Braybrook and Don Anness were the other nominees, and both saw their respective stables take home a trophy during the evening ceremony.
Howlett was honoured with his fifth consecutive top driver award. Williams also took home hardware for top trainer once again after a record-breaking season in the province, while his father and stablemate, Mike, won the MHHI Owner of the Year Award.
Glenda Giles took home the Caretaker of the Year Award. Giles is a dedicated horsewoman who is a part of the Clayton Braybrook stable (Clayton was also a nominee in the horseman of the year category). Clayton and Glenda, both of whom are natives of Saskatchewan, have moved their craft to the towns of Manitoba, as their home province no longer conducts harness racing.
Some of the other prestigious awards that were handed out are listed below.
· Ron Waples Award – given to Jan Moody of Miami, MB for her hard work and dedication to the Manitoba Great Western Harness Racing circuit.
· Rising Star Award – Daryl Thiessen for his exceptional work as a groom and commitment to horse racing.
· Seemego Award – delivered to Tyler Grundy for demonstrating the highest amount
of sportsmanship throughout the race season.
The 2017 Sire of the Year Award was won by Darryl and Sherri Mason's 21-year-old Mattarocket. As mentioned earlier, Richard Rey won broodmare of the year with Allamerican Orchid.
The Lifetime Achievement Award was won by longtime Manitoba horseman George Isman for his past success and extreme dedication to Manitoba harness racing over
the years.
Top Trainer
Trevor Williams
Top Trainer Under 30 Starts
Don Anness
Top Driver Over 30 Starts
Don Howlett
Top Driver Under 30 Starts
Glen Ledrew
MSSBA Two-Year-Old Filly of the Year
Release The Baby
MSSBA Two-Year-Old Colt of the Year
Reys N A Ruckus
MSSBA Three-Year-Old Filly of the Year
Reys N A Rocket
MSSBA Three-Year-Old Colt of the Year
Cash Or Cheque
MSSBA Aged Mare of the Year
Luvn the Life
MSSBA Aged Horse of the Year
Rocket Power
MHHI Claimer of the Year
Red Star Tiger
MHHI Aged Mare of The Year
Lovethatsixpack
Manitoba Horse of the Year
Full Moon Dodger - Trevor Williams Stables
(With files from Manitoba Harness Racing)