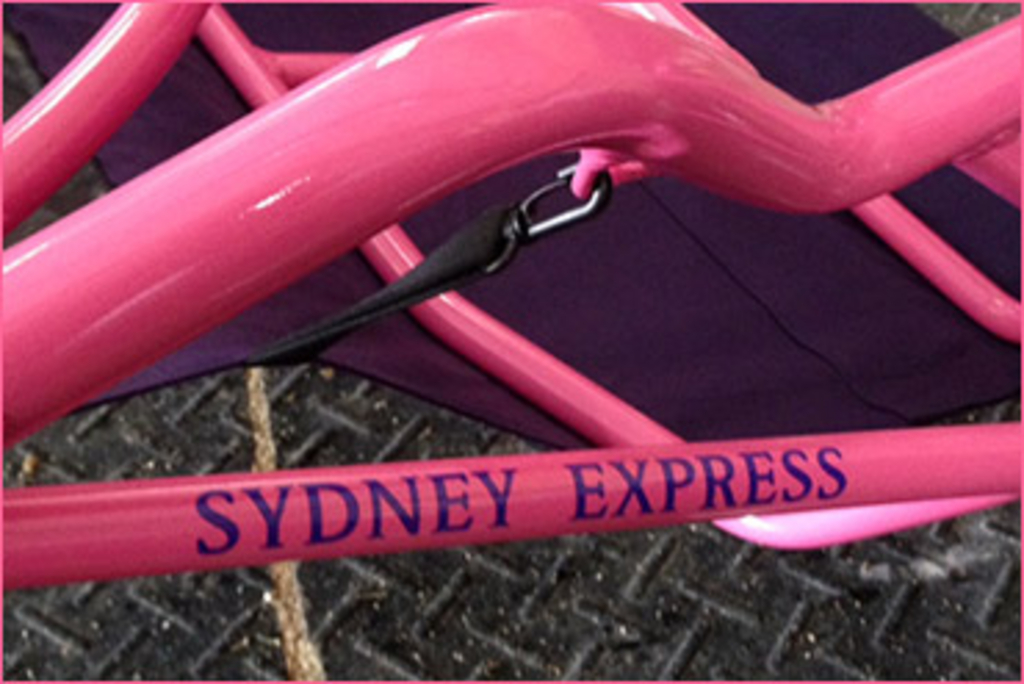 Published:
February 24, 2014 09:30 am EST

Sydney Seelster will set the standard for high fashion in horse paddocks everywhere, with her pink bridle, pink harness, pink blankets and now her new personalized pink Pennsbury jogger.
Fellow horse owner Adriano Sorella, built like a football linebacker but with kind eyes and a heart of gold, heard about Sydney Seelster's return to Sydney Weaver and decided a celebration was in order.
He quickly got on the phone and contacted the Pennsbury factory placing an order for a brand new pink jogger customized with 'Sydney Express' written along the shaft. Adriano felt that this jogger could represent all that is good in the sport of harness racing.
He delivered the precious pink package to harness racing's ambassador, Sydney Weaver, on Sunday, February 23. After a ride around the parking lot it was lovingly placed in the shedrow waiting for Sydney Seelster's Monday jog.
Kind and generous souls like Adriano Sorella and bright lights like Sydney Weaver with her 'pretty in pink' horse, Sydney Seelster, represent the goodness in the sport of harness racing.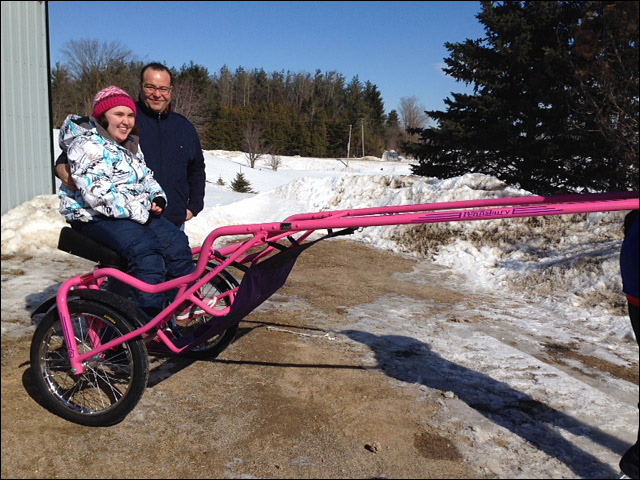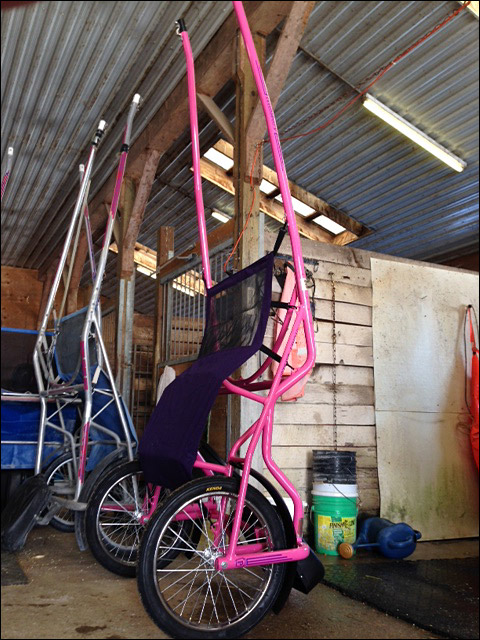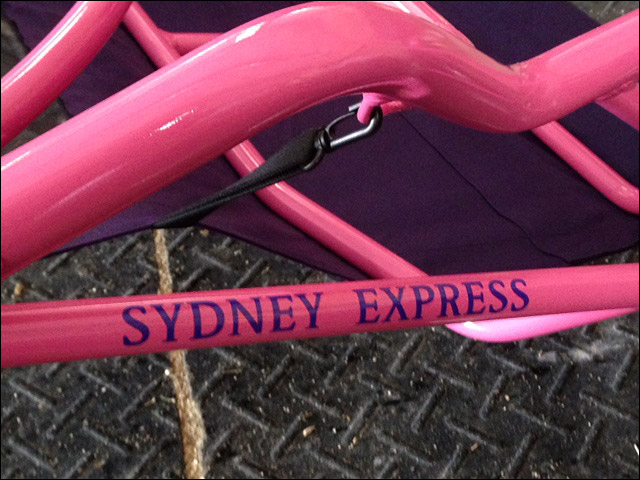 (Ruleen Lilley/SBOA)