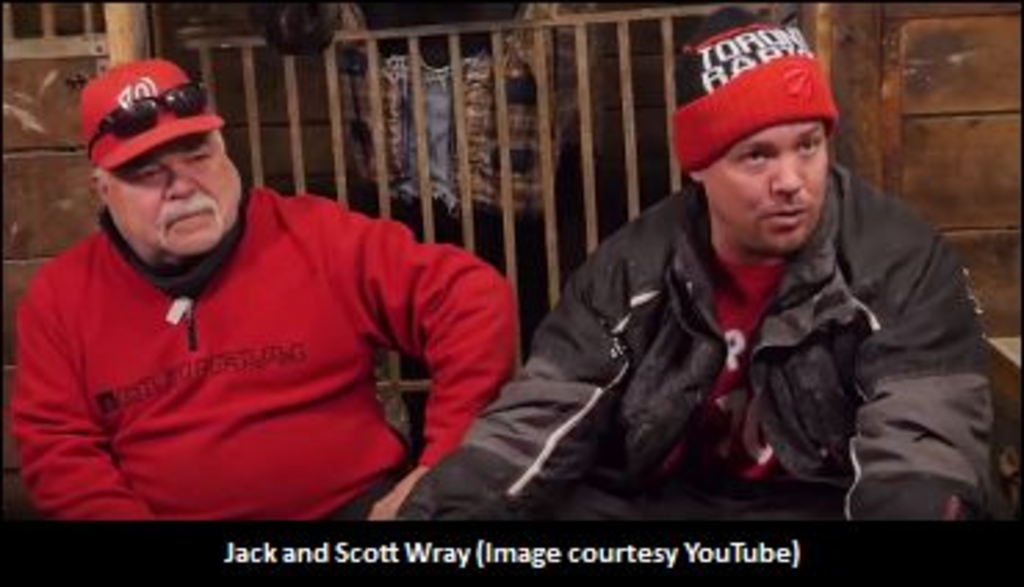 Published:
February 20, 2020 10:07 am EST
COSA TV recently caught up with horsemen Jack and Scott Wray, both of whom have entered the 2020 campaign of racing off of career-best seasons in 2019.
Jack, who has more than 1,500 combined wins as a trainer/driver, is coming off of career-best training totals for wins (37) and purse earnings ($285,253) in 2019. Scott had his best year as a driver in 2019, as he raced to 118 wins and $739,000 in purses.
Seeing as though his dad, Jack, has been a career Standardbred horseman, the harness game is part of Scott's DNA. Although a career in the sulky wasn't necessarily what Scott had initially envisioned for himself, the London, Ontario-based reinsman is glad that he has followed in his dad's footsteps.
"We played competitive baseball and my dad was the coach," Scott said. "We had a lot of experience competing together like that. Mostly I was involved with baseball and hockey and football when I was younger. As those dreams faded, I thought, 'If could still be an athlete, of some sort, maybe horse racing?' And then my dad, he was still driving in his late fifties, so I thought 'I'd better try this before he gets hurt,' so that's how I got into it."
"I kind of got into it late," Scott explained. "I didn't start driving until, I think, I was about 29 years old. So that was one of my biggest regrets that I have in this – those are, a lot of times, your best years (your twenties, as a driver). But, still, when you're a little older you make better decisions."
Scott's outlook on the Ontario racing industry is a positive one. He sees potential in every new individual that makes their way to the track.
"To me, I think that every new person that we can get to come (to the races) is another possible fan, another possible person who will come and bet, and a possible owner.
"A lot of the guys that I know from high school and whatnot… they'll come and say 'I really like that' or 'maybe I want to get in with a horse' and things like that – or maybe they just want to come and drink beer, which is also good for us."