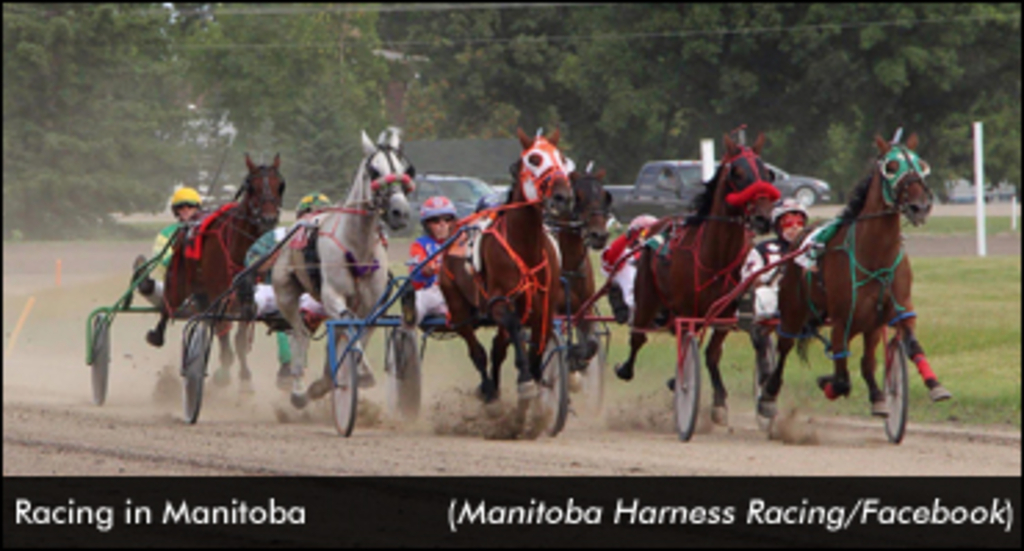 Published:
February 19, 2017 10:59 pm EST
The top performers of the 2016 Manitoba harness racing season were recognized at the annual industry awards banquet on Saturday, Feb. 18 in Miami, Manitoba.
Trevor Williams had a big night hauling home trophies for Trainer of the Year and Horseperson of the Year. The 30-year-old Winnipeg horseman was recognized as top trainer for the second consecutive year since starting his own stable in 2015.
Williams' father Mike was named MHHI Owner of the Year once again and Don Howlett was named Driver of the Year for the fourth year in a row.
The Williams stable -- with Trevor training, Mike owning and Howlett driving -- was also presented awards for top claimer Burn The House, top three-year-old filly Cordees Whitesocks and Cabo Real, who shared Horse of the Year honours with Shawn Worthen trainee Western Olympian.
Marc Fillion also won several awards, including top trainer in the win category for under 40 starts. He campaigned Baylor Out, who was named the top three-year-old colt and top overall Manitoba-bred. Also owned by Fillion, Baylor Out's dam Alcars Xit won Broodmare of the Year.
In addition to earning awards as top driver for under 40 starts, Roland Rey was the trainer of Redonkulous, who was named Aged Manitoba-Bred of the Year.
Don Anness was honoured with the MHHI Lifetime Membership Award while George Isman was presented with the See Me Go Award of Sportsmanship and the Ron Waples Award went to Dean Rey for his contribution to the industry and his work in promoting the sport.
The Caretaker of the Year award was presented to Jayne Kornelsen, who grooms for son Tyler Grundy in Manitoba. Kornelsen, the daughter of the late Manitoba horseman Arthur Grundy, has been involved in the sport for many years. Her son Ryan Grundy also trains and drives in Alberta.
The complete list of winners follows.
Two-Year-Old Manitoba-Bred of the Year - Reys N A Rocket
Three-Year-Old Manitoba-Bred Filly of the Year - Cordees Whitesocks
Three-Year-Old Manitoba-Bred Colt/Gelding of the Year - Baylor Out
Aged Manitoba-Bred of the Year - Redonkulous
Top Manitoba-Bred of the Year - Baylor Out
Broodmare of the Year - Alcars Xit
Sire of the Year - Armbro Baylor
Standardbred Canada Manitoba-Bred Owner of the Year - Arthur Rey
Top Trainer, under 40 starts (UDRS) - Arthur Rey
Top Driver, under 40 starts (UDRS) - Roland Rey
Top Trainer, under 40 starts (wins) - Marc Fillion
Top Driver, under 40 starts (wins) - Roland Rey
Top Trainer (UDRS) - Trevor Williams
Top Driver (UDRS) - Don Howlett
Top Trainer (wins) - Trevor Williams
Top Driver (wins) - Don Howlett
Claimer of the Year - Burn The House
Aged Mare of the Year - Wild Chic
Horse of the Year - Cabo Real & Western Olympian
MHHI Lifetime Membership Award - Don Anness
MHHI Owner of the Year - Mike Williams
Caretaker of the Year - Jayne Kornelsen
See Me Go Award of Sportsmanship - George Isman
Ron Waples Award - Dean Rey
Horseperson of the Year - Trevor Williams