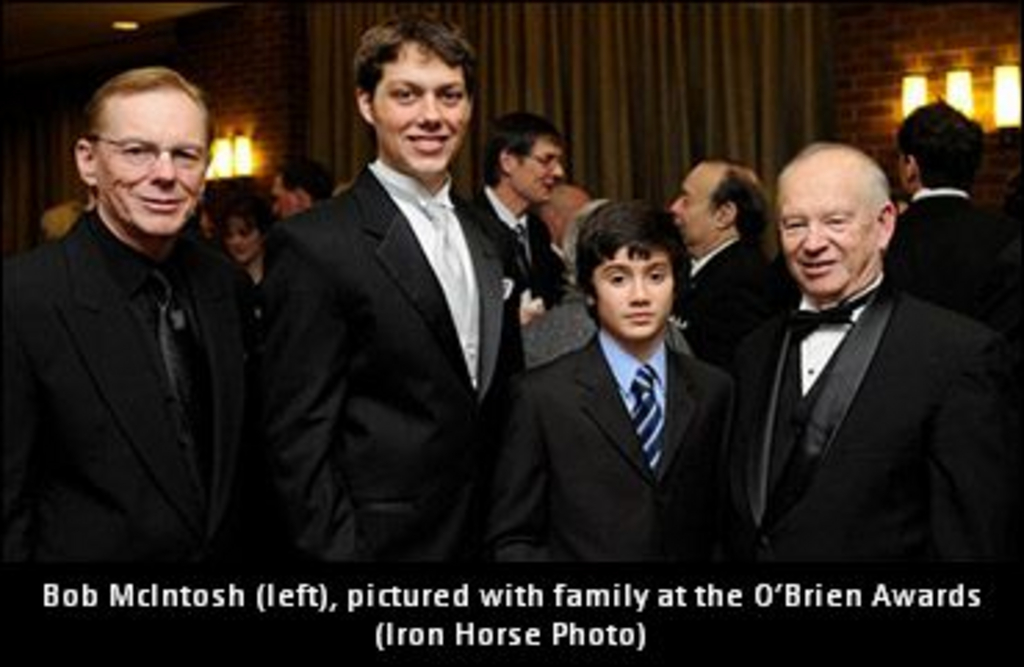 Published:
February 17, 2017 12:08 pm EST
It has been announced that Hall of Fame horseman Bob McIntosh will soon be heading to the Maritimes for the first time.
An article by The Guardian states that McIntosh will pack his bags in early April and head to Prince Edward Island.
McIntosh, who has trained the winners of more than 4,200 races, will be the guest speaker at the PEI Standardbred Horse Owner's Association Banquet.
The event will take place on Saturday, April 8, at the Murphy Centre in Charlottetown.
Tickets, which will be $30 apiece, will be available this coming week. They can be picked up at the large animal desk of the Charlottetown Veterinary Clinic or from any PEISHOA director.
(With files from The Guardian)