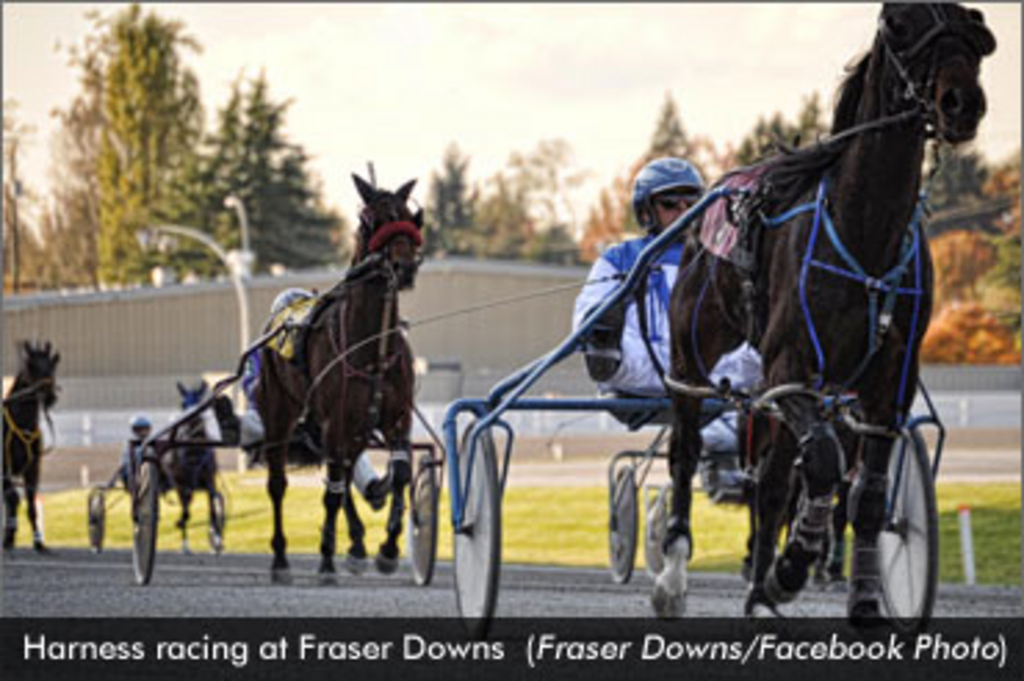 Published:
February 15, 2014 04:20 pm EST
The B.C. Horse Racing Industry Management Committee finalized a multi-year funding arrangement among the principal participants in the industry -- track operator Great Canadian Gaming Corp., the Thoroughbred sector and the Standardbred sector -- on Friday.
The funding model will be an extension of arrangements that have been in place since 2012 whereby pooled income from all of the industry's revenue sources is allocated to industry participants. Income from a portion of slot machine profits at the casinos at Hastings Racecourse and Fraser Downs racetrack will continue to be divided equally between the Thoroughbred sector and Standardbred sector.
The Committee also approved race days and season lengths for the 2014 racing seasons, subject to ratification by the provincial Gaming Policy and Enforcement Branch. These include up to 55 Thoroughbred racing days at Hastings (51 confirmed days plus up to four conditional days depending on income) over a six-month season, and 71 Standardbred racing days at Fraser Downs over an eight-month season. The season length at Fraser Downs will move to seven months in 2015 and to six months in 2016.
It is anticipated that racing at Hastings will commence in late April or early May and continue into October. Racing at Fraser Downs is underway on Friday evenings and Sunday afternoons, with 34 race days approved for the January-April time frame. Thirty-seven additional race days will be scheduled for the September-December time frame at Fraser Downs.
"The Committee is pleased that representatives of all industry parties have agreed to these arrangements," said Douglas S. Scott, Chairman of the B.C. Horse Racing Industry Management Committee, in a statement. "I personally thank the members of the Committee for making it happen under very challenging conditions. We feel this model – to be in place for the next three years for the Thoroughbred sector and for the next five years for Standardbreds – will create an atmosphere of stability that will benefit breeders, owners, trainers, bettors and racetrack personnel."
"I am very happy the negotiating process is over, it has been very stressful I am sure for both the Standardbred and Thoroughbred industries," Jackson Wittup, Executive Director of Harness Racing B.C., told Trot Insider. "The B.C. Government believes that horse racing is an important industry and is continuing to work with both sectors.
"I personally think the key to this agreement is the five-year component," said Wittup. "Of course we all would like more racing, but now all participants can figure out how they fit into this schedule instead of wondering year to year. I am sure a lot of jurisdictions will be jealous of a five-year deal."
With the funding arrangements stabilized, the Committee will now turn its attention to the longer-term issues of attracting new bettors and growing the business.
"Now that the agreement has been reached, I look forward to working with the Management of Fraser Downs to grow our business," said Wittup.
(With files from B.C. Horse Racing Industry Management Committee)