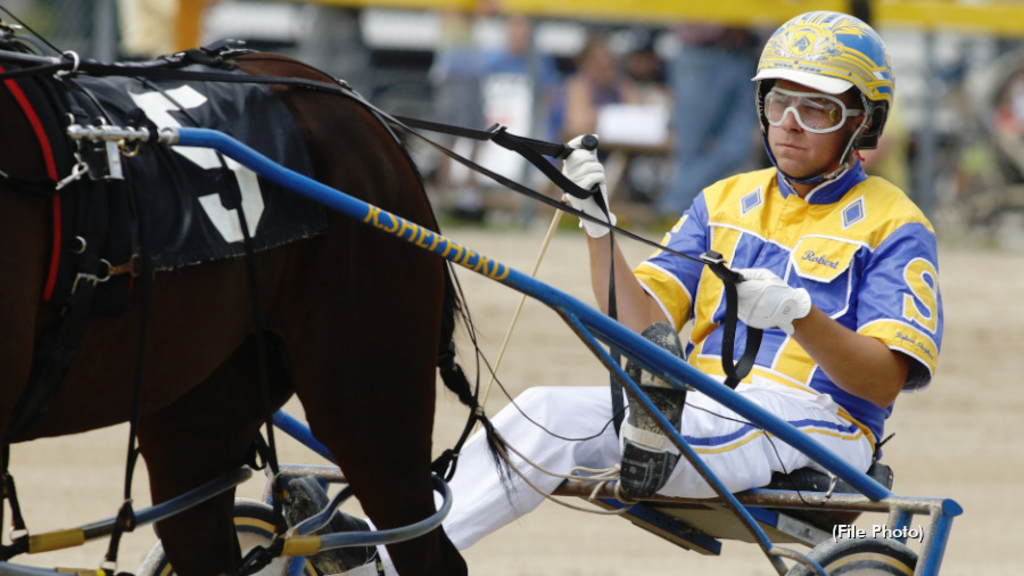 Published:
February 13, 2022 11:40 am EST
Robert Shepherd is slowing down. Not on the racetrack, but at the racetrack. 
In demand as a catch-driver at many of Ontario's racetracks for more than a decade, the P.E.I. native is now located in St. Eustache, Que. with partner Isabelle Darveau and their two children. The 41-year-old Shepherd told Trot Insider that the daily grind of racing seven days per week while managing a pandemic with kids now ages two and four caused a shift in personal and professional priorities.
"I've kind of been talking about slowing down a bit for a while, with two kids and then the whole COVID thing and spending more time at home. It kind of put things into perspective that I wanted to spend more time with the kids."
Shepherd sports 3,877 lifetime driving wins with more than $27 million in purses. He has finished in Canada's top 10 for seasonal driving wins with regularity over the past 15 years and on three occasions (2008, 2018 and 2019) finished second in the nation for wins. 
For Shepherd and Darveau, that grind will slow. With eight horses -- four older horses, two three-year-olds and a pair of rookies -- the tandem will focus on a smaller stable that will compete mainly at Hippodrome 3R and Rideau Carleton Raceway. Shepherd still plans to catch drive, however, just on a more limited schedule.
"I plan to catch drive as much as I can, but even then it's going to only a couple of nights per week," said Shepherd. "When you race the B tracks [in Ontario] it's seven days a week and if you're not there all seven days it doesn't take long to be forgotten. It wears you out.
"There's more to life to worry about than running the roads. I ran the roads for me before but now I've got my family, too. I want to be more available to them."  
He has four chances behind the starting gate when Rideau kicks off its 2022 season on Super Bowl Sunday (Feb. 13). One of his drives comes from his own stable, and is a new addition to the barn: Outkast Blue Chip. The recent Preferred winner at London was claimed by Shepherd from his last start at Woodbine Mohawk Park on February 5 and steps straight into a solid test for Shepherd and Darveau. Given morning line odds of 4-1, Outkast Blue Chip has drawn post two but faces the likes of National Sport (PP4, 2-1), National Debt (PP7, 9-5) and favoured The Light Speed (PP8, 7-5). 
"That's what we bought him for; I just hope he fits. He looks competitive enough."
Shepherd's 2021 numbers weren't as robust as some of his past seasons but he checked off his bucket list priority by teaming with brother Patrick to win the Gold Cup & Saucer with Smooth Lou. Currently located some 90 minutes east of the Ontario-Quebec border, Rob and Isabelle are still looking for a place of their own in Quebec and looking forward to a more relaxed pace while raising their young family. He's also closer to his parents on the Island, should he decide to make a spur-of-the-moment trip back east.
"I can jump in the car early one morning and be in P.E.I. by suppertime."
To view the entries for Sunday's card of harness racing at Rideau Carleton, click one of the following links:
Rideau Carleton Raceway: Sunday Entries || Sunday Program Pages (courtesy TrackIT).