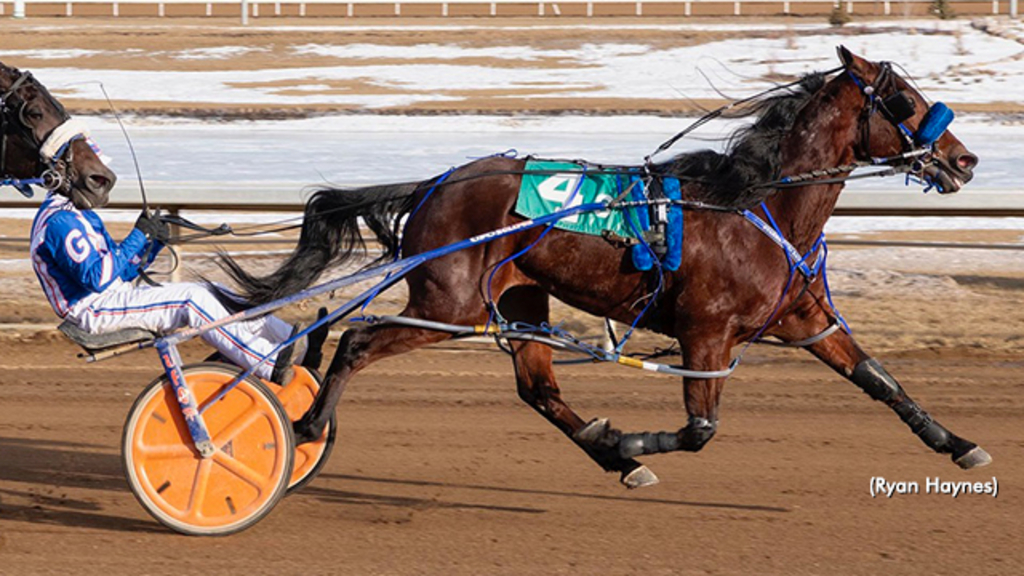 Published:
February 12, 2022 09:03 pm EST
Rod Starkewski pupil Crackle N Burn kicked from last to first to best his stablemate and score in the $10,500 featured pace at Century Mile on the season-finale card Saturday (Feb. 12).
West Coast Beach barreled for the lead to a :27.1 first quarter, pocketing Canadian Pharoh to the backstretch. Crackle N Burn backed to race fifth of the quintet and stayed put as West Coast Beach posted a half in :55.3. He slowed the tempo to the final turn, giving Crackle N Burn an opportune time to strike. Driver Phil Giesbrecht launched the six-year-old Blue Burner gelding after the leader with his stablemate Outlaw Gunsablazin catching cover to three-quarters in 1:25. Crackle N Burn edged by Canadian Pharoh in the stretch and held off a late challenge from Outlaw Gunsablazin to finish 1-1/4 lengths better in a 1:54.1 mile. Canadian Pharoh finished third and Munchie Chris took fourth.
A homebred for Rod Starkewski, Crackle N Burn won his 17th race from 77 starts, pushing his earnings to $218,322. He paid $4.60 to win.
Trained by Chris Lancaster, the six-year-old Riverboat King mare Pure Addition won her seventh in a row when going pole to pole as the 1-5 favourite in an $8,300 pace in rein to Phil Giesbrecht.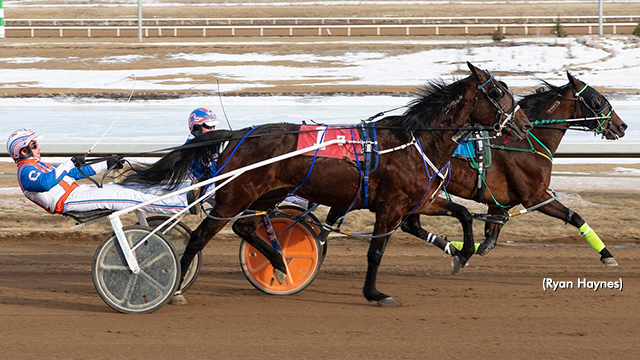 ​
Trainer Trevor Williams collected three victories on the closing day card, cementing himself as the leading trainer of the Century Mile meet. With wins by Lisplaced ($2.90), True Crime ($4.20) and Risin Horizon ($6), Williams secured the training title with a total of 24 victories through the season. Chris Lancaster finished second with 20 and Dave Kelly took third with 12 wins.
Driver Phil Giesbrecht secured back-to-back driver's titles at Century Mile, capping the season with 35 victories. Brandon Campbell finished second with 25 wins while Dave Kelly finished third with 17.
To view Saturday's harness racing results, click the following link: Saturday Results - Century Mile.