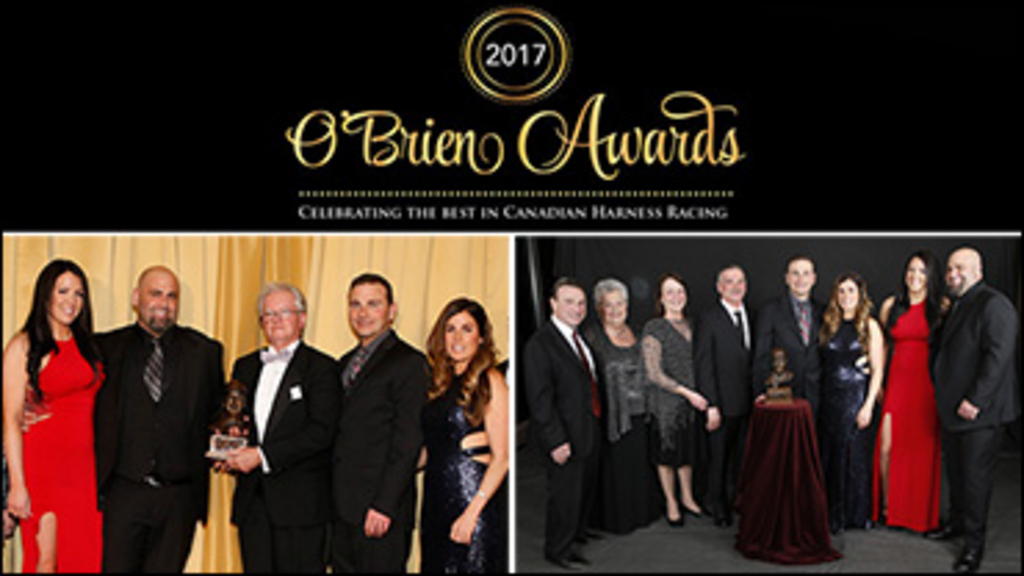 Published:
February 12, 2018 09:00 am EST
"He exceeded our expectations. He's been a good horse his whole life, but he got the year off to a good start in against four-year-olds and then he tackled the Open competition and hopefully he can do it year after year."
Trot Insider caught up with trainer and co-owner David Menary after his first O'Brien Award win with Sintra, who was named the 2017 Older Pacing Horse of the Year at the annual Black Tie Gala honouring the best in Canadian harness racing on Saturday, Feb. 3 in Mississauga, Ont.
Sintra took Older Pacing Horse honours following a productive season where he won nine of 19 races and more than $617,000. The son of Mach Three captured Canada's oldest harness stakes event, the Canadian Pacing Derby at Mohawk Racetrack, to take home the lion's share of the $615,000 purse. He also won a leg and the final of the Graduate Series.
This is the eighth in a series of several post-event video interviews with O'Brien Award finalists, sponsored by Horse Racing Alberta.
To view the full list of 2017 O'Brien Awards winners, click here.