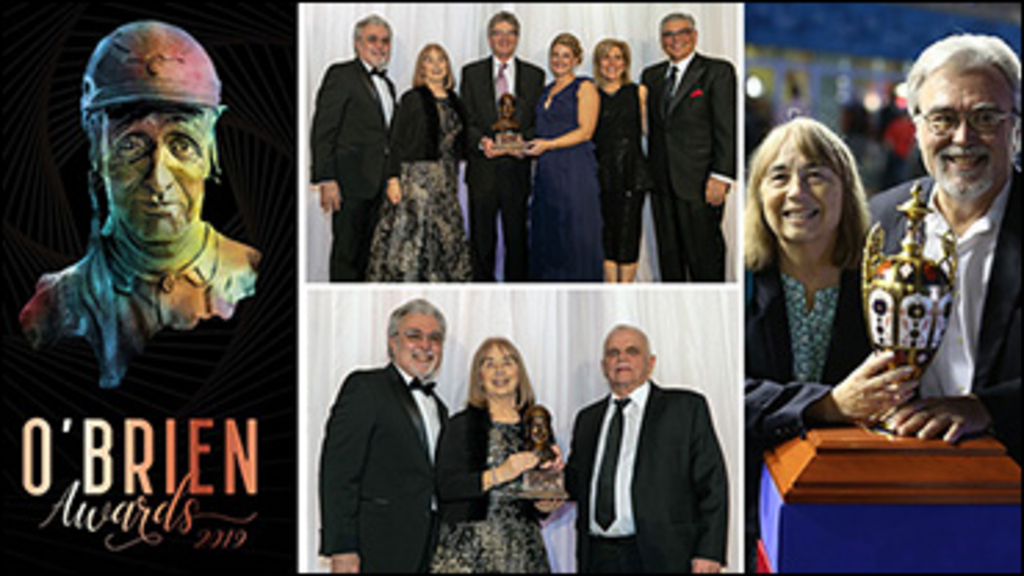 Published:
February 11, 2020 05:02 pm EST
"It's good that there's good competition, that there really is those two mares just fighting it out and I think it's good for the sport, frankly."
Imagine how much different the resume of near double-millionaire Caviart Ally would look had the connections of Shartin N not brought the mare to North America. It's safe to say that Buck & Judy Chaffee of Caviart Farms have considered that scenario in the past year once, twice or perhaps eight times. Eight is the number of times that Shartin N defeated Caviart Ally in 2019. That's one number to consider.
Another number to consider is three: that's the number of seasonal starts outside of the Breeders Crown series needed to qualify for an O'Brien Award. With Shartin N scratched out of the Milton Final -- the start that would have been her third of the season -- she was one short of the requirement.
That sick scratch from the Milton didn't hurt Caviart Ally's feelings, and the five-year-old pacing powerhouse defended her Milton title for one of her biggest wins of the year. The win definitely helped the O'Brien Award voters lift Caviart Ally from 2018 runner-up to 2019 champion.
Caviart Ally never finished worse than third in 2019 while banking almost $760,000, and she was a formidable force on the Grand Circuit adding many stakes victories to her glowing resume. Last year, her stakes victories also included the Rainbow Blue, where she scored a season's best 1:48, the Allerage, and the Breeders Crown which was her richest payday, before concluding her season with a victory in the TVG Mares.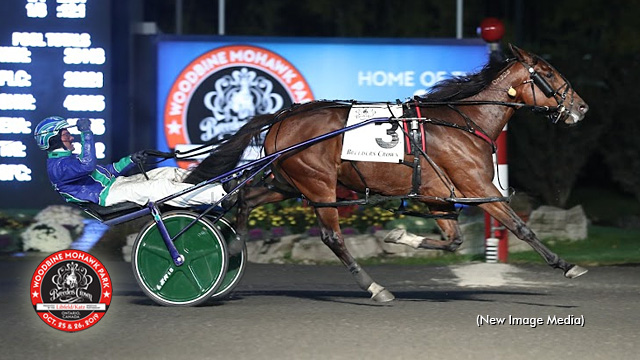 Now, that rivalry will spill into 2020 with the Chaffees bringing Caviart Ally back to race this season. The decision wasn't an easy one.
"We had a lot of discussions," Buck Chaffee told SC's Rachel Oenema, "because we really would like to breed her -- we're going to breed her to Captain Crunch actually, and look forward to the babies racing and all that -- but she raced so good at the end of the year and Brett Pelling told us she was getting better with each start so we thought 'well, we'll give her one more year' and hopefully she can make that step up and really dominate.
"Plus from the start, we've always said Ally would tell us when it was time to stop, and she didn't tell us that," noted Judy. "She loves racing."
Another horse the Chaffees own that loves racing is Tall Dark Stranger, Canada's choice as Two-Year-Old Pacing Colt of the Year.  The son of past O'Brien Award winners Bettors Delight and Precocious Beauty won eight of nine races and more than $936,000 in earnings. His stakes victories included a leg of the Dream Maker, two Ontario Sires Stakes, a sweep of the Metro Pace, the International Stallion Stake and the Breeders Crown Championship.
The Chaffees have high hopes that Tall Dark Stranger can take them to some of the same events that the now-retired Captain Crunch competed in and captured during his sophomore season in 2019.
"He's an amazing athlete, a gorgeous horse, and we think that he's going to be very competitive this year. The North America Cup would be a wonderful thing to repeat, a Breeders Crown again would be great," admited Buck with Judy adding, "We've never won a Meadowlands Pace so that would be good!"
One horse that looms as a likely danger for Tall Dark Stranger is Papi Rob Hanover, who made a splash late in the season and nearly defeated Tall Dark Stranger in the 2019 Breeders Crown. The Chaffees have another rivalry on their hands as the two Glamour Boys prepare for some of harness racing's most lucrative events.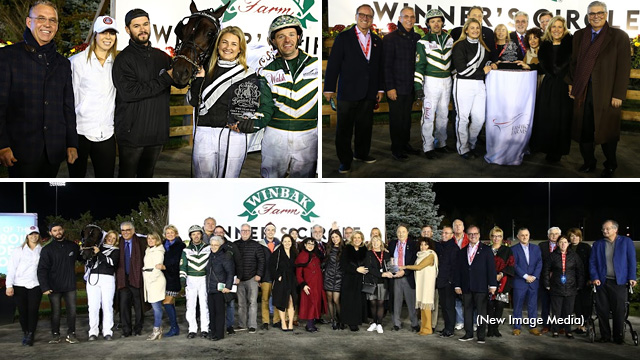 "Next year, I think it's going to be a really good competition," said Buck.
"It's really hard to know which of the two will be better," chimed in Judy. "Of course we hope our colt will be best."
The full interview with the Chaffees and Oenema is available below.
This is the seventh and final in a series of post-event video interviews with O'Brien Award finalists, sponsored by Horse Racing Alberta.
On Saturday, February 1, Standardbred Canada announced the winners for the 2019 O'Brien Award at the 31st edition of the annual O'Brien Awards Black Tie Gala held at the Hilton Mississauga / Meadowvale hotel in Mississauga, Ont. The O'Brien Awards honour Canada's best in harness racing over the past season and are named in honour of the late Joe O'Brien, an outstanding horseman and member of the Canadian Horse Racing Hall of Fame. The event was covered live on the SC website. The official list of winners is available here, with the official voting results available here.