Published:
December 5, 2016 12:54 pm EST
Nearly 200 horsepeople from all walks of life were on hand to honour 20 equine athletes and their human connections, along with some outstanding industry stars who received special awards for their contributions to harness racing.
On Sunday night (December 4) the Monticello-Goshen chapter of the United States Harness Writers Association held its 58th annual awards banquet at The Fountains in Middletown, NY. By all accounts, the event was a rousing success, which goes a long way to help the group donate significant funds annually to the Harness Racing Museum & Hall of Fame and to Goshen Historic Track.
The highest honour bestowed by the chapter, the Lifetime Achievement Award, was deservedly presented to Bob Boni. Known by many as the driving force behind Northwood Bloodstock, one of North America's leading bloodstock agencies, Boni is also co-owner of the fastest Standardbred of all time, Always B Miki. Known for his astute knowledge of the game and integrity in business, Boni was greeted with a standing ovation.
Introduced as "an honest used-horse salesman" to laughter from the audience, his acceptance was serious. While acknowledging his Orange County beginnings at Pine Hollow Stud as a springboard for his success in the horse business, he also noted that we all play a part in securing a viable future for the sport.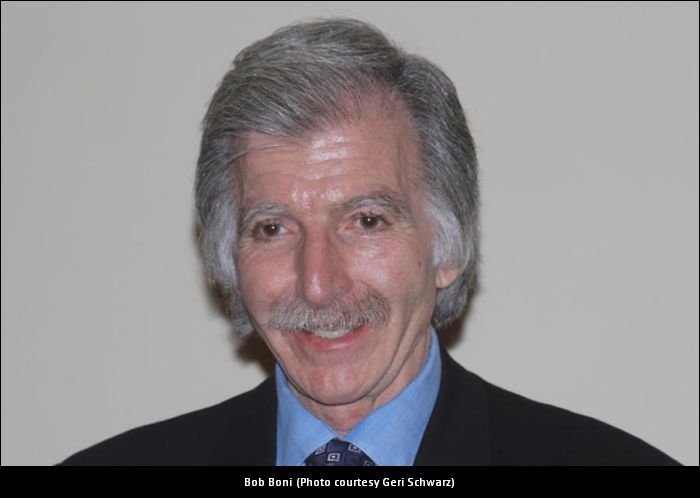 A surprise award was given to the longtime emcee and guiding light of the 'M-G' chapter. The inaugural John Manzi Leadership Award was presented to the award's namesake in recognition of his dedication, hard-work, and commitment to the organization. Equally moved by his standing ovation, Manzi recalled his early days in the Monticello race office and then answered the call by then-GM Leo Doobin to "move upstairs to publicity," a place he called 'home' for 40 years.
The new award will be given annually in Mr. Manzi's honour to 'acknowledge individuals who have made an indelible and far-reaching impact upon the entities which they have led.'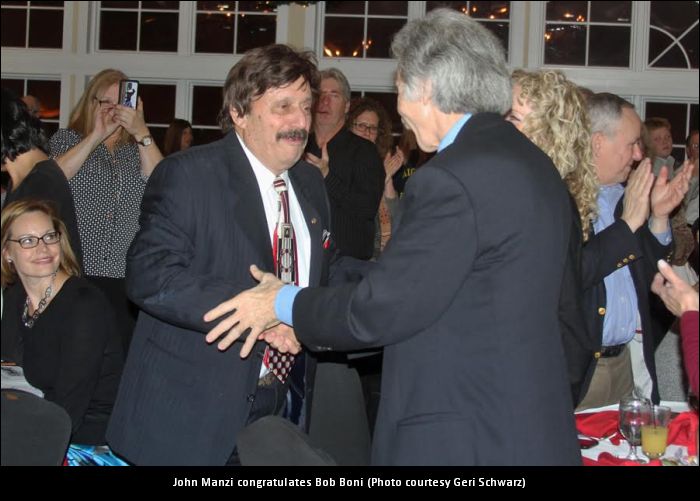 A guy who is no stranger to local horsepeople is Keith Hamilton. He received the chapter's Excelsior Award in recognition of his dedication and selfless contributions of time, talent and energy to the improvement and integrity of Harness Racing in the state of New York. Always modest, Hamilton said, "I am humbled by this award, but I was really only doing my job."
Ken Jacobs, the season's leading owner in the New York Sire Stakes program, was presented the John Gilmour Good Guy Award for his cheerful support and generous contributions to the sport. Driven by a passion for the game, he joked that, "I don't win races by playing cards with my grand-kids." His two-year-old trotting colt Walner is the world's fastest in the division and a 2017 Hambletonian hopeful.
Additional and equally noteworthy honourees were, Dave Little (Phil Pines Award); Roger Dowd (Amy Bull Crist Distinguished Service Award); Robert Krivelin (Amateur Driver); Justin Huckabone (Rising Star); Denise DeSimone (Award of Appreciation); Adam Friedland (Owner of the Year); Jessie Ray (Caretaker of the Year); and the Gary Messenger-trained Warrawee Preferred (Monticello Raceway Horse of the Year).
(USHWA)