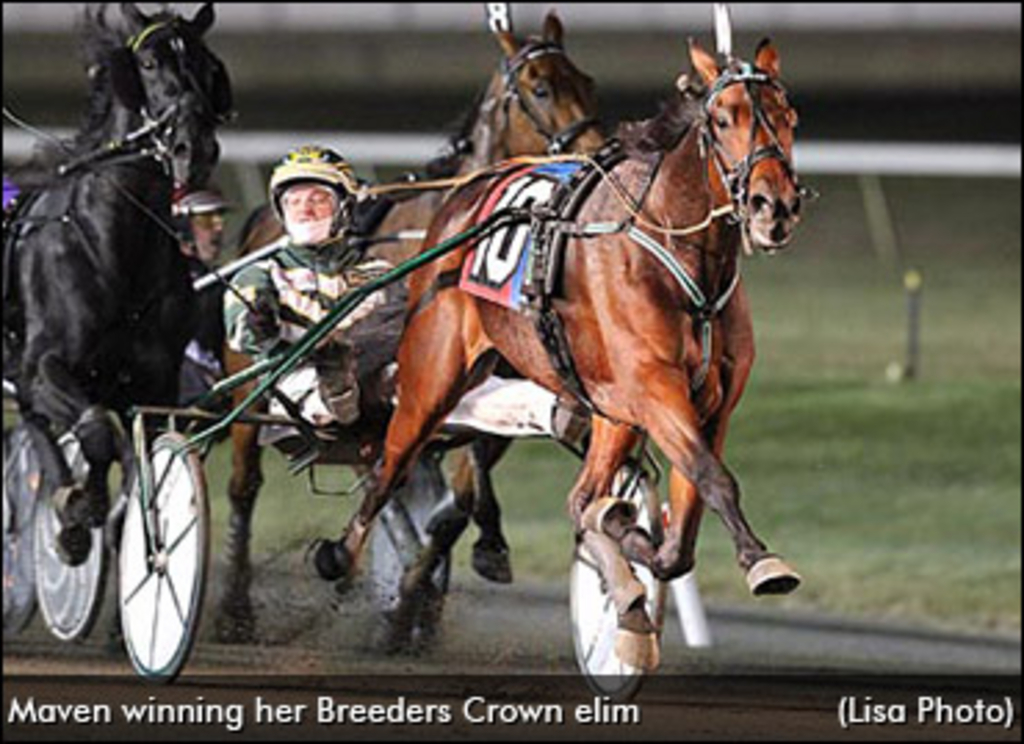 Published:
December 4, 2014 02:55 pm EST

Maven's year is not over yet. In fact, the five-year-old mare is heading overseas for the second time this year, to test the top trotters in France.
Co-owner Herb Liverman, 68, said trainer Jimmy Takter has mapped out a four-race program for the mare in France that will begin December 28 and perhaps include the prestigious Prix d'Amerique on January 25.
She's due to fly out December 18.
She'll race at different distances and with different types of starts, with a yet-unspecified French driver in the sulky.
"Jimmy thinks she's big, strong and smart enough to do it," said Liverman.
Takter also trained the great race mare Moni Maker, who won the mile-and-five-eighths Prix d'Amerique in 1999.
Liverman and Takter had talked about the Prix d'Amerique as a potential target for Maven even before he purchased her at auction last month for $750,000. (The ownership group has since been broadened to include John Fielding of Toronto and Joyce McClelland of Ohio, two of Liverman's co-owners in two-year-old Breeders Crown champ Pinkman).
A gutsy runner-up to European star Commander Crowe in the Breeders Crown Open Trot, Maven closed with good energy to finish fifth behind Intimidate when she was finally able to get out from behind fading pacesetter Sebastian K in last weekend's $500,000 TVG final at the Meadowlands.
She's won 29 races and earned $1.7 million to this point in her career.
Maven, who raced in the Elitlopp in Sweden in May (finishing third in an elimination and sixth in the final), will be the first European starter for Liverman in more than 40 years of horse ownership.
(A Trot Insider Exclusive by Paul Delean)