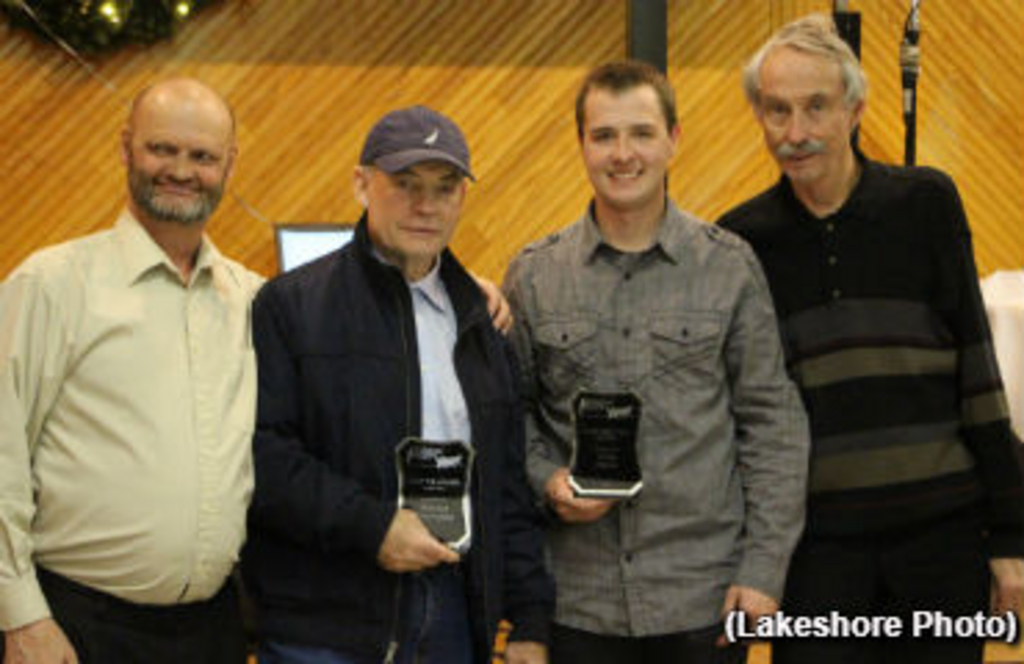 Published:
December 11, 2017 09:41 pm EST
The Lakeshore Horse Racing Association held their annual Christmas party Thursday, December 7th, 2017. Horsemen, family and friends from as far away as Toronto packed the McGregor Columbian Club Hall for a fun night of dinner, music and a visit from Santa for the kids.
The top driver award for the Leamington Raceway 2017 meet was presented to Tyler Borth by president Mark Williams. Borth had 29 wins, 23 seconds and 15 thirds, money earnings of $82,209 and a UDR of .0467 for the meet.
The top trainer award was presented to William Kirkpatrick by vice president Don Leschied. Kirkpatrick had a record of 11 wins, 13 seconds and 11 thirds for money earnings of $40.294 and a URS of .347.
LHRA also celebrated a very successful meet with an average daily live handle of $33,942. The handle was up 27.6% from the previous meet. Mark Williams and the executive members would like to express their gratitude and appreciation to all the horsemen, fans, staff and volunteers who helped make the season the success it was.
(Lakeshore)